2019 MoMath Masters Tournament
Thanks to everyone who joined us for the eighth annual
MoMath Masters Tournament, the exciting competition and charitable fundraiser.
Overall Winners
First Place
Geva Patz
Second Place
Sandy Kutin
Third Place
John Overdeck
Category Winners
Math Classics
Wenying Gan
Math Pulse
Peter Winkler
Gardner Greats
Kiran Kedlaya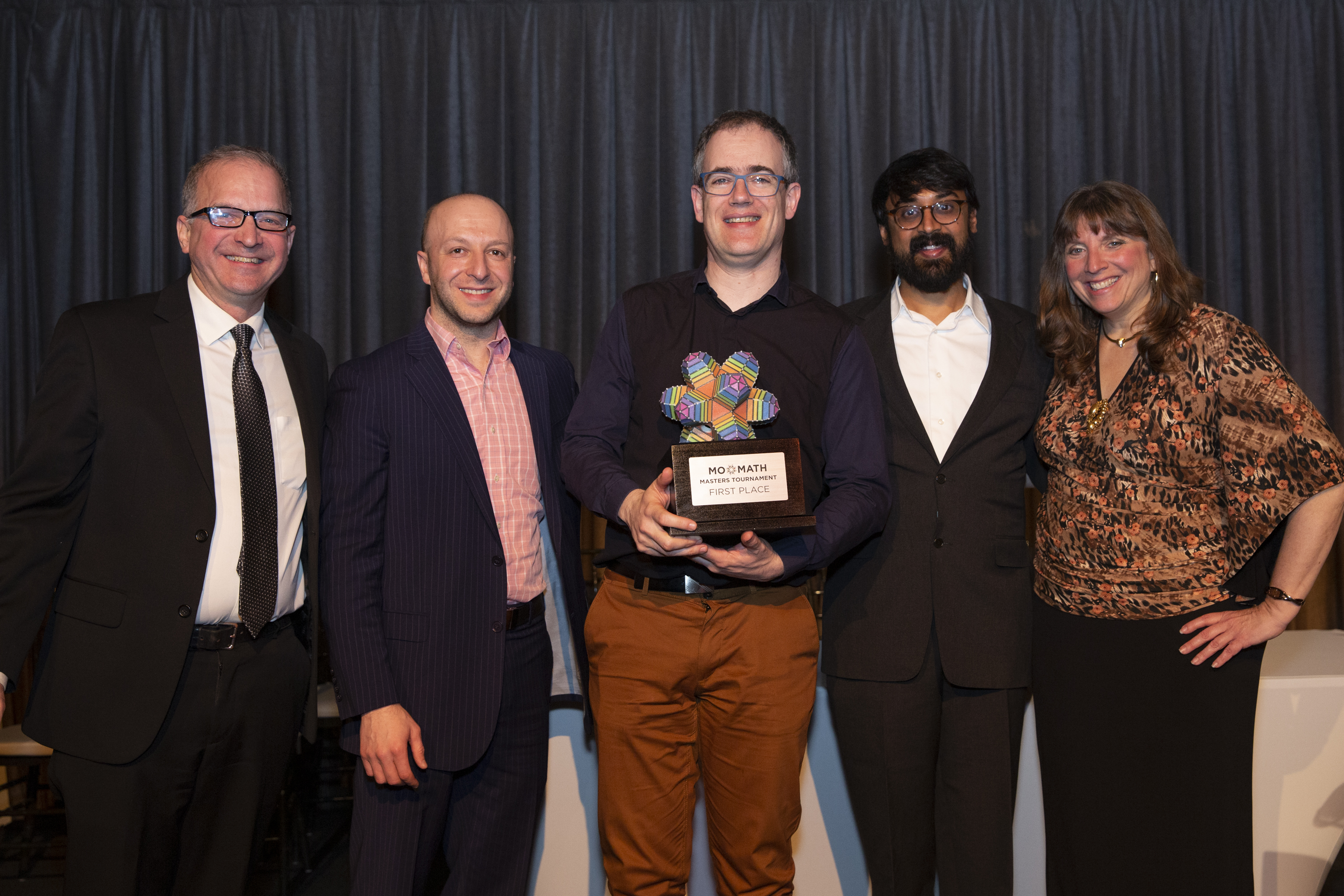 Associate Director Tim Nissen, Dean of Academic Content Alex Kontorovich, Fields Medalist and Distinguished Visiting Professor Manjul Bhargava, and Executive Director Cindy Lawrence with 2019 MoMath Masters Tournament Champion Geva Patz
2019 MoMath Masters Photo Gallery
The 2019 MoMath Masters included a battle between previous two-time first-place champions,
John Overdeck and Geva Patz.
Read what Bloomberg.com had to say about this year's Masters!