Visit MoMath
Please be advised that the Museum is closed due to the current public health situation; however, MoMath continues to run a robust series of online programs.
Purchase Tickets School Field Trips Summer Groups Become a Member
Mathematics illuminates the patterns that shape the world around us. Visit the National Museum of Mathematics and discover a side of math you've never seen before: Explore amazing exhibits, take part in inspiring activities, and have an experience you'll never forget. MoMath — the coolest thing that ever happened to math!
The Museum is located at 11 East 26th Street in Manhattan and is open from 10:00 am to 5:00 pm, seven days a week, 364 days a year (MoMath is closed on Thanksgiving Day). Click for directions to the Museum by car and public transport.
Special note: MoMath closes early the first Wednesday of every month, at 2:30 pm.
Now offering online programs and virtual field trips!
See what people are saying about MoMath!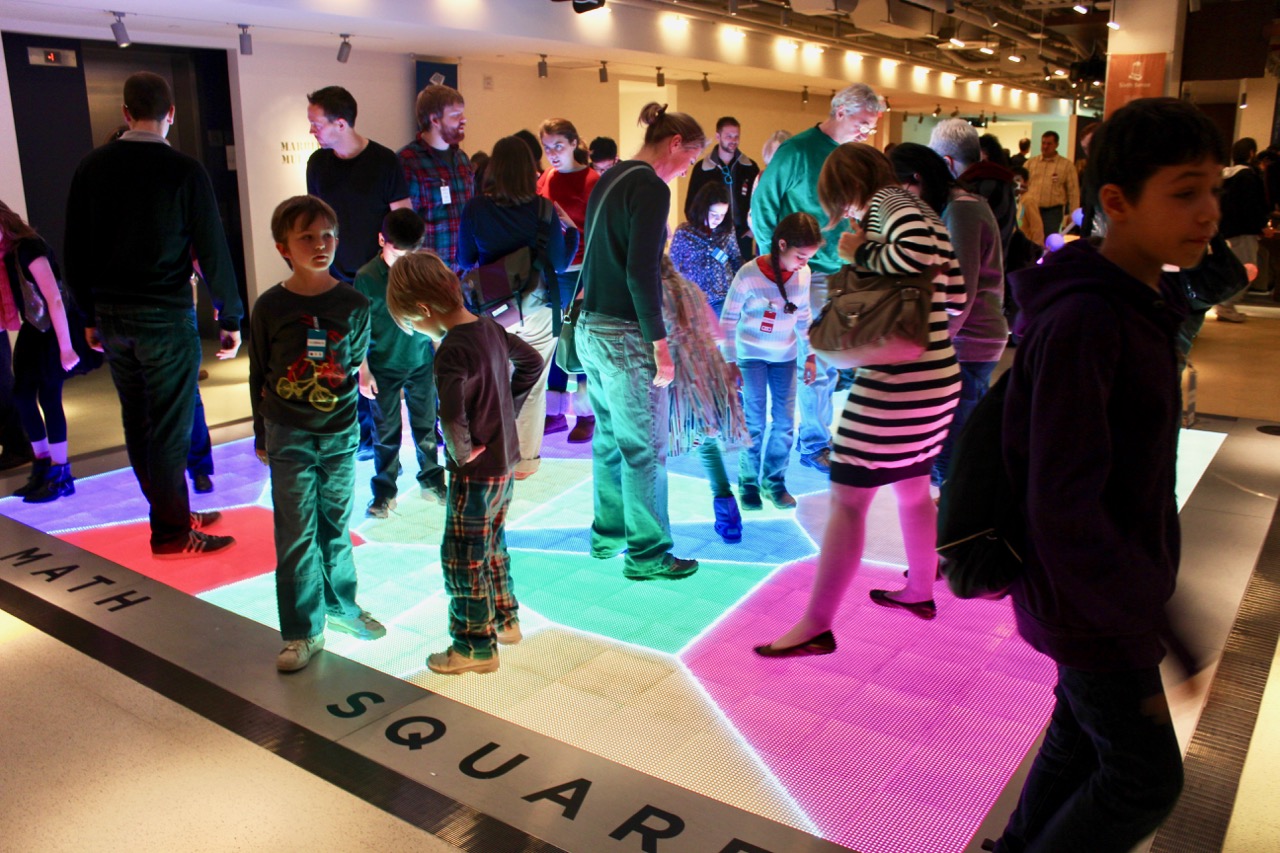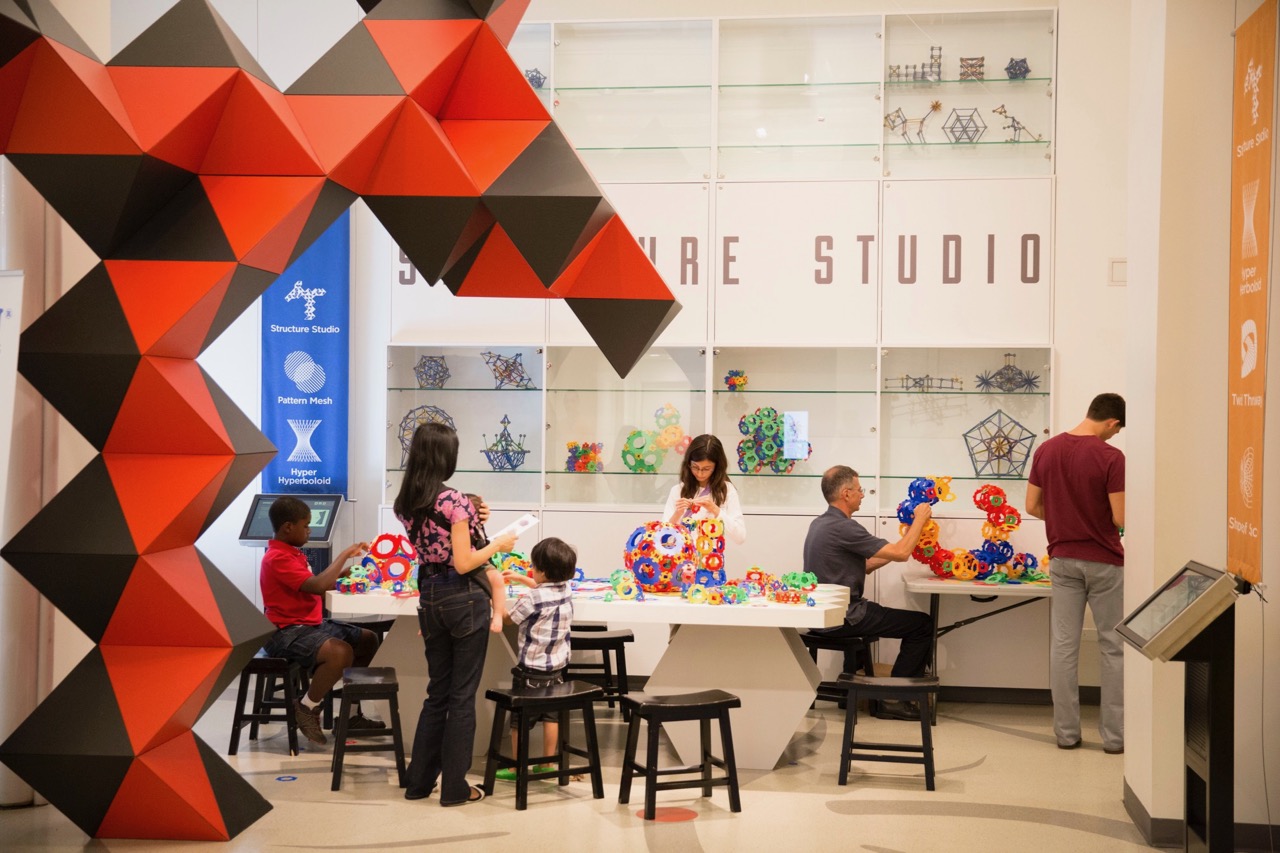 Members: If you have received your membership card, you do not need to reserve tickets online. Your membership card will allow you to enter any time the Museum is open to the public. If you have not yet received your membership card, you can, alternatively, bring your membership receipt. For any questions regarding memberships, please contact membership@momath.org.
Field Trips: For questions about scheduling a weekday pre-K to 12 school group visit during the school year, please contact schoolgroups@momath.org or visit fieldtrips.momath.org.
Group Visits: MoMath is now offering reservations for non-school group visits. To request a visit, please email groupsales@momath.org.
Please note that the prices below reflect an online purchase discount. Tickets purchased at the door will cost $1 more.
Advance Purchase Admission Fees
| | |
| --- | --- |
| Adult | $ 18.00 |
| Child (≤ 12 years old) | $ 15.00 |
| Student (Student ID required) | $ 15.00 |
| Senior (60+ years old; ID required) | $ 15.00 |
| | |
Free admission for children under 2 years old. Please visit the retail shop for tickets.
All children under 16 must be accompanied by an adult.
Location
National Museum of Mathematics
11 East 26th Street
New York, NY 10010
United States
Contact
Phone: (212) 542-0566
Email: info@momath.org