2018 MoMath Masters Tournament
Thanks to everyone who joined us for the seventh annual
MoMath Masters Tournament, the exciting competition and charitable fundraiser.
Overall Winners
First Place
Geva Patz
Second Place
Sergei Bernstein
Third Place
Sandy Kutin
Category Winners
Math Classics
Dai Shi
Math Pulse
Sarah McCoy
Gardner Greats
Asher Walkover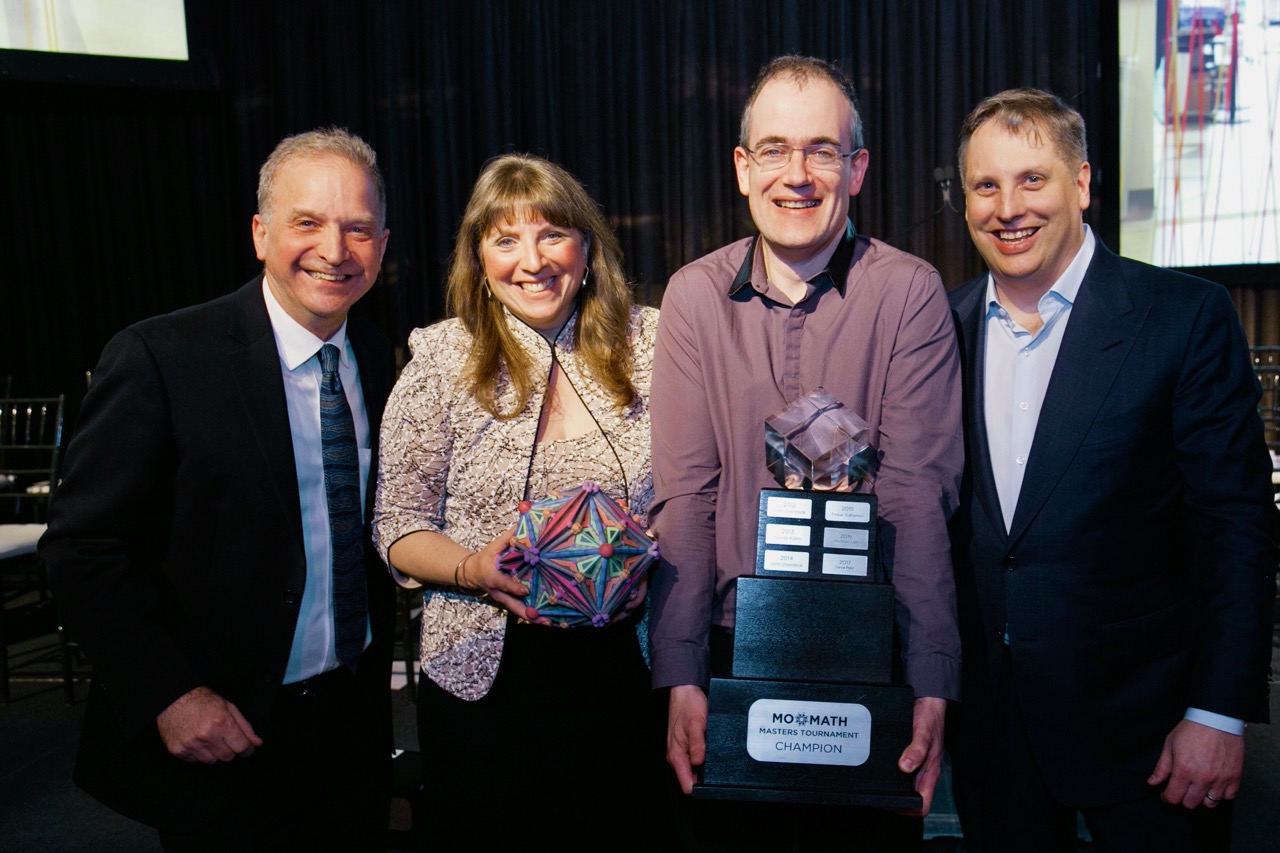 Associate Director Tim Nissen, Executive Director Cindy Lawrence, and Board of Trustees Acting Chair John Overdeck with
2018 MoMath Masters Tournament Champion Geva Patz
2018 MoMath Masters Photo Gallery
Help support the National Museum of Mathematics. Contribute today!