Meet us in Paris!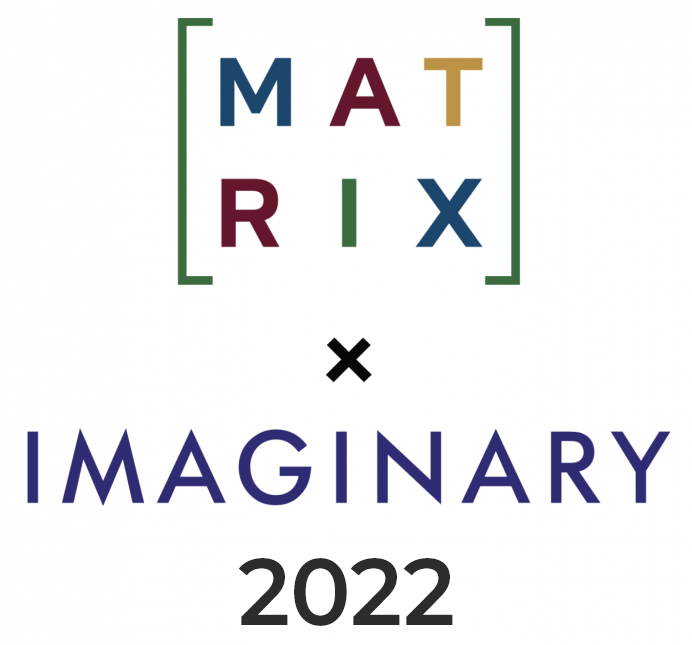 We're happy to announce that the program for the MATRIX × IMAGINARY joint conference on the future of mathematics engagement is now online.
Join us from August 31 to September 2 in Paris to discover innovations in math museums, exhibitions, new formats, technologies, and inspiring ideas!
MoMath is joining forces with the Institut Henri Poincaré (IHP) and the IMAGINARY team to bring you MATRIX 2022.
Program highlights:
Keynotes by Olga Paris-Romaskevich, Tim Chartier, Nicky Case, and Olivier Druet.
A panorama of new math museums.
Hot topic segments dedicated to climate change; health; artificial intelligence; and social equity, diversity, and inclusion.
Talks on innovation in math museums and outreach.
Panels on math communication networks and mathematics engagement and funding.
A math bazaar cocktail session.
A collaborative, creative session.
We are looking for engaging 15-minute talks that provide insights into current mathematics communication activities, upcoming projects, or new ideas. Take the stage and share your work! For more details and to submit your talk, click here; the deadline to submit is June 13.
You can also take part in our Math Bazaar, an informal space to showcase exhibits, art, math communication objects, puzzles, performances, and more. For more details and to submit, click here; the deadline to submit is June 13.
Mark your calendars now for three days of sharing, networking, and learning as we gather for the fourth biennial MATRIX conference.
We welcome participation from:
Math museums around the world
Those who design/create/operate math exhibits
Those who perform math outreach or deliver math programming
Registration will open on Monday, May 23. There are only 150 places available, and registration is first-come, first-served.
Visit matriximaginary.momath.org to sign up for the official newsletter and receive the latest information.
Previous MATRIX Conferences
MATRIX 2018
MATRIX 2016
MATRIX 2014