Folding Fridays
Summer 2021
Fridays at 4:30 pm ET (New York)
June 4 through August 27

Appropriate for ages 7 and up
Folding Fridays continues in September!

Check out Talin as the Statue of Liberty with a crown created at Folding Fridays!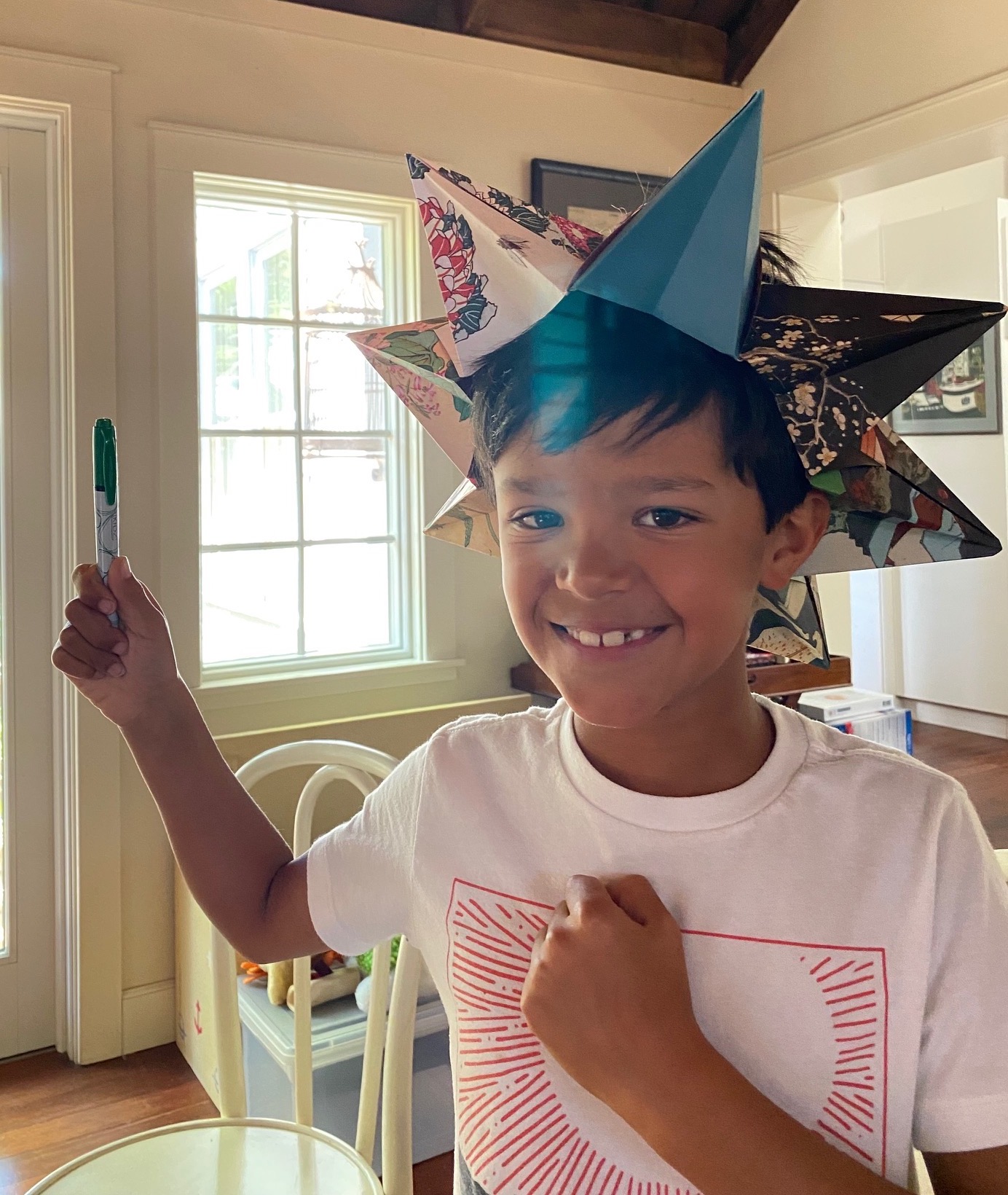 Photo Credit: Arjun Gupta
Kathleen Sheridan continues this runaway hit series, teaching origami models to learners ages seven through adult. Every session will be different, and each session can stand alone. Explore the wonders of paper folding — there's math in every fold!
To participate, you'll generally need several sheets of square paper (between 5.5″ and 8.5″ in size). Origami paper is preferred (check out the offerings available to ship now from Additions, the shop at MoMath), or you can cut your own squares from any paper. Sometimes you may need a few sheets of printer paper, too.
No experience is required. There's folding to engage every level!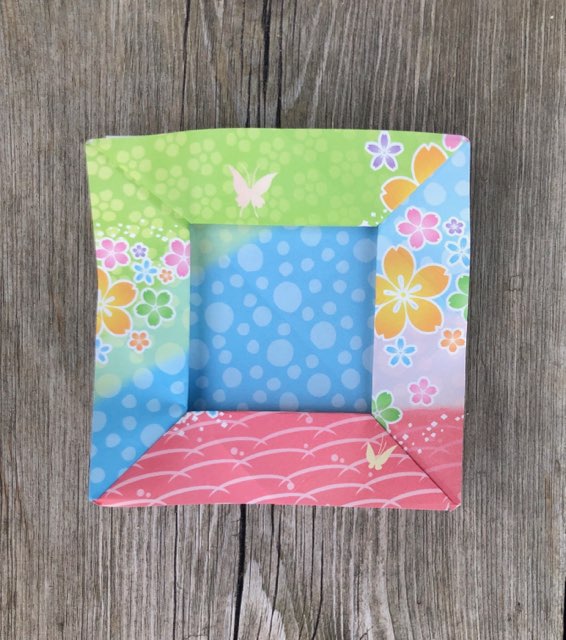 Today's design is a traditional model that is almost a magic trick! It turns from a nice frame into a practical box with one swift move.