Visit MoMath
MoMath is open!
The Museum is located at 11 East 26th Street in Manhattan and is open from 10:00 am to 5:00 pm, seven days a week, 364 days a year (MoMath is closed on Thanksgiving Day and after 2:30 pm on the first Wednesday of each month for Math Encounters. Note that through August 2022, Math Encounters will take place on the second Wednesday of the month.) Click for directions to the Museum by car and public transportation.
Although the citywide Key to NYC program has ended, MoMath requires all visitors ages five and up to show acceptable proof of full vaccination (two doses) against COVID-19. (Note: MoMath does not accept digital images or photocopies of vaccination cards.)
Every visitor is required to wear a mask.
Click here to learn more about the Museum's health and safety measures.
Also, be sure to check out MoMath's robust series of online programs and events!
Purchase Tickets School Field Trips Summer Groups Become a Member
Mathematics illuminates the patterns that shape the world around us. Visit the National Museum of Mathematics and discover a side of math you've never seen before: explore amazing exhibits, take part in inspiring activities, and have an experience you'll never forget. MoMath — the coolest thing that ever happened to math!
Looking for the perfect gift? Give the gift of a MoMath experience!
Now offering online programs and virtual field trips!
See what people are saying about MoMath!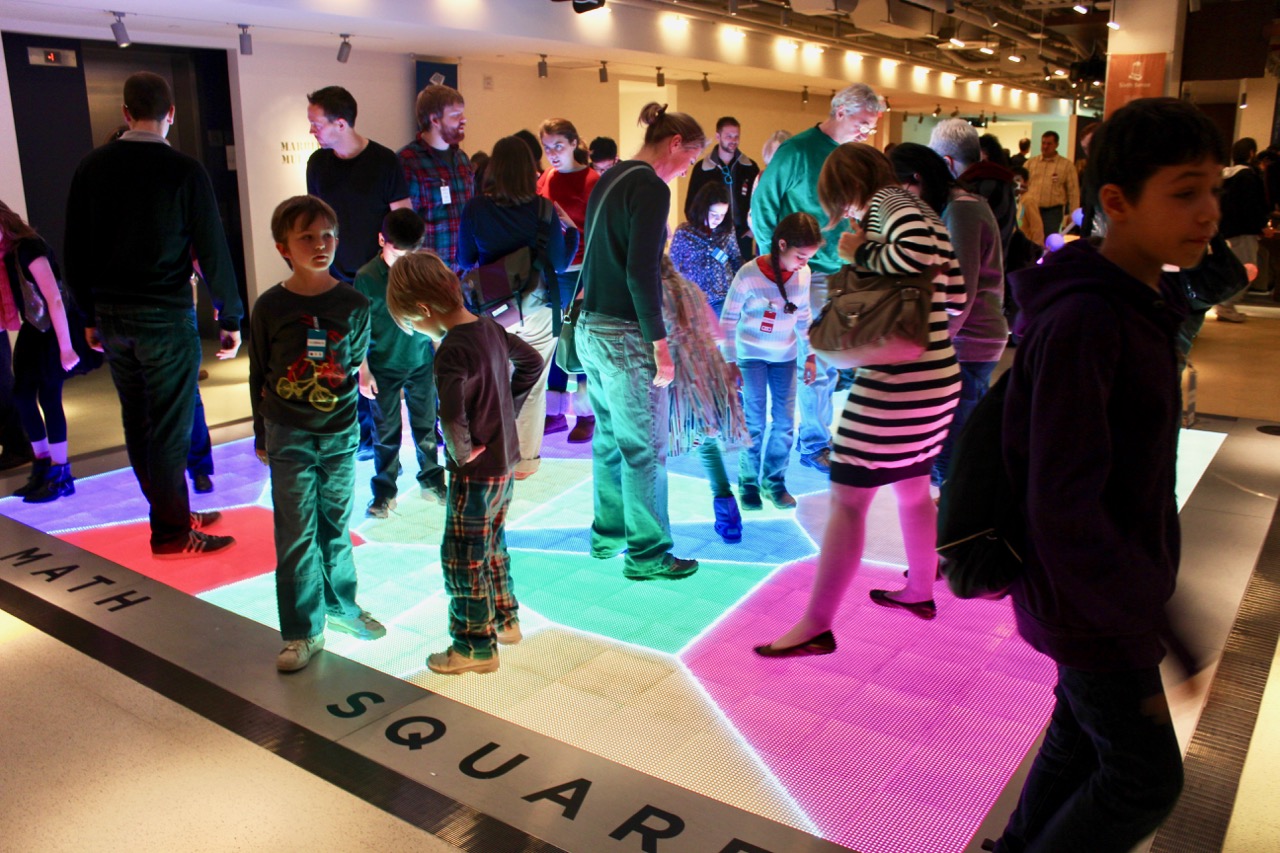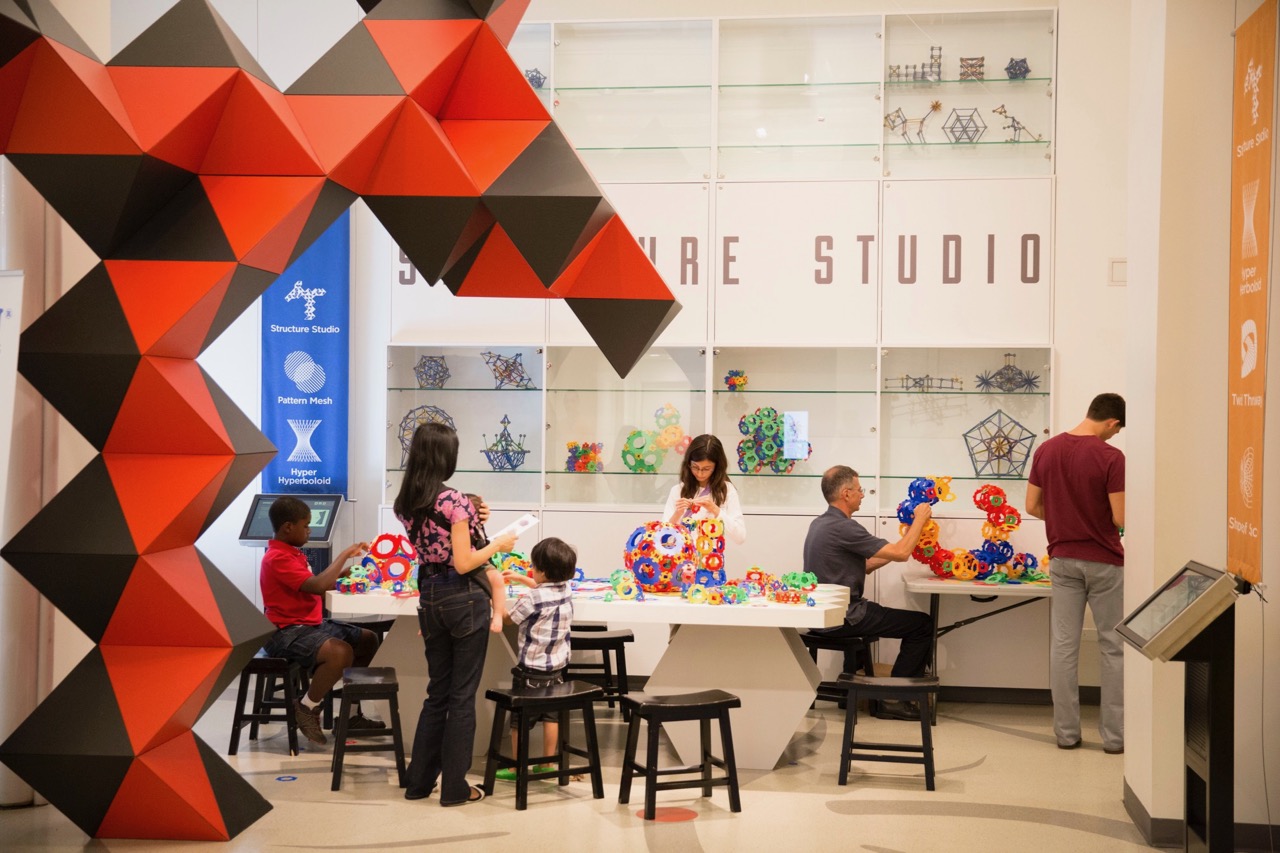 Members: When the Museum does not require timed general admission, members do not need to reserve tickets online; your membership card (or receipt for a newly purchased membership) will allow you to enter anytime the Museum is open to the public. During periods when the Museum does require timed general admission, due to limited capacity, you will need to book your reservation online and present your membership card upon arrival. Please email membership@momath.org should you have any questions or need assistance.
Field Trips: For questions about scheduling a weekday pre-K to 12 school group visit during the school year, please contact schoolgroups@momath.org or visit fieldtrips.momath.org.
Group Visits: MoMath is now offering reservations for non-school group visits. To request a visit, please email groupsales@momath.org.
Proof of full vaccination: Although the citywide Key to NYC program has ended, MoMath requires all visitors ages five and up to show proof that they have received at least two COVID-19 vaccine doses (unless they have received the single-dose Johnson & Johnson vaccine). The Museum strongly prefers that all visitors have received booster shots as well, but is not yet requiring proof of booster.
Acceptable forms showing proof of vaccination (plus your photo ID, if you are 16 years of age or older) are:
New York State Excelsior App (preferred proof of vaccination)

Your original CDC vaccination card (copies not accepted)

NYC COVID Safe App
A hard copy of an official immunization record from your health care provider for one of the following COVID-19 vaccines: AstraZeneca-Oxford, COVAXIN, Johnson & Johnson/Janssen, Moderna, Novavax, Pfizer-BioNTech, Sinopharm-BIBP, or Sinovac.
Note: In the interest of best protecting the health and safety of staff and patrons, the Museum is not accepting photocopies and digital images unless they have been uploaded to the NYC COVID Safe app; please see above for the full list of valid proof of vaccination.
MoMath reserves the right to accept or reject vaccination documentation at management's sole discretion, with an understanding that health and safety remain a high priority for the Museum.
Please note that the prices below reflect an online purchase discount. Prices subject to change.
Advance Purchase Admission Fees
| | |
| --- | --- |
| Adult | $ 25.00 |
| Child (2–12 years old) | $ 20.00 |
| Student (Student ID required) | $ 20.00 |
| Senior (60+ years old; ID required) | $ 20.00 |
| Members (unlimited visits) | Free |
Free admission for children under 2 years old. All children under 16 must be accompanied by an adult.
Location
National Museum of Mathematics
11 East 26th Street
New York, NY 10010
United States
Contact
Phone: (212) 542-0566
Email: info@momath.org