2016 Winter Solstice
MoMath and the Flatiron 23rd Street Partnership put together a puzzle on Flatiron Plaza to celebrate the winter solstice! Take a look at photos from this MathHappening below.
The stylized Truchet tiles came together to reveal a hidden message.
Can you decipher the hidden message?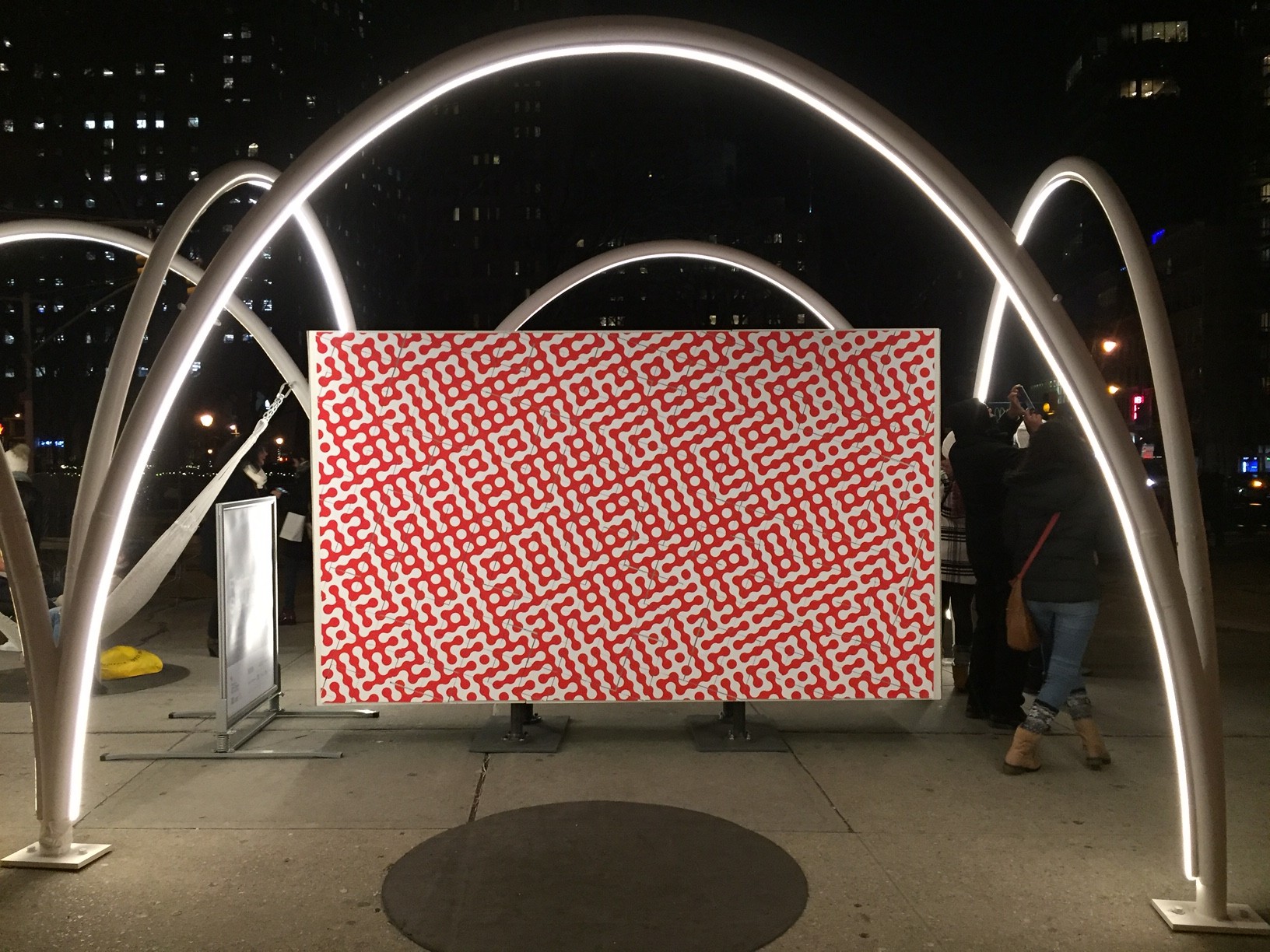 Click here to reveal the answer
Photos of the 2015 Winter Solstice event, Solstice Stars are available here.