The President's Volunteer Service Award (PVSA) at MoMath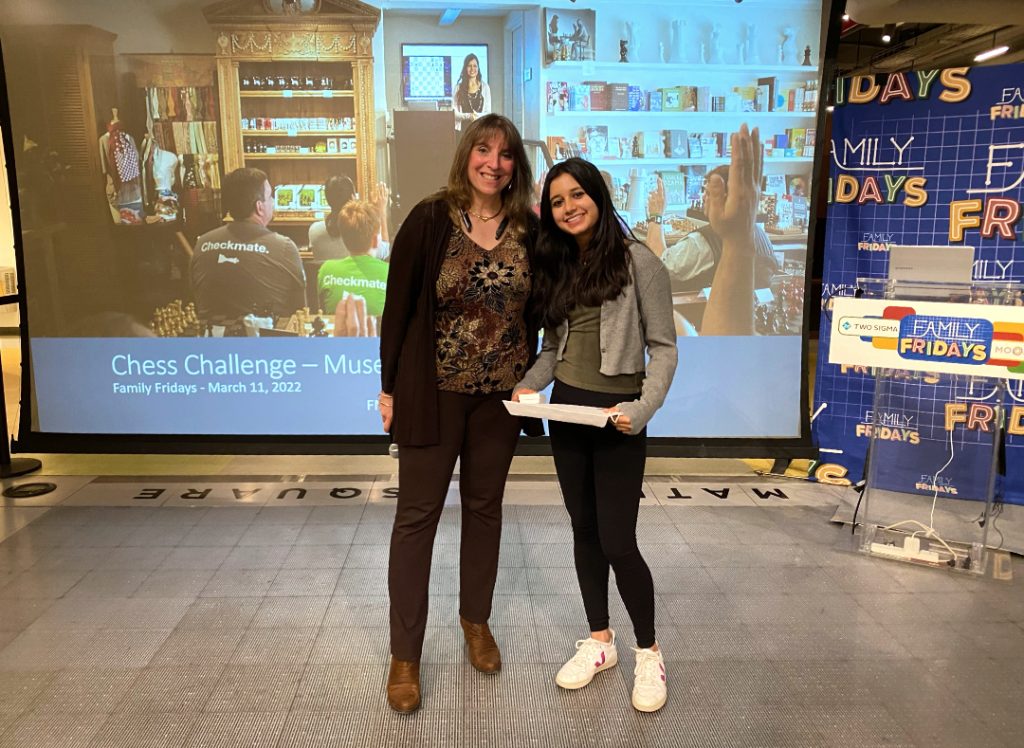 In 2003, the President's Council on Service and Civic Participation founded the President's Volunteer Service Award (PVSA) to recognize the important role of volunteers in America's strength and national identity. In 2021, MoMath became a Certifying Organization for the PVSA.
Volunteers who earn an award through service at MoMath receive an official recognition pin, certificate, and a letter from the sitting President of the United States.
The first MoMath PVSA recipient was Rhea Patel, who completed 238 hours of service to attain a Silver Award.  The award was presented to Rhea at the March Family Fridays event.
At September's Family Fridays event, PVSA Gold Awards were presented to Eesha Bhatia (250.75 hours), Zoe Nadal (240 hours), Sage Lappas (266 hours) and Sangkay Tsering (293.5 hours).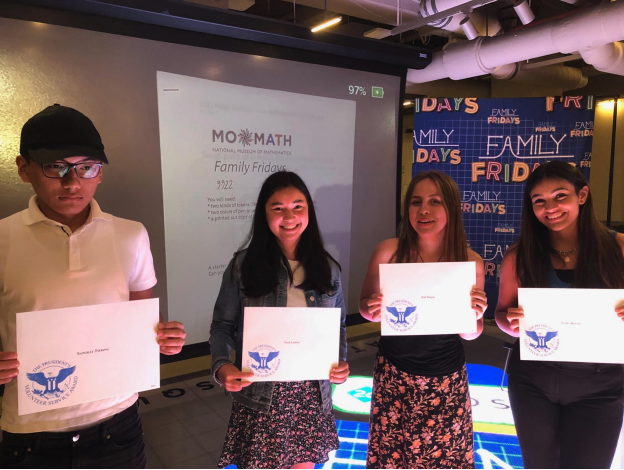 Volunteers interested in the PVSA can email volunteers@momath.org for more information.
To learn more about volunteering at MoMath, visit volunteers.momath.org.