In remembrance of Peter Carr
It is with deep sadness that MoMath reports the passing of Trustee Peter Carr.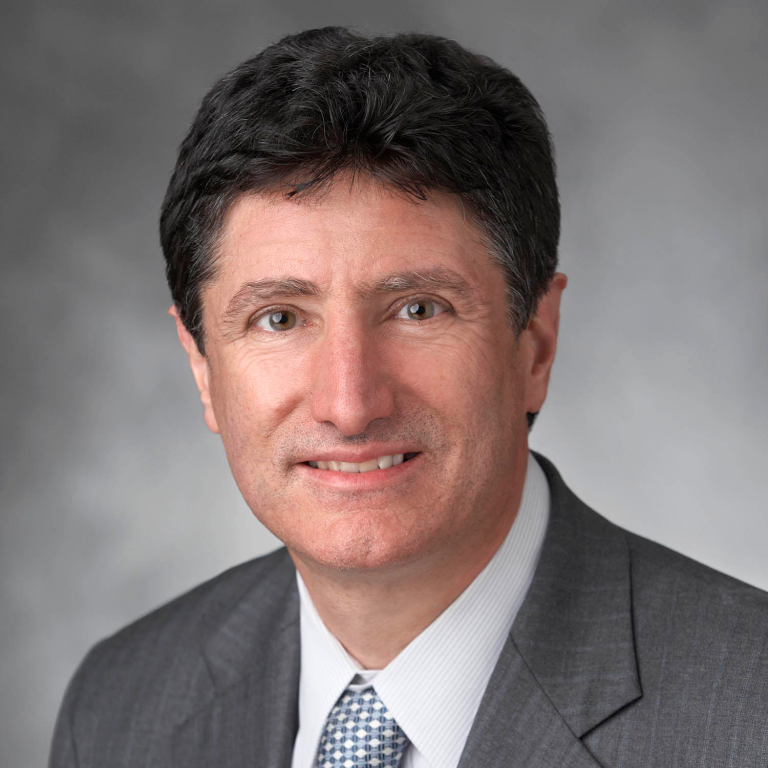 Comments from Cindy Lawrence, MoMath's Executive Director and CEO, at Peter Carr's memorial on March 19, 2022:
I first met Peter on the last day of February in 2010, almost exactly twelve years ago. The Museum didn't exist yet, but we had built a traveling exhibit of mathematics, the Math Midway, and Peter accepted an invitation to come see it.
Less than a week later, there were already discussions about Peter joining the Board. He was described as having been "highly engaged, pointing out numerous mathematical connections of our exhibits, and already thinking about new exhibits we might include in the Museum. He recommended books that might be valuable — and then took the trouble to order and send them to us." That was Peter… quietly doing things he thought might make a difference.
Within three weeks' time, Peter's name had been officially recommended to the Board.
A month later, as we were struggling to find the 60 volunteers needed to man our exhibition at the World Science Festival, Peter came up with an idea that was so ingenious that he emailed me a question, "At what point do you think we might have too many volunteers?"
And just three months after we first met, Peter was unanimously elected to the Board of Trustees of the National Museum of Mathematics.
A year later, when he received an award as the Financial Engineer of the Year, he referred back to our first meeting at the Math Midway. He spoke not about his own experience, but about his daughter's. I'm sure I won't say this as eloquently as he did, but he told the assembled crowd that he had seen too many little girls who loved math slowly get turned off to it. And that he had joined the Board of the Museum to find a way to make sure those little girls turned into women who felt welcome in the world of mathematics.
As a woman leading an organization in a field predominated by men, I found Peter's support remarkable. When he moved to Morgan Stanley, he invited me to speak to a group of young women at their annual Women's Mentorship Event — and I was invited back, again and again. It was clear that he was no stranger to the young women in that room. And when I faced obstacles in my own career, Peter was there, a cheerleader behind the scenes whose words of support kept me going.
As a Trustee, Peter was never the loudest voice in the Boardroom. He was one of those people who didn't have to be loud — because when he did speak, people listened. But Peter's role went well beyond the Boardroom. Peter was a person who always took the time to say thank you. He noticed and appreciated everything… in a world where we are all too busy doing too many things for too many hours, Peter made me feel like my efforts mattered. I'm quite sure I'm not the only one who felt that from him.
Over time, Peter became more than a colleague… he became a friend. Years ago, he and his family came to my daughter's Bat Mitzvah, driving for hours to the eastern end of Long Island to celebrate with us. And when that same daughter was an applied math major looking for a summer internship many years later, Peter was more than happy to give advice. I remember him telling me that the most important thing in landing a good internship was passion, and that my daughter should figure out what interested her, and then excel at it.
I think Peter could have been describing himself with that comment. He was keenly interested in mathematics, and as you've heard from all the people speaking before me, he truly excelled at it.
But Peter excelled at something else. He loved to find simple explanations for complicated mathematical topics. I recall one of our Trustees, who is not a mathematician, seeking an explanation for something called Euler's identity. He'd been asking everyone, but it wasn't until he asked Peter that he received a response that satisfied. Peter was a patient and gifted teacher, finding ways to share complicated topics in understandable terms.
It is with that in mind that I am pleased to announce a lecture that MoMath will host in Peter's honor. Dubbed "Simplify," the lecture will honor Peter's memory by doing exactly what he loved to do — finding a way to simplify a mathematical topic so that it can be understood and appreciated by all. Thanks to the many donations we have received in Peter's memory, we will be able to make this an annual lecture for the next two years at least.
And that book Peter sent us twelve years ago? It was a book including something called "Proofs without Words" — images that convey mathematical truths so simply and elegantly that no words are needed. It is my hope that the future Museum of Math will incorporate a gallery of such images, and I know if we do, that I will feel Peter's spirit whenever I see them.
I'd like to close by reading an excerpt from a Board resolution that was passed at the Museum's Board meeting earlier this week.
RESOLVED that the Trustees on the Board of the National Museum of Mathematics mourn the passing of Peter Carr, celebrate his life, and express their deep gratitude for the service, vision, and leadership he brought to the Museum and the broader mathematical community during his time as Trustee.
In lieu of flowers, Peter's family asks that contributions be made in his memory to the National Museum of Mathematics.