MOVES 2022
The Fascination of Puzzles
August 7–9, 2022 in New York City
Sponsored by Two Sigma
The 2022 MOVES conference took place in New York City at the Graduate Center, CUNY, August 7 – 9, 2022. MOVES 2022 attracted more than 120 adults, students, and families from 20 different states and five countries. Participants explored America's only Museum of Math in an open house exclusively for conference attendees, then participated in dozens of talks and presentations on current research in recreational mathematics, as well as other mathematical activities and events, over two days of sessions.
Presenters included: Scott Kim, computer game designer and ambigram artist; Oskar van Deventer, scientist, inventor, and mechanical puzzle expert; Tanya Khovanova, MIT lecturer, combinatorics researcher, and host of "Number Gossip"; and Yoshi Anpuku, the CEO of Nikoli, the company that brought sudoku to the U.S. The conference featured "Playing with Puzzles: a presentation to honor the memory of Maki Kaji" – Kaji was the inventor of sudoku and was originally scheduled as the conference's keynote speaker, until his unexpected passing.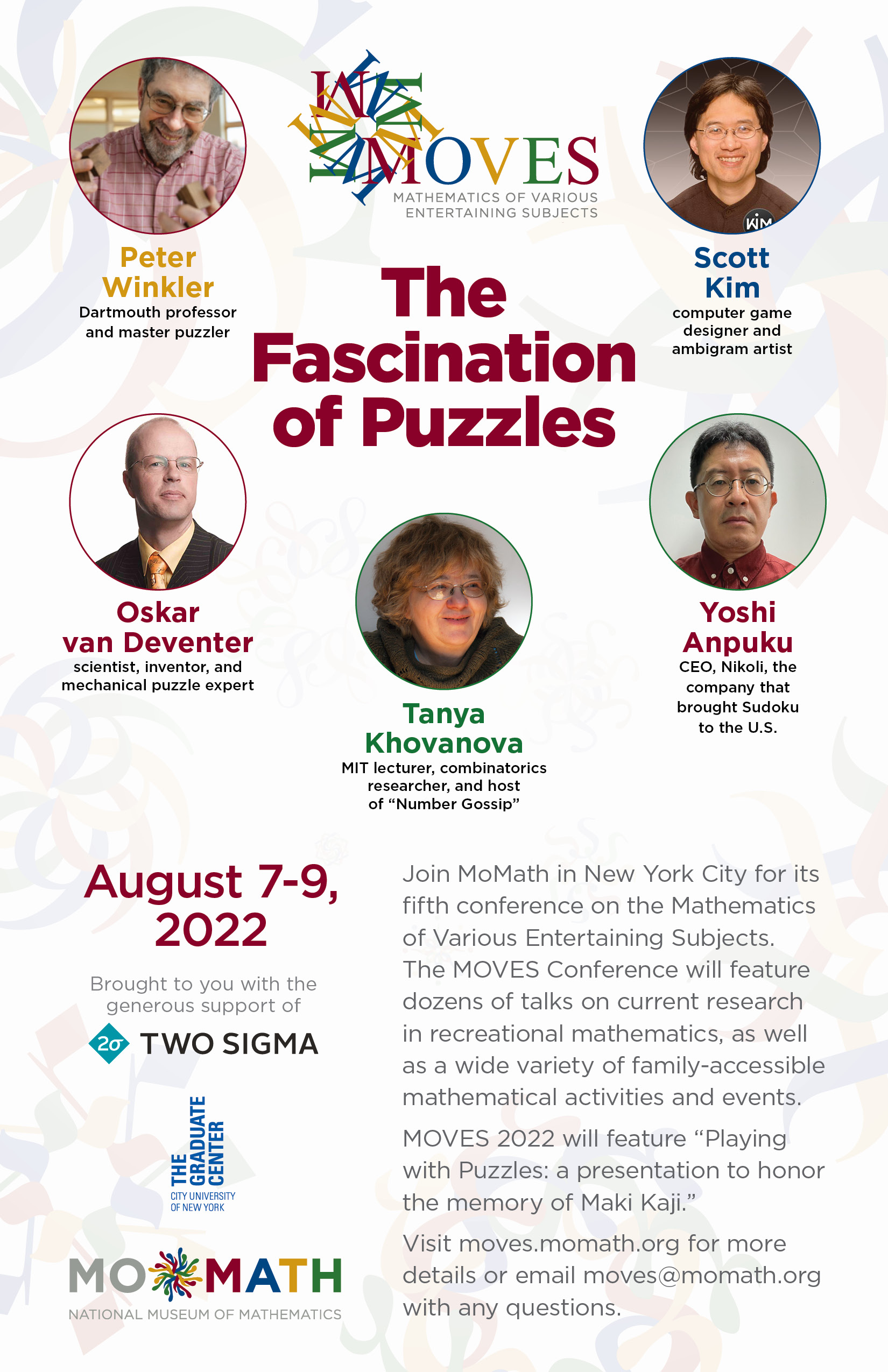 Past MOVES Conferences
Take a look at MOVES 2019, MOVES 2017, MOVES 2015, and MOVES 2013. You can also purchase the MOVES Conference Proceedings books here:
Thanks to all the donors, supporters, presenters, and attendees
who have helped make MOVES a success!