Million Millimeter March for MoMath
Happening very soon!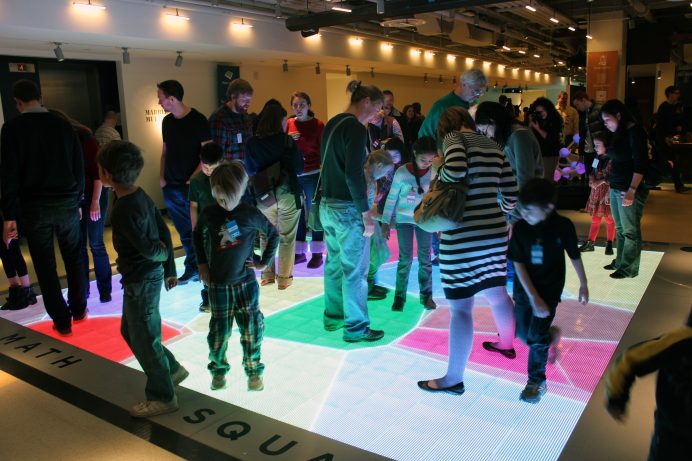 MoMath's one millionth visitor will be stepping through MoMath's pi-handled doors in the next few weeks! To celebrate the occasion, MoMath will kick off a march covering one million millimeters, but you must register in advance to receive the secret instructions to join the march. The first 300 participants in the march will receive a free commemorative T-shirt, and stations along the way will appeal to every budding and seasoned mathematician. Those who cross the finish line will be treated to an evening party in the Museum with exhibits, refreshments, a DJ, and dancing on Manhattan's only Voronoi dance floor!
Sign up now for the Million Millimeter March for MoMath, and when the millionth visitor arrives at MoMath, you'll receive the secret instructions on how to join the March.