Krazy Kahoot!
MoMath's family quiz show
One Saturday per month, at 3:00 pm ET
(online)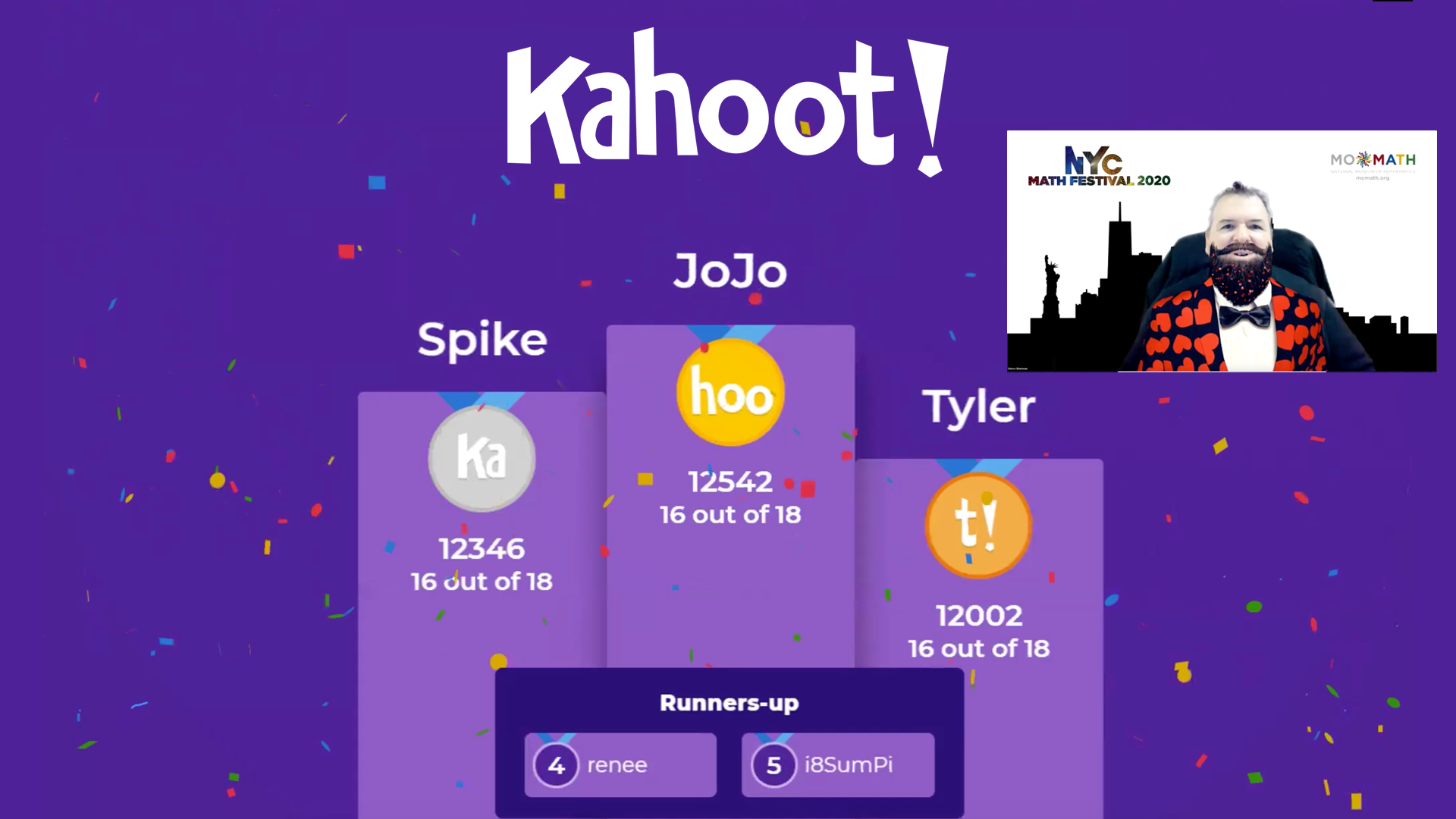 Join MoMath's favorite math quizmaster Steve Sherman once a month for a fun-filled family game bursting with a wide range of entertaining questions for ages 10 to 110 — mathematically precocious children under ten are always welcome. Is your family up for this lively challenge?!
Next up
Saturday, December 16
3:00 pm ET
_____________
Saturday, January 20
3:00 pm ET
_____________
Saturday, February 10
3:00 pm ET
_____________
To fully participate in this program, you will need a smartphone, tablet, or personal computer with internet access. Please open Kahoot.it on your computer or download the app on your smart device. During the event, you will receive a PIN to access the game.
Krazy Kahoot is appropriate for all ages, and families are encouraged to work together, but students under the age of 10 may find the questions challenging.
This is an online-only event. Occasional video recordings are made available for a fee at videos.momath.org.