Unbounded
MoMath's Unbounded, provides a unique option for a meet-up where you can enjoy music and drinks, make new friends, and mingle in a unique venue. Registration fee includes one gratis drink; a cash bar is available.
Register now to secure your spot for limitless fun. Advance registration is strongly suggested as the event can sell out. Tickets may also be available in person on the day of the event (additional charge of $5.00), first come, first served. Open to visitors 21+. Valid ID with proof of age required for entry.
For further information, call the National Museum of Mathematics at (212) 542-0566 or e-mail functions@momath.org.
Next Event:
Disco Night! June 30 at 6:30 pm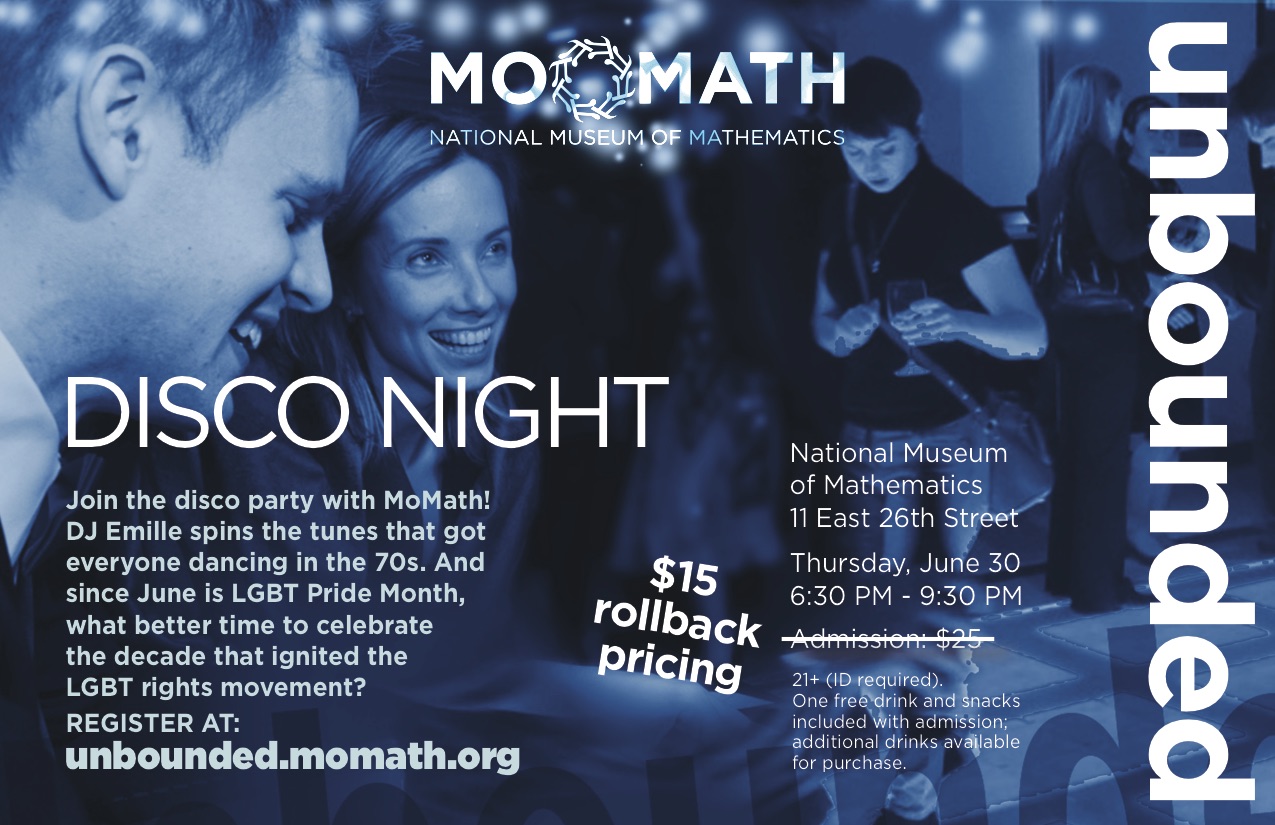 Join the disco party with MoMath! DJ Emille spins the tunes that got everyone dancing in the 70s. And since June is LGBT Pride Month, what better time to celebrate the decade that ignited the LGBT rights movement? Refreshments will be provided through the generous support of Oppenheimer Funds.
Photography notice
By registering for an Unbounded event, you agree that you may be photographed or videotaped by Museum staff and associates.