Tween Primes
MoMath brings its popular Volumes book club to a younger audience. Like to read? Like math or wish you did? Come to Tween Primes, the MoMath book club for tweens and teens (ages 10-17). Pizza and good math reads: what better way to spend an evening?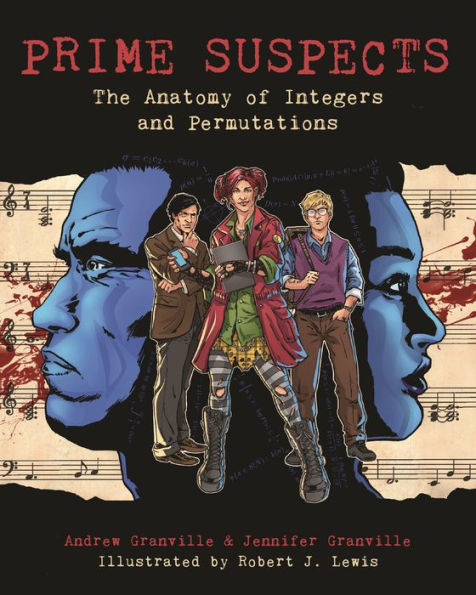 Prime Suspects: The Anatomy of Integers and Permutations by Andrew Granville and Jennifer Granville
Sunday, February 9, 5:30 pm
Set off on a voyage of forensic discovery, exploring some of the most fundamental ideas in mathematics with this graphic novel. Integers and permutations are born of different fields and analyzed with separate techniques, yet when the Mathematical Sciences Investigation team autopsies the victims of two seemingly unrelated homicides, Arnie Integer and Daisy Permutation, they discover extraordinary similarities between the structures of each body. Travel with Detective von Neumann as he leaves no clue unturned, from shepherds' huts in the Pyrenees to secret societies in the cafés of Paris, from the hidden codes in the music of the stones to the grisly discoveries in Finite Fields. Feel the excitement of Emmy Germain as she blazes a trail for women in mathematical research and learns from Professor Gauss, the greatest forensic detective of them all. Beautifully drawn and exquisitely detailed, Prime Suspects is a once-in-a-lifetime opportunity to experience mathematics like never before.
Note: this is a drop-off program.
Register for Tween Primes on February 9
Register for Tween Primes and Unlimited (back-to-back programs) at a special combined rate!
Register for Tween Primes and Unlimited on February 9