Tween Primes
MoMath brings its popular Volumes book club to a younger audience. Like to read? Like math or wish you did? Come to Tween Primes, the MoMath book club for tweens and teens (ages 10-15). Pizza and good math reads: what better way to spend an evening?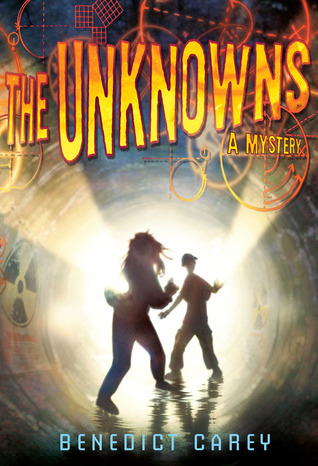 The Unknowns
by Benedict Carey
Sunday, December 9, 5:30 pm
In a trailer park called Adjacent, next to the Folsom Energy Plant, people have started to vanish, and no one seems to care. At first Lady Di and her best friend, Tom Jones, barely notice the disappearances — until their beloved math tutor, Mrs. Clarke, is abducted, too. Mrs. Clarke has left them clues in the form of math equations that lead them all over the trailer park, through hidden tunnels under "Mount Trashmore," and into the Folsom Energy Plant itself, where Lady Di and Tom Jones and a gang of other misfits uncover the sordid truth about what's really happening there.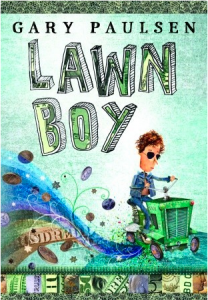 Lawn Boy (Tales to Tickle the Funnybone #7)
by Gary Paulsen
Sunday, January 13, 5:30 pm
A twelve-year-old boy starts a lawn-care business after receiving an unexpected birthday present from his grandmother — a riding mower. "I set out to mow some lawns. More people wanted me to mow their lawns. And more and more. . .One client was Arnold the stockbroker, who offered to teach me about 'the beauty of capitalism. Supply and Demand. Diversify labor. Distribute the wealth.' 'Wealth?' I said. 'It's groovy, man,' said Arnold. If I'd known what was coming, I might have climbed on my mower and putted all the way home to hide in my room. But the lawn business grew and grew. So did my profits, which Arnold invested in many things. And one of them was Joey Pow the prizefighter. That's when my 12th summer got really interesting." Gary Paulsen's comic story about a summer job becomes a slapstick lesson in business as one boy turns a mountain of grass into a mountain of cash.
Prior Tween Primes Selections