Tween Primes
MoMath brings its popular Volumes book club to a younger audience. Like to read? Like math or wish you did? Come to Tween Primes, the MoMath book club for tweens and teens (ages 10-17). Pizza and good math reads: what better way to spend an evening?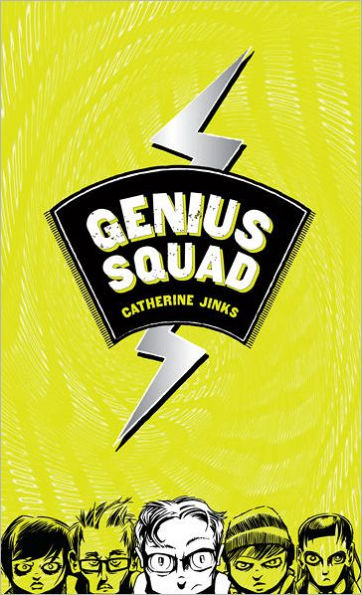 Genius Squad by Catherine Jinks
Sunday, December 15, 5:30 pm
Join MoMath to discuss this sequel to Evil Genius. Cadel Piggot's been having a hard time since he chose to be good rather than evil. Now that the Axis Institute for World Domination has been blown up, and the founder, Dr. Phineas Darkkon, has died, he has round-the-clock surveillance until he testifies against Prosper English, who recruited Cadel for Darkkon's nefarious school. When Cadel is approached by the head of Genius Squad, he is dubious that organization can offer him a real home and all the technology his heart desires. And how can Genius Squad protect him once Prosper English breaks out of jail?
Note: this is a drop-off program.
Register for Tween Primes and Unlimited (back-to-back programs) at a special combined rate!
Register for Tween Primes and Unlimited
Register for Tween Primes on January 19
Register for Tween Primes and Unlimited on January 19
Register for Tween Primes on February 9
Register for Tween Primes and Unlimited on February 9
View previous Tween Primes selections