Tween Primes
Now offering online programming!
MoMath brings its popular Volumes book club to a younger audience. Like to read? Like math or wish you did? Come to Tween Primes, the MoMath book club for tweens and teens (ages 10-17). Pizza and good math reads: what better way to spend an evening?
The Boy Who Reversed Himself
by William Sleator
Sunday, April 19, 5:30 pm EDT (New York)
When Laura finds her homework in her locker with its writing reversed, she's baffled until she learns an unbelievable secret: her weird neighbor, Omar, has the ability to travel to the fourth dimension. Laura convinces him to take her there and then goes there on her own. There's only one problem — she doesn't know how to get back.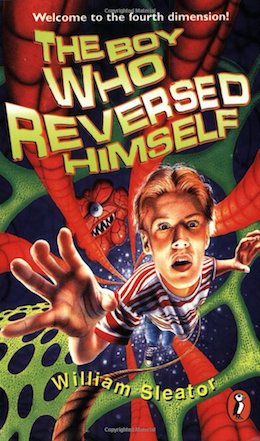 Note: this is an online program.
Register for Tween Primes on April 19
Register for Tween Primes and Unlimited (back-to-back online programs) at a special combined rate!
Register for Tween Primes and Unlimited on April 19