Tween Primes
MoMath brings its popular Volumes book club to a younger audience. Like to read? Like math or wish you did? Come to Tween Primes, the MoMath book club for tweens and teens (ages 10-15). Pizza and good math reads: what better way to spend an evening?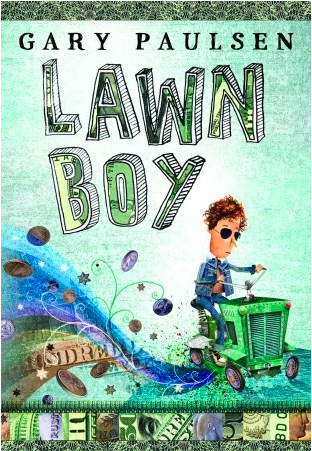 Lawn Boy (Tales to Tickle the Funnybone #7)
by Gary Paulsen
Sunday, January 13, 5:30 pm
A twelve-year-old boy starts a lawn-care business after receiving an unexpected birthday present from his grandmother — a riding mower. Capitalism, supply and demand, and even a prizefighter all make an appearance in Gary Paulsen's comic story about how a summer job becomes a slapstick lesson in business as one boy turns a mountain of grass into a mountain of cash.
Prior Tween Primes Selections