SET Game Night at MoMath
Thursday, February 7, 2019
6:00 pm to 8:00 pm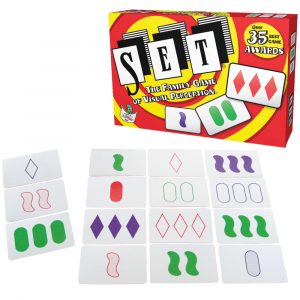 Join MoMath for an evening of fun with SET, a seemingly simple card game with many mathematical dimensions.  Beginners and experts welcome! 
Those new to SET will learn to play in a relaxed, casual environment.  Expert SET players can sign up for the tournament and compete for the title of 2019 MoMath SET champion!
Casual or competitive, SET Game Night at MoMath offers mathematical and addictive fun for everyone.
Click here to register.