The Swarm is coming!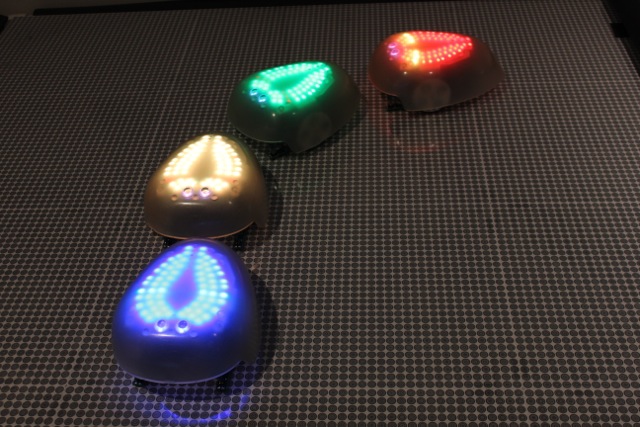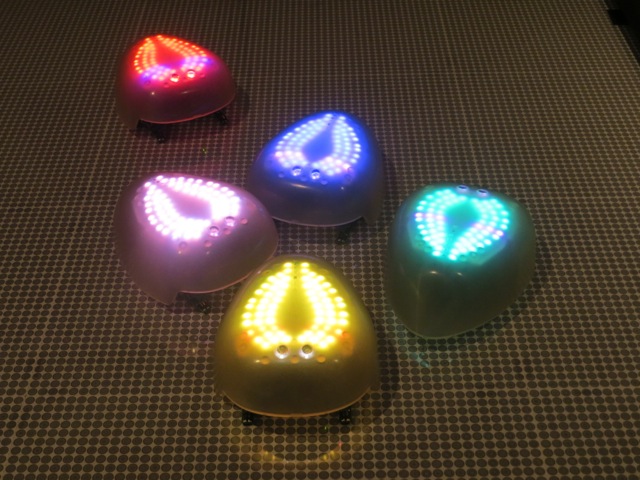 Don't miss Robot Swarm, MoMath's new blockbuster exhibit.  Interact with two dozen small, glowing robots who react to your presence and communicate with each other, chasing after you or zooming away as you move across the floor.  With cutting-edge new developments in motion control and positioning systems, this is the most ambitious robotics exhibit in the nation.  Discover why swarm technology is one of the most exciting fields of robotics, as simple mathematical rules bring these robots to life!
Interested in sponsoring a robot or part of the exhibit?  Go to adoptabot.momath.org to find out how.
The Swarm has made the news!  Read more here:
New York Times, Math That Pursues, Spins and Swarms: A Robot Exhibit at MoMath Aims to Bring Math to Life (December 1)
Engadget, Step into the ring with MoMath's Robot Swarm (December 10)
NY1 News, "Robot-Swarm" Invades MoMath This Weekend (December 10)
New York Daily News, In the Now: A Bot's Life (December 12)
LiveScience, Robot Swarm! NYC Exhibit Uses Bots to Teach Math (December 12)
Come to MoMath any day of the week and get your chance to meet the swarm.  Say hello to the future!