2018 MoMathlon Middle School Math Tournaments
The National Museum of Mathematics is pleased to announce the 2018 MoMathlon middle school math tournaments! Sponsored by Con Edison and Brookhaven National Laboratory, these tournaments provide an enriching day of challenge and camaraderie for middle school students as they solve fun and inspiring math problems and experience the excitement of learning as a team. The tournaments are offered in different regions throughout the NYC-metropolitan area and culminate in a thrilling Tournament of Champions held at MoMath in May.
Schools may register teams of five 7th and 8th grade students to participate. For more information on what to expect at a MoMathlon tournament, please see details below. To register a team, please select your regional tournament from the following schedule and fill out the application form.
2018 Tournament dates
| Region | Date | Location (Host) |
| --- | --- | --- |
| Westchester | April 16 | Manhattanville College |
| Suffolk County | April 18 | Brookhaven National Lab |
| Queens | April 23 | Queens College |
| Manhattan | April 27 | Collegiate School |
| Bronx | May 4 | Ethical Culture Fieldston School |
About MoMathlon
Tournament Overview
Celebrate mathematics and team spirit by participating in the 2018 MoMathlon! Teachers who have brought teams before insist on returning year after year. The opportunity for students to grow mathematically is unsurpassed; the problems are clever, engaging, and challenging; and the atmosphere is exciting for students and teachers alike.
Each regional MoMathlon tournament takes place over the course of one school day. Students put their thinking and teamwork skills to the test with three rounds of mathematical problems: the Individual, Team, and Mix-Up Rounds. Following problem rounds, an expert educator will lead students in a discussion of the solutions, exploring new ways of reaching the answers and inviting students to share their problem-solving strategies with their fellow budding mathematicians.
Throughout the day, students will socialize with friends new and old during snack and lunch breaks and enjoy mathematical goody bags and engaging warm-up activities. Finally, top scorers compete in an exciting Tiebreaker Round. Winning teams are recognized with awards, and all students receive a certificate of participation to commemorate their hard work.
Team Registration
To register, please select your regional tournament from the schedule above and fill out the team application form. Once your registration is approved, you will have an opportunity to pay the tournament fee and confirm your participation.
Schools are invited to register five-member teams of students in grades 7 and 8 to compete. Each team must be accompanied by one teacher or coach, who will proctor a team from another school.
Space permitting, schools may bring a second team. Second teams will not be accepted until all schools have had sufficient opportunity to register one team. You must fill out the registration form separately for each team. Schools will be notified shortly before the day of the tournament if space is available.
The tournament participation fee is $50 per team. Schools receiving school-wide Title I funding may be eligible for a fee waiver; please check the registration page for your regional tournament to apply. Payment may be made via credit card or check, and payment is not necessary to fill out the registration form.
Logistics
Schools should plan to arrive at the tournament site by 8:30 am to ensure the tournament can start on time. The tournament will end at 2:00 pm.
Transportation will NOT be provided, so please arrange for your own transportation.
Each student should bring the following to the tournament:
1) His or her own packed lunch
2) Pencils
3) A completed photo release form, signed by a parent.
Chaperones should bring a packed lunch as well. Light mid-morning snacks will be provided for students but not for chaperones; chaperones may wish to bring a snack for themselves. Please do not bring calculators or graph paper, as they will not be permitted.
A teacher may bring no more than five students; given the space constraints, alternate students should not attend the tournament unless they are replacing one of the five students on a team. Parents are not permitted to attend the tournament due to space constraints.
Tournament Preparation
To help your students prepare for the tournament, a set of sample questions is available upon request and will be provided to all registered teams. All students will participate in three rounds: the Individual Round, the Team Round, and the Mix-Up Round; selected students will also participate in a Tiebreaker Round as needed. The Individual Round lasts approximately 35 minutes. Students work by themselves. The Team Round lasts approximately 25 minutes. All five school team members work together. The Mix-Up Round lasts approximately 20 minutes. Five students from five different schools (one student per school) work together.
For any questions on the 2018 MoMathlon, please contact tournament@momath.org. MoMath looks forward to seeing your students this spring!
2017 MoMathlon Results
Click on the name of each tournament to view results: Queens, Bronx, Westchester County, Suffolk County, Manhattan.
The top two winners of each tournament went on to compete in the MoMathlon Tournament of Champions, hosted by the National Museum of Mathematics on May 25, 2017. Click here to see results.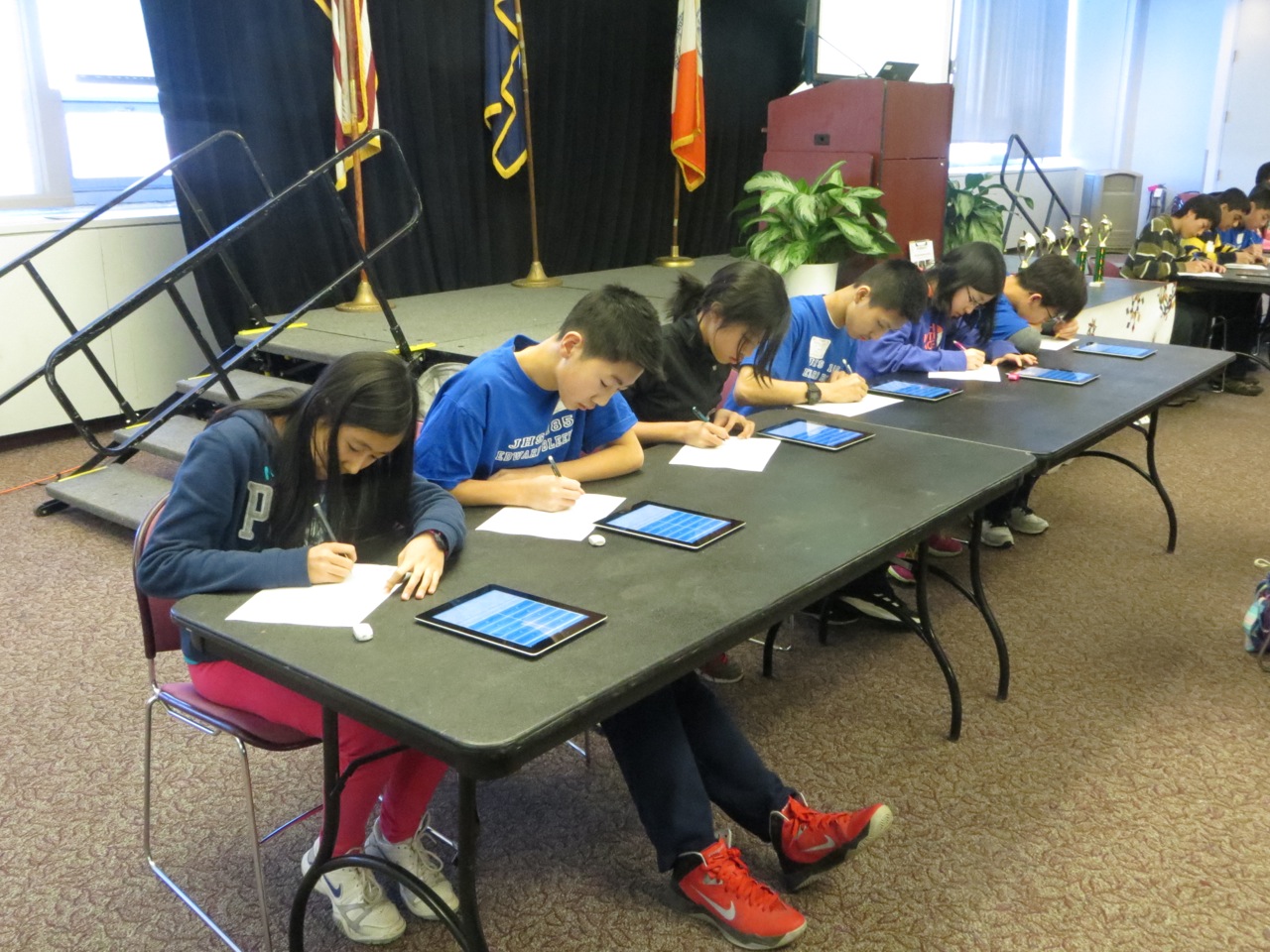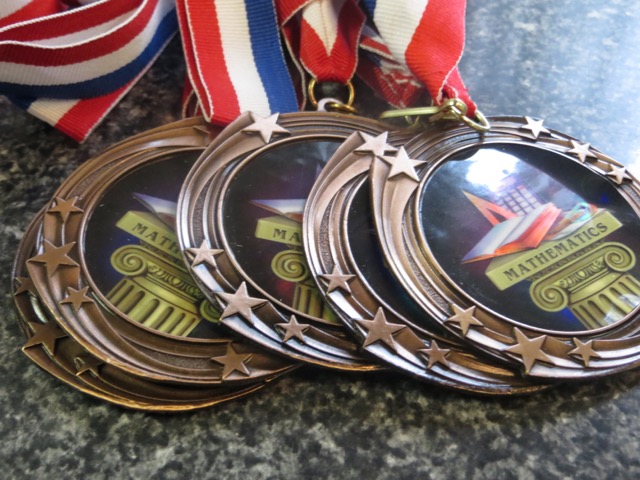 See the winners and pictures from the 2016 tournaments:  Bronx, Manhattan, Queens, Suffolk County, and Westchester County.  See the winners and pictures from the 2015 tournaments: Bronx, Manhattan, Queens, Suffolk County, and Westchester County.
MoMath thanks Con Edison and Brookhaven National Laboratory for sponsoring its series of MoMathlon middle school math tournaments.