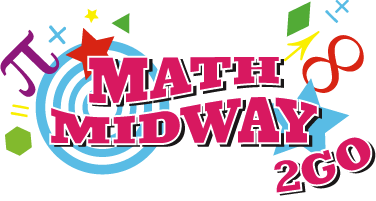 Volunteer Training Resources
Click on an exhibit name for training information.
Note: The videos on these training pages contain the original Math Midway exhibits. The actual MM2GO versions are compact and portable, and may have a slightly different look and/or mode of operation.
In addition to the exhibits above, MoMath's exhibition at the 2017 National Math Festival will include Formula Morph and TetraTruchet. A miniature sample of TetraTruchet is pictured below.