Maxima: sponsored field trips for disadvantaged youth
Join the team of generous sponsors who bring the wonders of math to students of all ages, abilities, and backgrounds.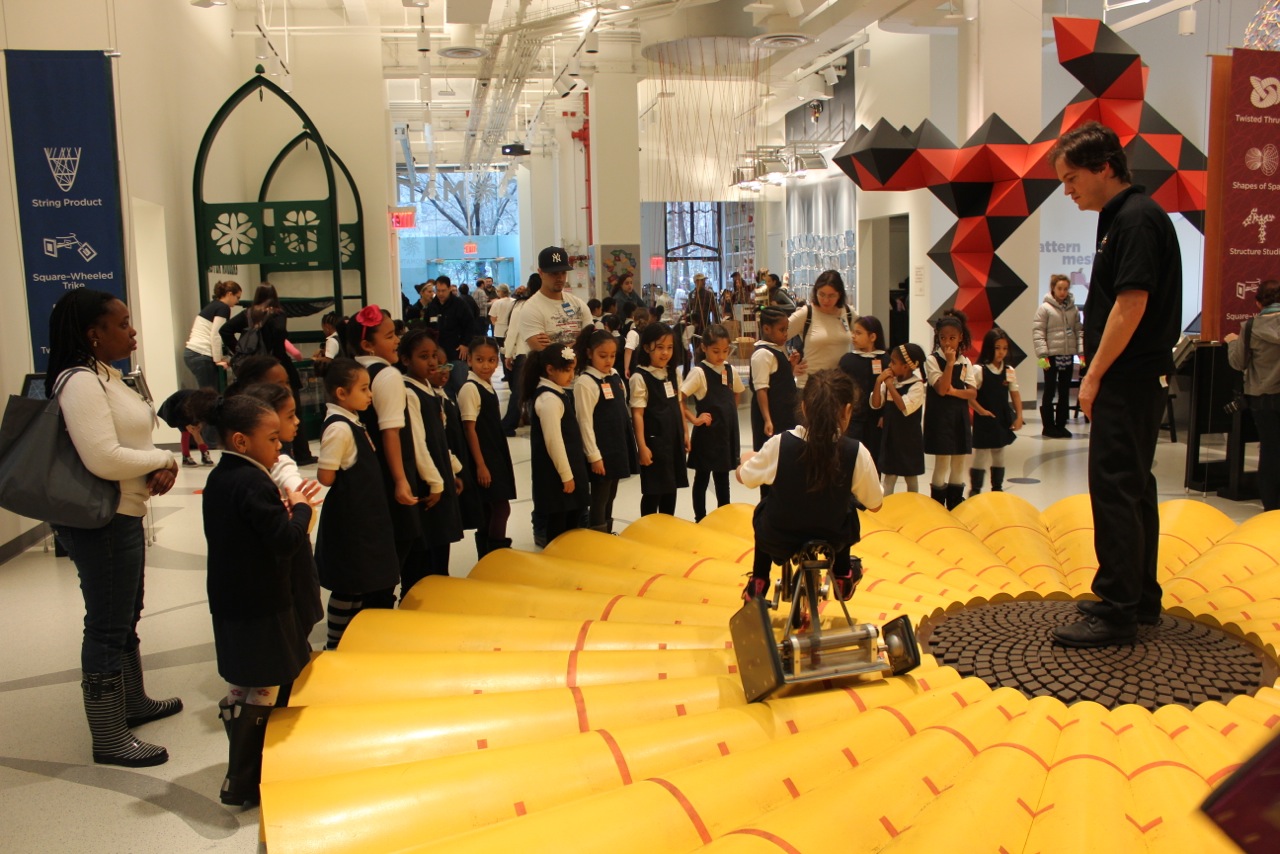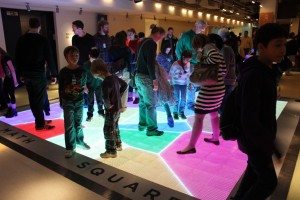 MoMath's Maxima program brings students from low-income schools into the Museum, opening their eyes to the wonder and beauty of mathematics.
Now, you can help MoMath make these trips a reality for greater numbers of disadvantaged youth by becoming a Maxima sponsor.
Math-for-a-Day
Price: $12,000
Your Math-for-a-Day sponsorship includes admission for up to 324 students plus:
Transportation to and from the Museum
Free admission for teachers and other accompanying adults
A hands-on, educator-led session for every student
Lunch for all attendees
Press release announcing the sponsorship
Sponsorship announced on informational screens inside the Museum
Sponsorship displayed prominently on the screen in the front window on 26th Street, directly across from popular Madison Square Park
Triple Play
Price: $33,333
Your Triple Play sponsorship includes admission for up to 972 students over three days plus:
All listed benefits for Math-for-a-Day
Quarterly announcements of the partnership via social media
Invitation to address teachers and students on one of your sponsored days
Your employees admitted free all day on one of your sponsored days
Opportunity to distribute your firm's promotional items to students
Heptagonal Sponsorship
Price: $81,004
Your Heptagonal Sponsorship includes admission for up to 2,268 students over seven days plus:
All listed benefits for Triple Play
Invitation to address teachers and students on all of your sponsored days
Your employees admitted free all day on all of your sponsored days
A hands-on, educator-led session for up to 36 of your employees on one of your sponsored days
Creation of a video highlighting your sponsorship