Math Monday: Knit or Crochet a Dodecahedron
by George Hart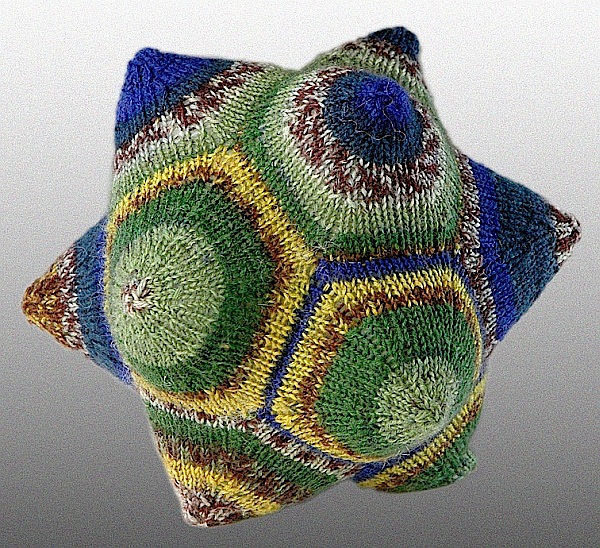 If you knit, here's a stuffed, dodecahedral thing—I don't know quite what to call it—a toy, a pillow, a mathematical model? The shape is based on twelve 5-sided units like a dodecahedron. But they bump out, so the form is more like a small stellated dodecahedron. This was designed by Norah Gaughan, who provides instructions in this Berroco pattern.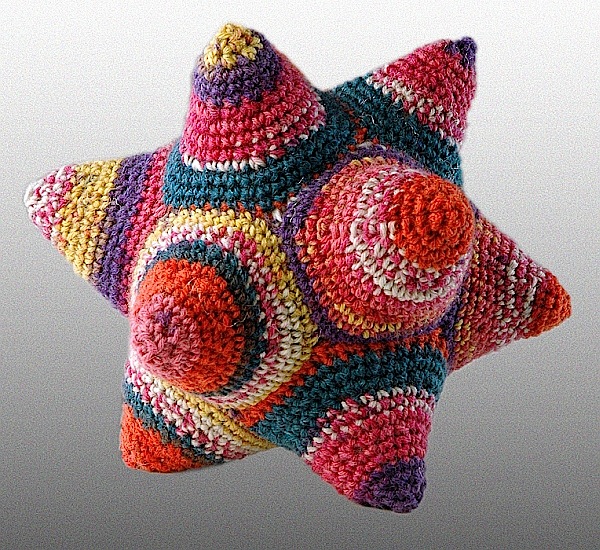 If you prefer to crochet, here's another variation by Betsy Myles, also for Berroco.
This article first appeared on Make: Online, June 20, 2011.