The 2023 MoMath Gala
Beyond Boundaries: MoMath on the Move
Tuesday, October 3 at 6:30 pm
(in person)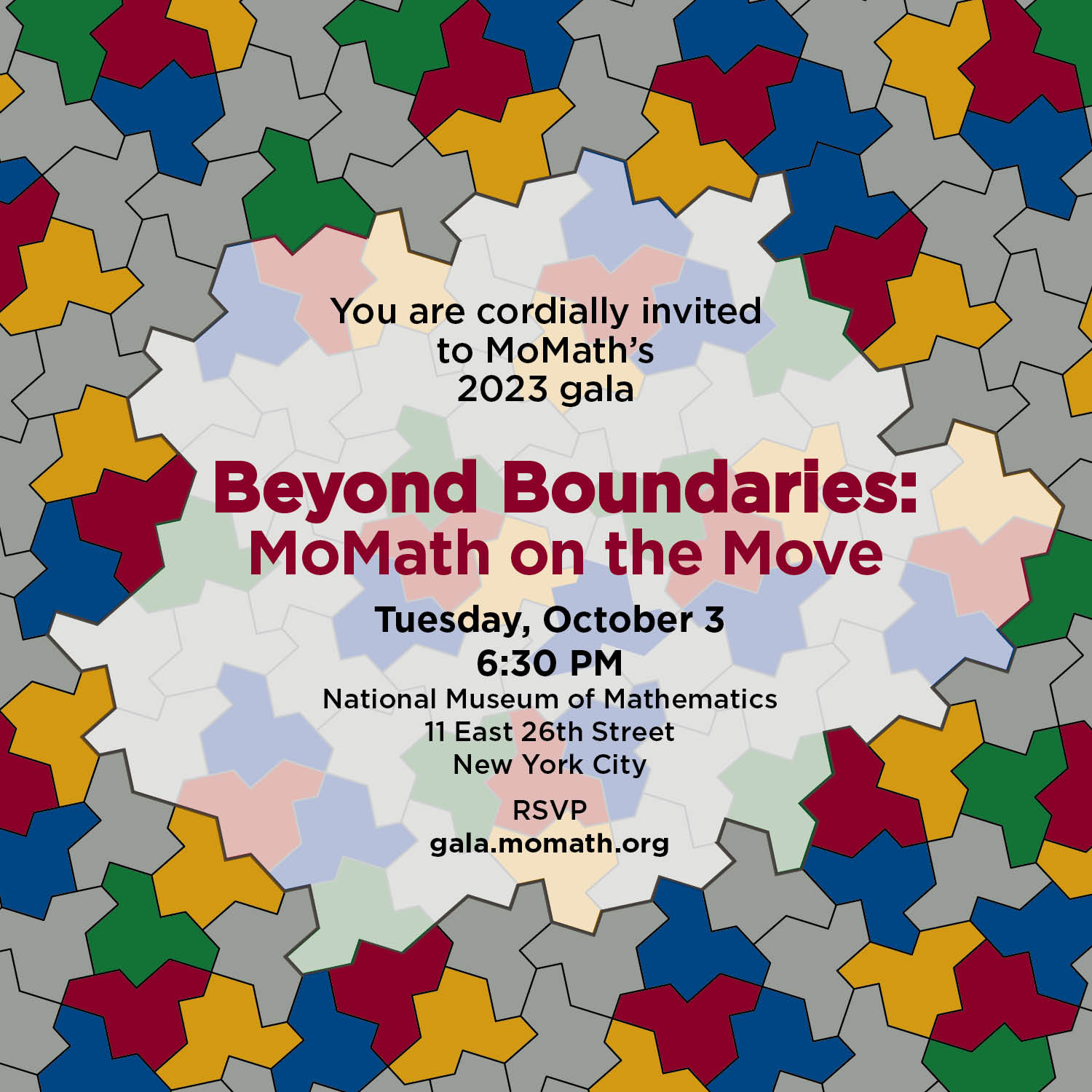 Don't miss math's most fashionable event of the season! Join us on October 3 for MoMath's annual gala, a special evening of fun and mathematics. Hosted at the Museum (11 E. 26th St.), this year's gala promises to be an entertaining and engaging evening, providing a rare opportunity to interact with MoMath's exhibits without the crowds and to learn about the Museum's exciting plans for the future.
Meet curator Lawrence Weschler for a personal tour of the Noë show at tonight's MoMath gala; donation of $1,729 required and limited seats remain.
Check out this New York Times article: Sculptures That Don't Have to Add Up to Work Like Magic.
_____________
Can't make it to the Gala?
Donate to MoMath Join as a member
_____________

You're invited to a party following the 2023 MoMath Gala
Tuesday, October 3 at 9:30 pm
(in person)
Mingle with gala guests, MoMath friends, and fellow math lovers at the AfterMath, a 21+ party after the MoMath Gala. No matter how you start your evening, be sure to end your night with close-up magic by the inimitable magician-to-the-stars Mark Mitton, plus dynamic exhibits, a live DJ, adult beverages, and dancing on New York City's only Voronoi-patterned, interactive dance floor!
Already attending the Gala? No need to sign up for the AfterMath; all gala guests are automatically registered to attend the AfterMath.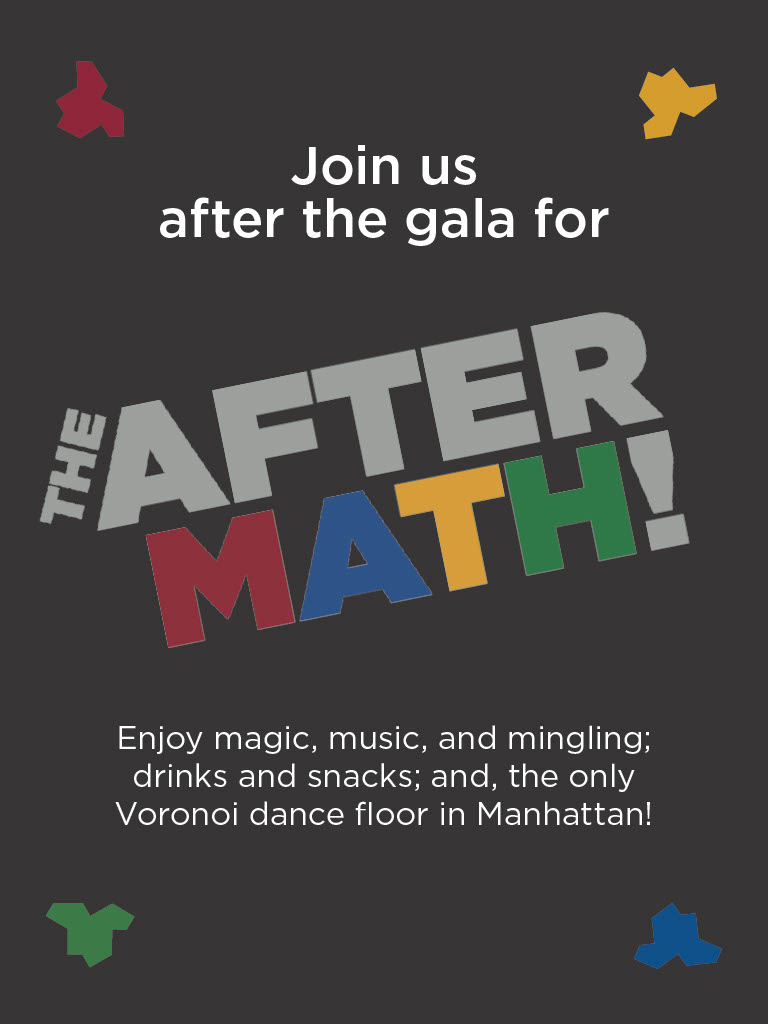 _____________