Folding Fridays
Spring Series 2023
Fridays at 4:30 pm ET
Through April 28
No class on April 7
(online)
MoMath continues this runaway hit series, in which learners ages seven through adult create beautiful new models each week. Every session will be different, and each can stand alone. Explore the wonders of paper folding — there's math in every fold!
Featured Model for March 31
"Rabbit-Shaped Bag" by Emiko Suzuki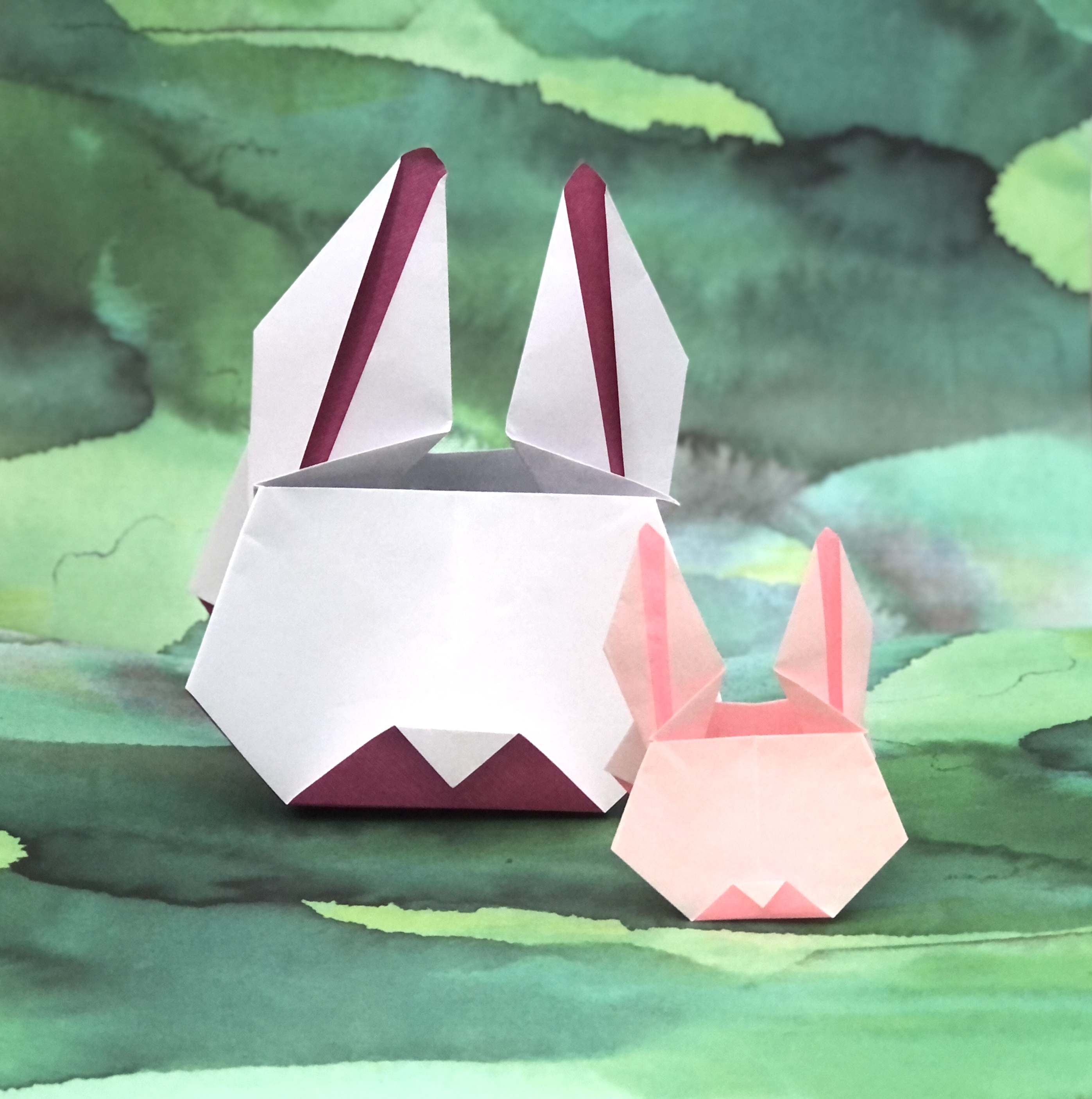 Let's hop into spring by folding a "Rabbit-Shaped Bag" by Emiko Suzuki. There's room for creativity with this model, and origami expert Kathleen Sheridan will show you a few ways to make it your own.
_____________
This course is appropriate for adults and children ages seven and up; some familiarity with folding origami is recommended in order to keep up with the pace of the class.
Materials required: Several sheets of square paper (between 5.5″ and 8.5″ in side length). Origami paper is preferred, or you can cut your own squares from any paper. You may need a few sheets of copy paper, too.
_____________
Register for single sessions, $15
_____________
Register for the entire Spring Series 2023, $90
All eight sessions at a discount
_____________
These are online-only events. Occasional video recordings are made available for a fee at videos.momath.org.