Folding Fridays
Fall 2021
Fridays at 4:30 pm ET (New York)
Second Fall Series
October 22 through December 10

Appropriate for ages seven and up
Kathleen Sheridan continues this runaway hit series, teaching origami models to learners ages seven through adult. Each session will be different, and each can stand alone. Explore the wonders of paper folding — there's math in every fold!
To participate, you'll need several sheets of square paper (between 5.5″ and 8.5″ in side length). Origami paper is preferred (check out the offerings available to ship now from Additions, the shop at MoMath), or you can cut your own squares from any paper. You may need a few sheets of printer paper, too.
No experience is required. There's folding to engage origamists at every level!
Note: the model taught each week is subject to change at the presenter's discretion.
Register for upcoming individual sessions below.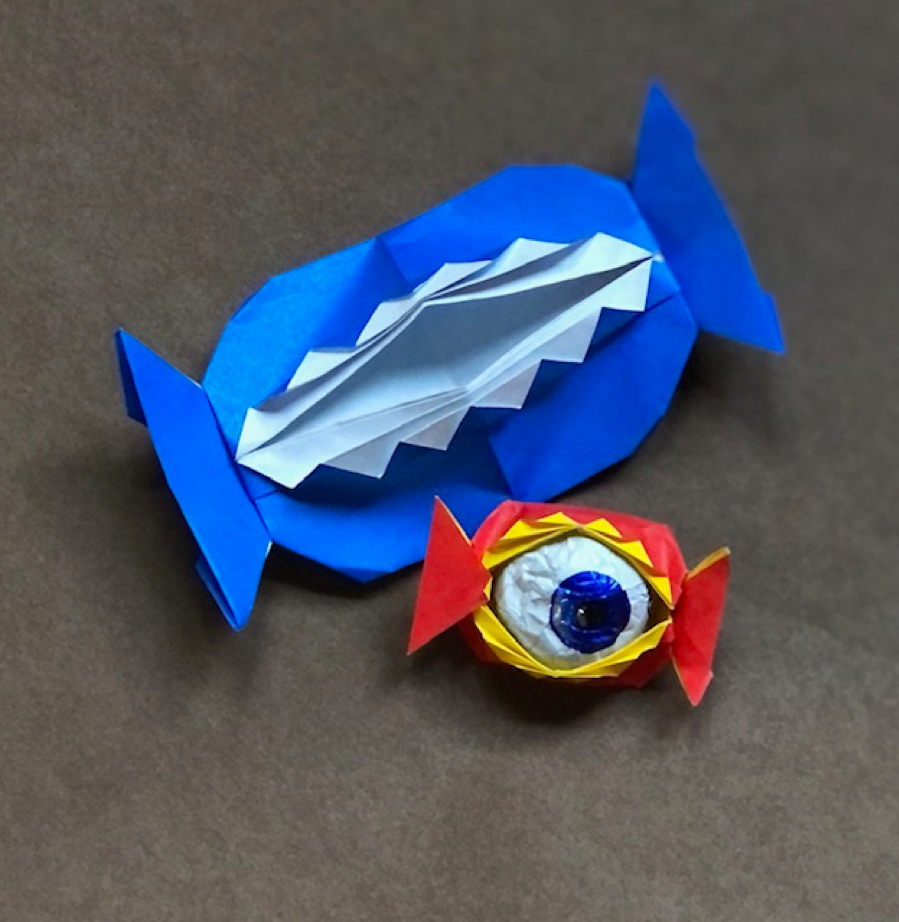 Do you see a trick or a treat? "Trick or Treat" by Gilad Aharoni is an addicting model to fold. You'll fill a bowl in no time!
This talking skull by Isamu Sasagawa is a puppet-like model. It can be made with any size paper, but 6" will be best for muahaha-ing!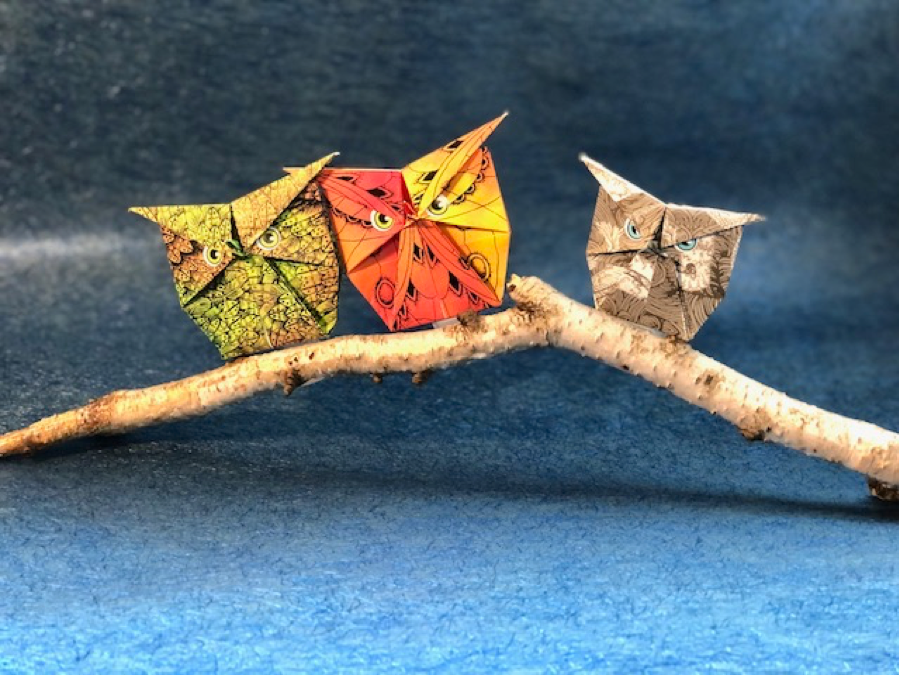 Learn to fold "Owl" by Shoko Aoyagi — it's a hoot!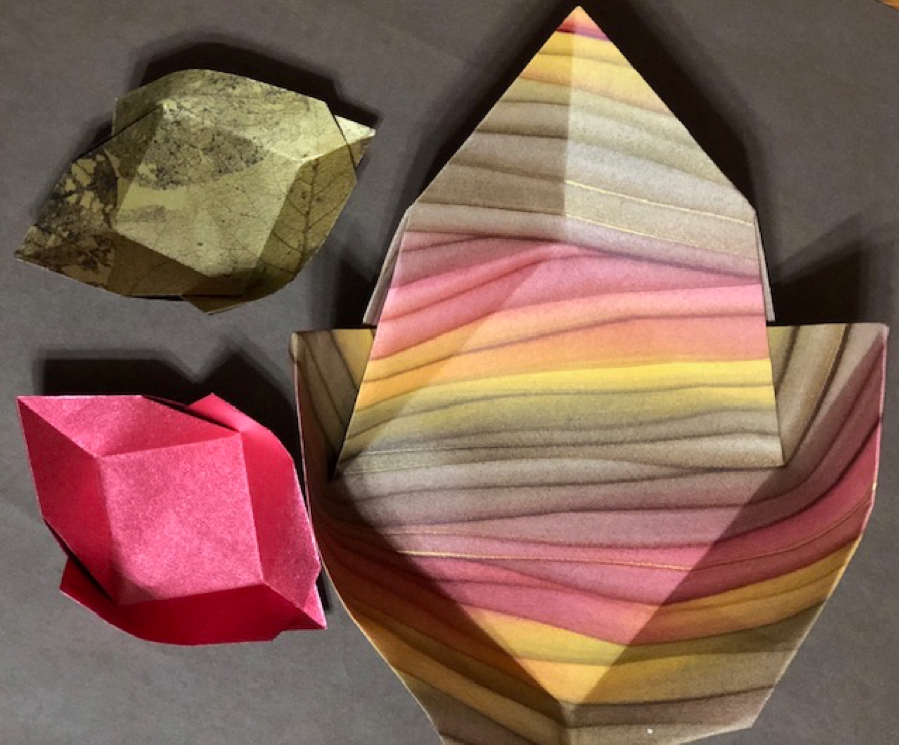 David Donahue created this leaf salver. It's a beautiful decoration and useful for holding small treats.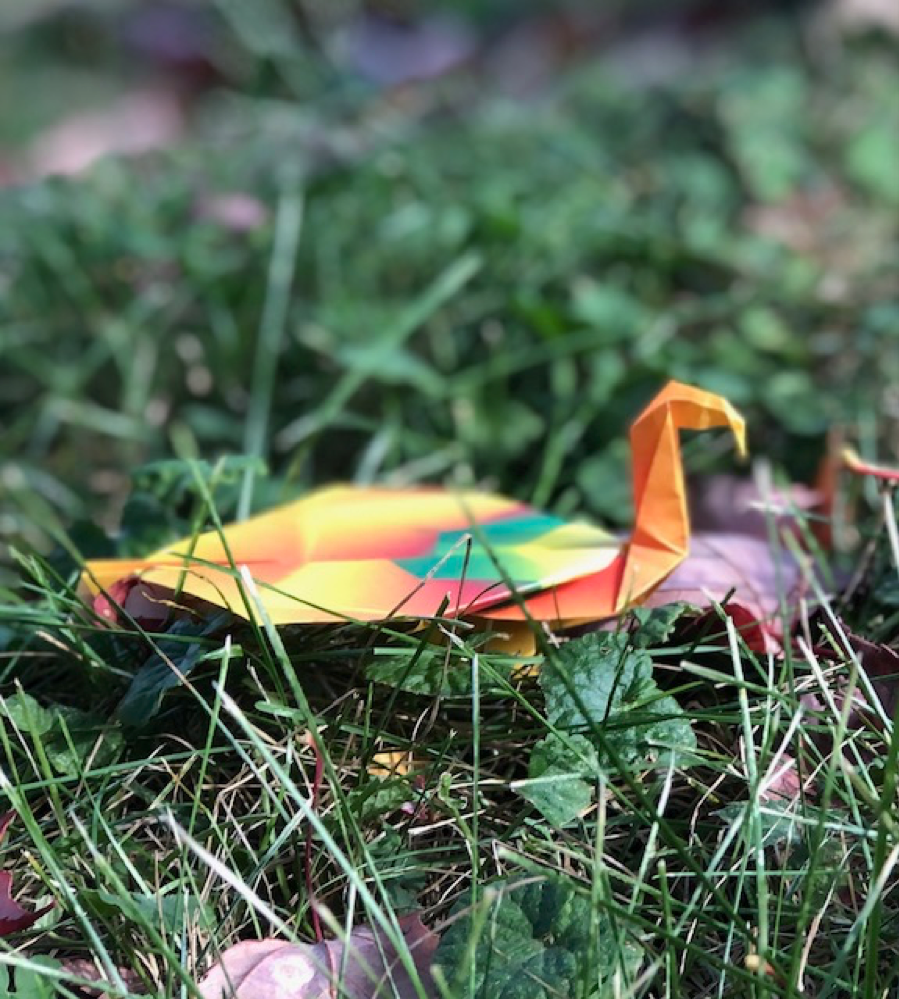 Do turkeys fly? This turkey airplane by Tri Dang does! Learn this hilarious model in time for Thanksgiving.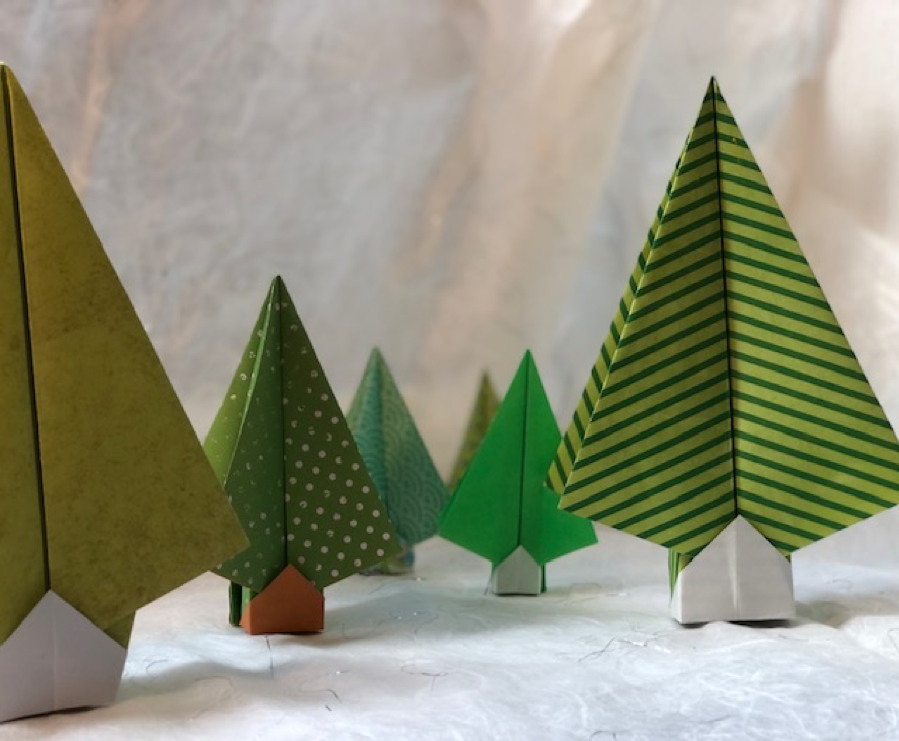 You'll want to make an entire forest after learning "Tree" by Mark Bolitho.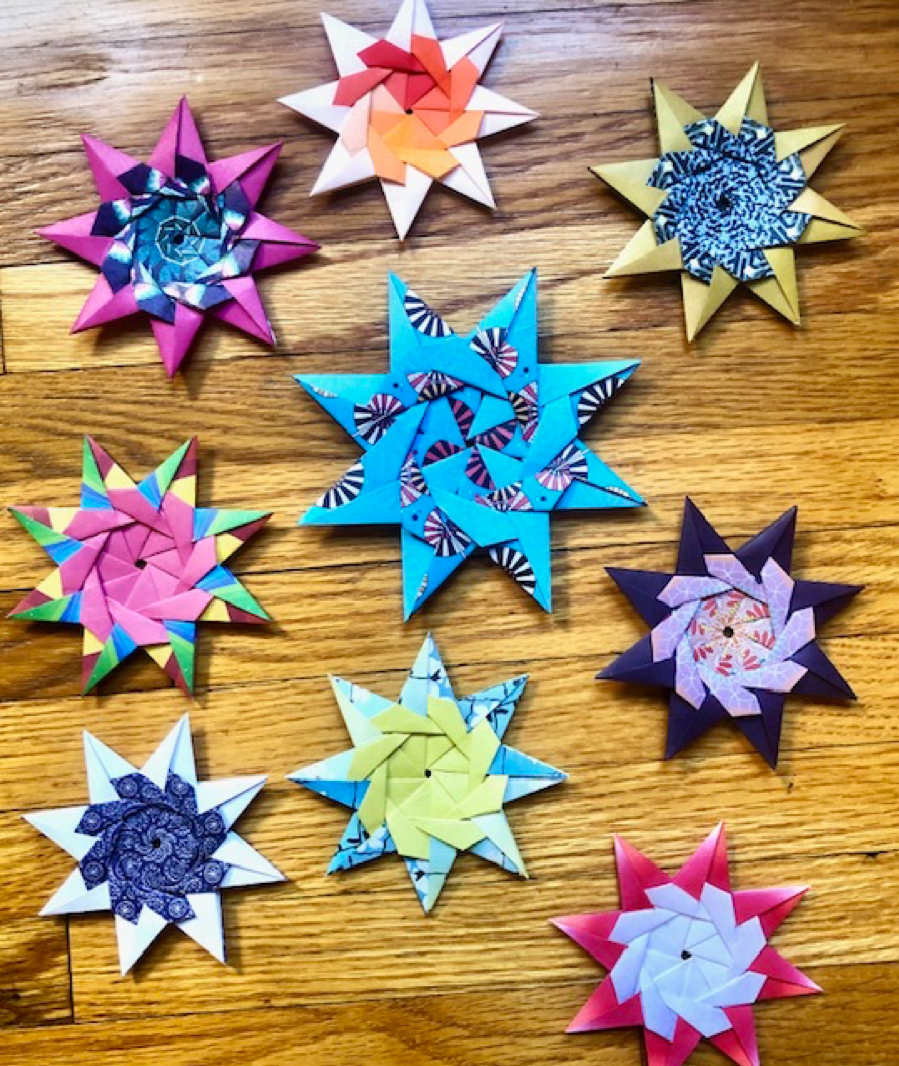 To celebrate the holidays and all the superstar folders who have attended Folding Fridays this season, join us to fold "Estrella Ana Maria" by Lidiane Siquera.