Family Fridays at MoMath
Presented by Two Sigma
Upcoming presentation
"Domino Art: Design, Build, and Topple!"
Friday, July 15 at 6:30 pm ET (New York)
(in person/online)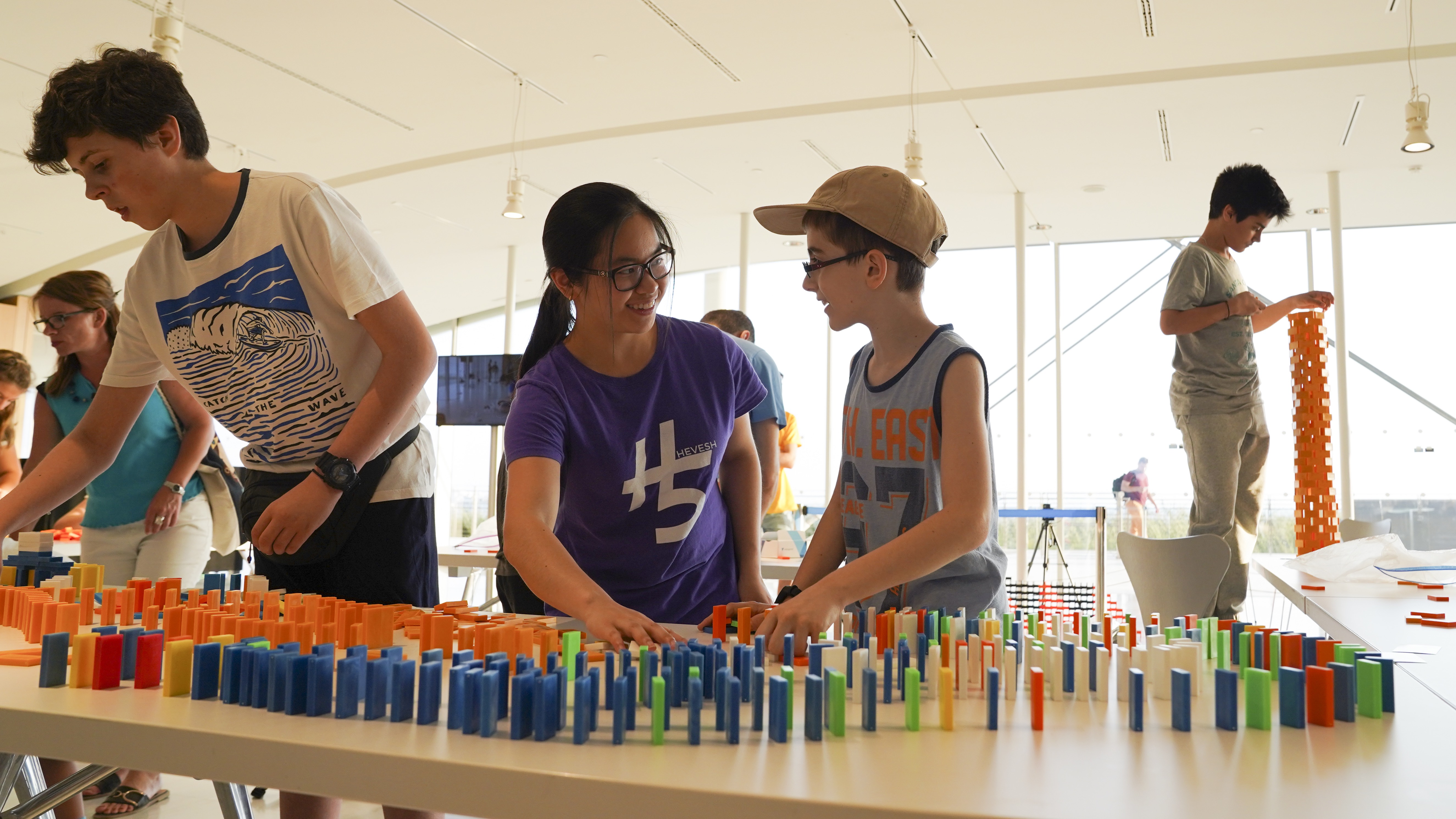 Join Lily Hevesh, the world's most acclaimed Domino Artist, as she leads a hands-on domino workshop! With more than one billion views on her YouTube channel, Hevesh5, Lily has sparked a domino-building craze throughout the world. In this workshop, you'll learn how to set up dominoes like a pro. Come prepared to learn new domino tricks, tips, and everything else you need to know to get started with Domino Art. H5 Domino Creations, Lily's brand of professional toppling dominoes, will be provided for use. Get ready to design, build, and topple!
Family Fridays is designed to bring family members of all ages together to enjoy a diverse array of engaging mathematical activities, promoting interest and enthusiasm among kids and adults alike.
Here's what participants have to say:
"I was very impressed at how such a program could be presented that truly worked for all ages! I, at 68, was as fascinated as the kids. It was fun watching them grabbing what they could and happily keeping up with the activities."
"Super excellent for all ages — one of best programs ever (not just Family Fridays — all programs everywhere!)"
"Wow! It's the first time we are attending Family Friday series. We are so impressed! You guys are amazing! Thank you!"
Thanks to the generous support of Two Sigma, this program is free to attendees.