Family Fridays at MoMath
Presented by Two Sigma
Now offering FREE, online sessions!
Upcoming online presentation
"Flying Math: Can Math Help You Juggle?"
Friday, October 9 at 6:30 pm ET (New York)
Join educator and entertainer John Chase in an exciting demonstration of the compelling connections between math and juggling. The mathematics that has revolutionized the juggling world is both powerful and accessible, providing an impressive example of math modeling. During this session, you won't just learn some math, you'll get to see it flying through the air! There will also be time for participants to learn to juggle with the help of a professional. So, bring three objects and join the fun!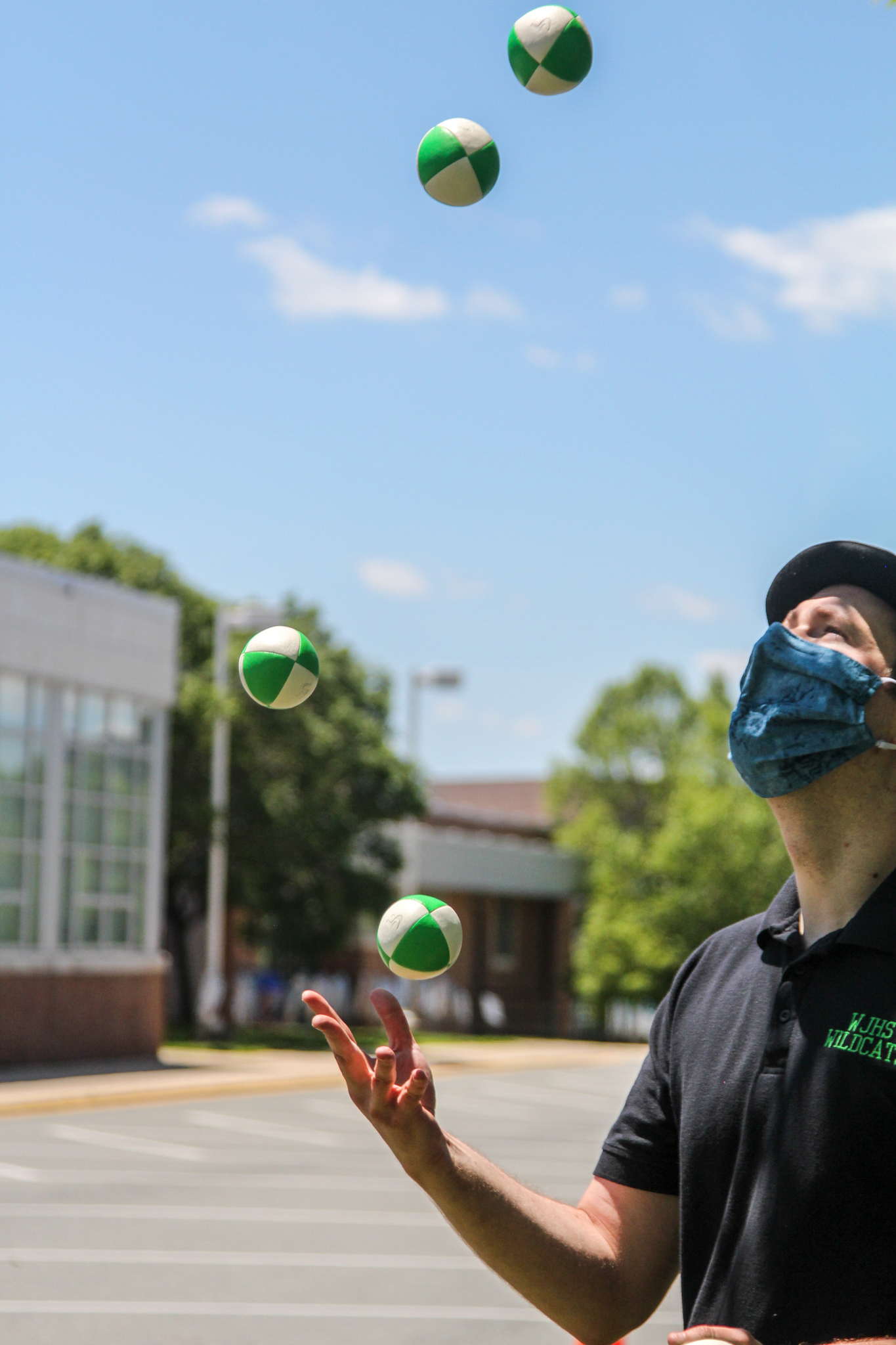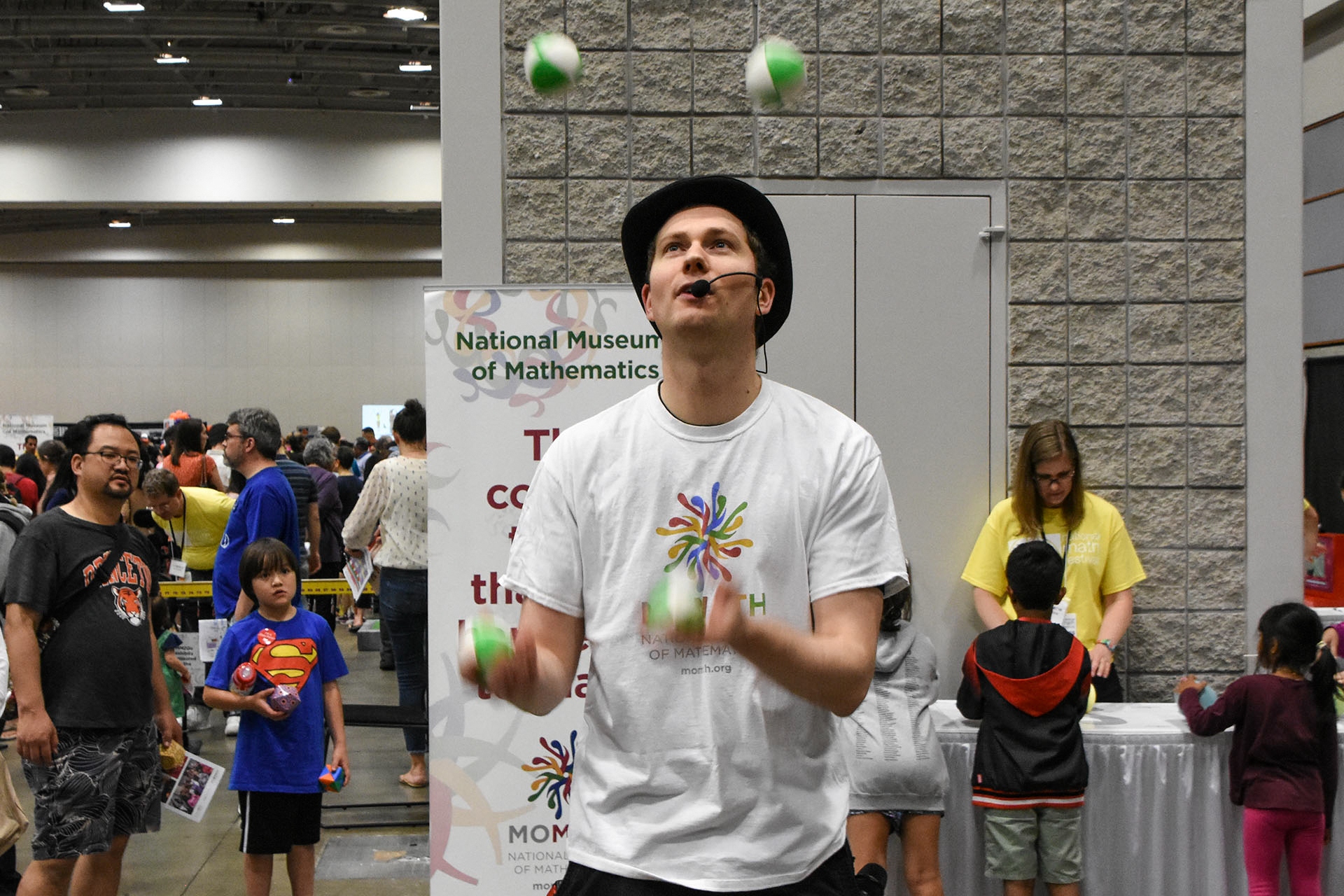 Family Fridays is designed to bring families together to enjoy a diverse array of engaging mathematical activities, promoting interest and enthusiasm among kids and adults alike. The activities are designed so that all attendees, regardless of age, can participate on an equal footing. Thanks to the generous support of Two Sigma, this program is free to attendees.
Here's what participants have to say:
"I was very impressed at how such a program could be presented that truly worked for all ages! I, at 68, was as fascinated as the kids. It was fun watching them grabbing what they could and happily keeping up with the activities."
"Super excellent for all ages — one of best programs ever (not just Family Fridays — all programs everywhere!)"
"Wow! It's the first time we are attending Family Friday series. We are so impressed! You guys are amazing! Thank you!"
Thanks to the generous support of Two Sigma, this program is free to attendees.