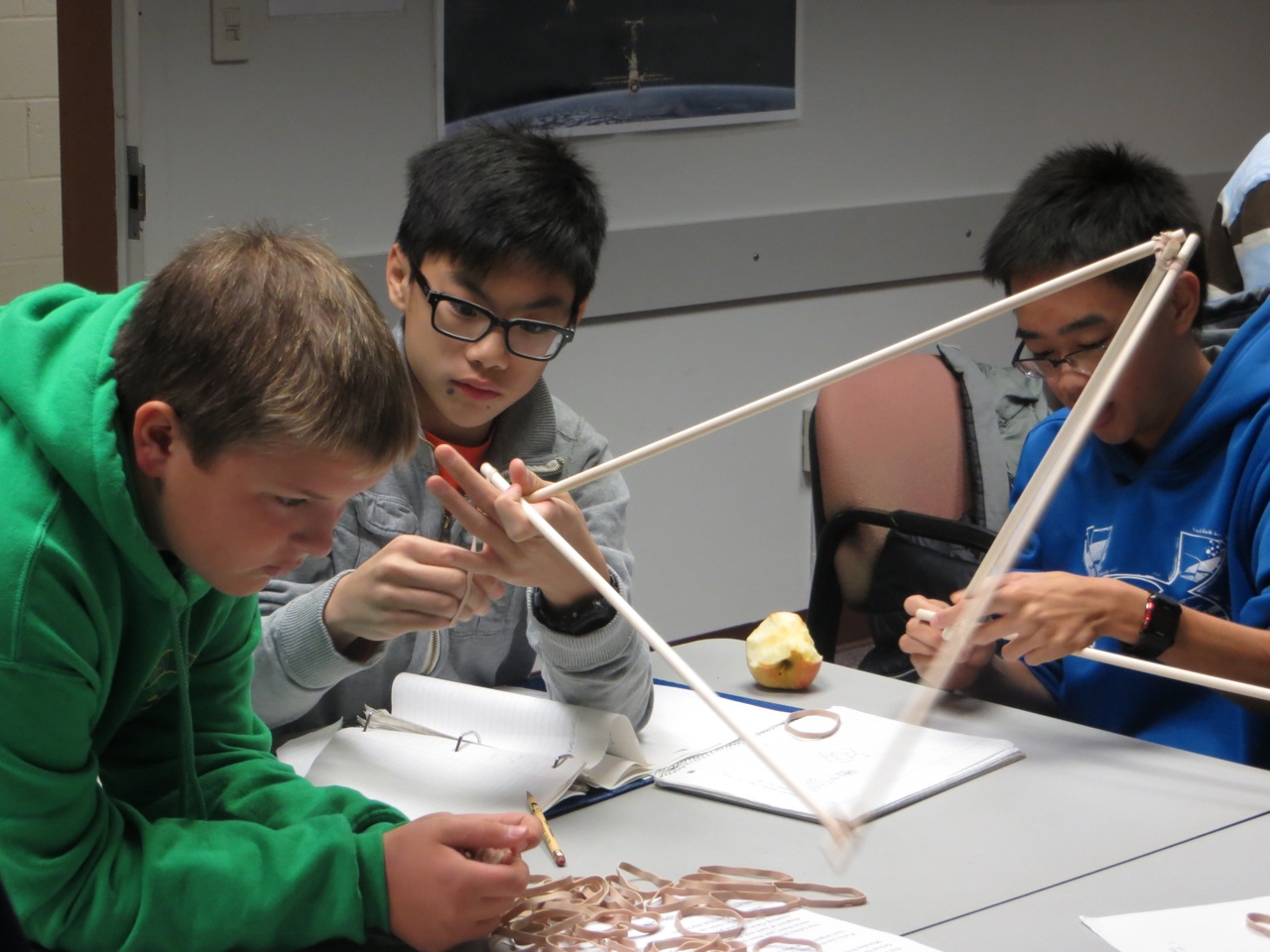 Young mathematicians, let's explore!
Fourth through eighth graders will experience the richness of mathematics in America's only museum dedicated to math, where full-body interactive activities and hands-on education sessions will make math come alive for each and every participant. Whether your child is already passionate about mathematics or just starting to explore its wonders, Transformations will expose your child to cool areas of mathematics not covered in school and stoke the flames for a lifelong appreciation of mathematics.
MoMath's skilled and experienced staff will keep campers engaged and entertained with grade-appropriate activities, and the program's curriculum will feature hands-on learning in a warm and friendly atmosphere.
Below is information regarding MoMath's Fall 2016 camps. If you are looking for summer camp information, please visit summercamp.momath.org.
---
Fall 2016 Camps:
Explore the playful side of mathematics through geometric arts and crafts, puzzles, and games. This fall, MoMath will offer several opportunities to spend your school holidays uncovering the illuminating world of mathematics.
Monday & Tuesday, October 3rd & 4th: "Playing Smart"
Take a fun approach to problem solving as you explore the math of games and games of math.
Monday & Wednesday, October 10th & 12th: "Puzzle Me That"
Solve, create, and enjoy a wide variety of physical puzzles, logic puzzles, and mazes using mathematical problem solving techniques.
Sign up by the day or by the week. Stay tuned for more fall camp dates!
---
More information about Transformations
Daily Program
Fall camp sessions meet from 9:00 AM to 3:00 PM. Extended day options are available for an additional fee.
Every fall camp session includes: three daily educator-led activities focused on a cool area of math not covered in school; hands-on activities centered on the math behind MoMath's state-of-the-art exhibits; and the opportunity to interact with other campers who share a love of math.
| | |
| --- | --- |
| 9:00 am | Welcome and Warm-Up |
| 9:30 am | Educator Session |
| 10:30 am | Break/Snack |
| 10:45 am | Educator Session |
| 11:45 am | Lunch and Museum Activities |
| 1:30 pm | Educator Session |
| 2:30 pm | Choice Time and Wrap-Up |
| 3:00 pm | Regular Dismissal |
| 3-5 pm | Extended Day/Museum Exploration |
* Schedule of activities is approximate and may be subject to change.
Registration Fees
Registration fees are $120 per day, 9 am to 3 pm. Extended day options are available for $20 per hour, from 3 pm to 5 pm, pending availability.
Financial Aid
Need-based scholarships are available. To apply for financial support, please email scholarships@momath.org. Eligible recipients must qualify for the federal free and reduced lunch program and provide documentation of need. Please allow at least two weeks for the review process.
Any Questions?
Email transformations@momath.org for additional assistance.
When
October 12, 2016 9:00 am through 3:00 pm
Location
National Museum of Mathematics




11 E 26th Street




New York

,

NY

10010




United States
Registration Fee(s)
| | |
| --- | --- |
| Oct 12: "Puzzle Me That" Part II (Grades 4-8) | $ 120.00 |
| Late Pick-Up (4 pm): # of days | $ 20.00 |
| Late pick-up (5 pm): # of days | $ 40.00 |