Light up New York! On 3.14.15, hundreds of New Yorkers joined MoMath to create a stunning illuminated demonstration of the meaning of pi.
By creating a giant human circle with MoMath's signature glowing light sticks, we compared the distance around the shimmering circle to the distance across it, showing the true meaning of pi. A smaller circle within a larger circle showed the surprising and beautiful recurrence of pi. Then, participants gathered at 9:25 pm to begin the Pi Countdown to exactly 9:26 pm (that's 3.14.15.9.26), followed by free hot chocolate and pie.
Pi Day of the Century was the second in a series of MoMath MathHappening events, some of the biggest, most amazing mathematics demonstrations New York City has ever seen.
T-shirts commemorating this special day are now available;
email additions@momath.org or visit shop.momath.org to learn more.
Due to the incredible response to this event (as well as the rain), the evening Pi Day festivities were relocated to the more spacious indoor gymnasium at Baruch College.
Kids too young for an evening event joined MoMath for an earlier Pi Countdown, starting at 9 am. First we counted ourselves, to show what pi really means, then we counted down together to 9:26 am. Finally, we opened the doors of the Museum 30 minutes early, for a full day of fun pi activities.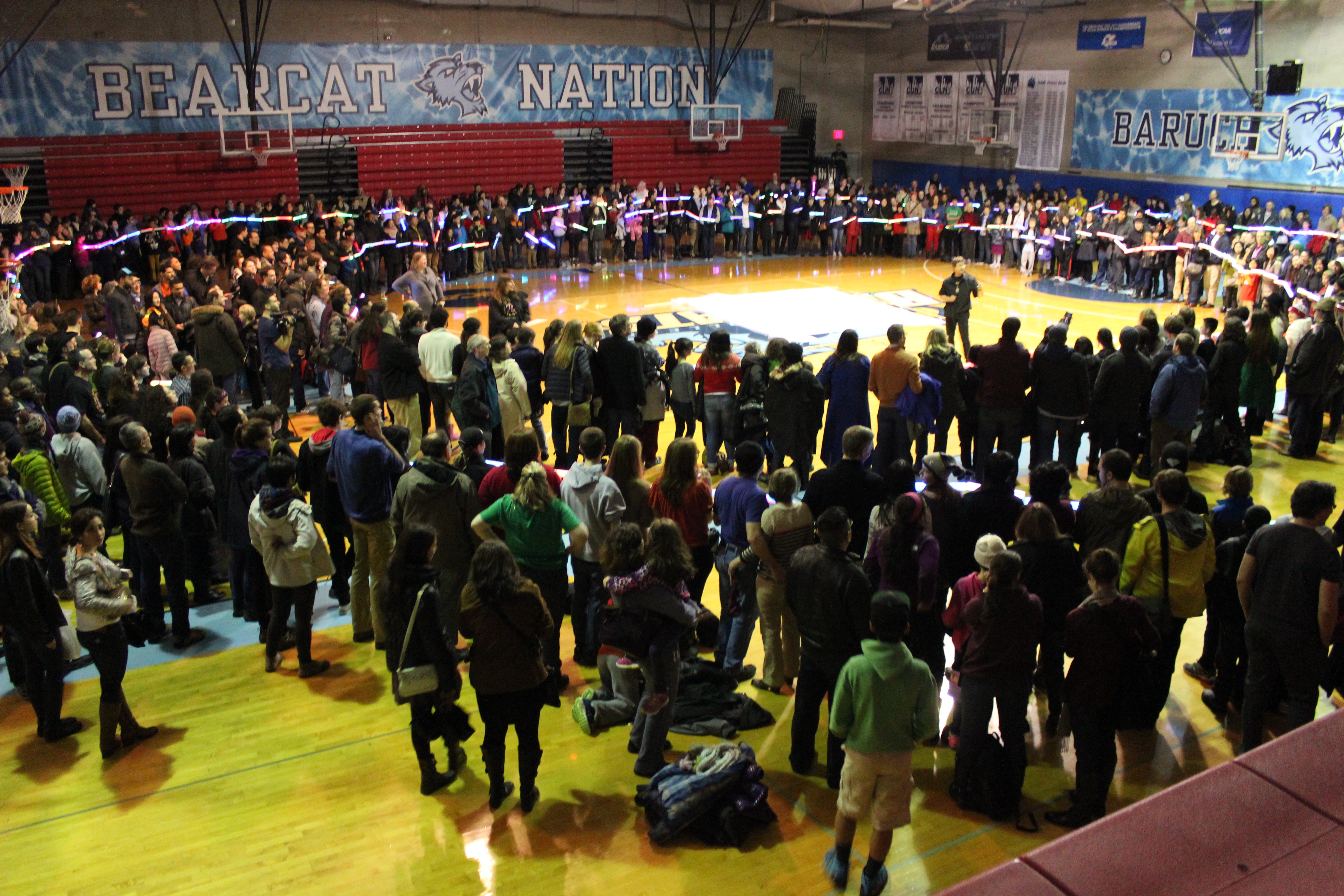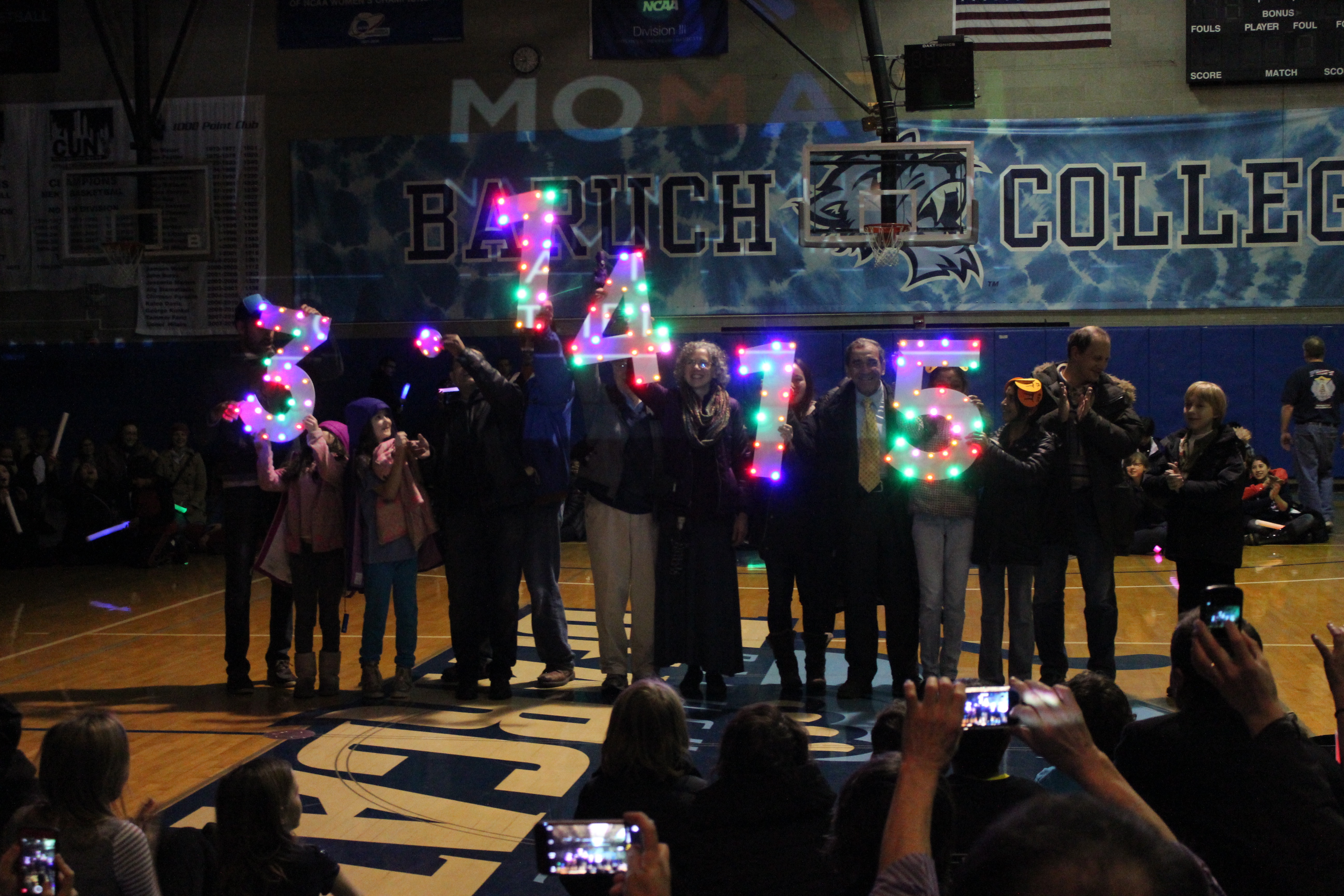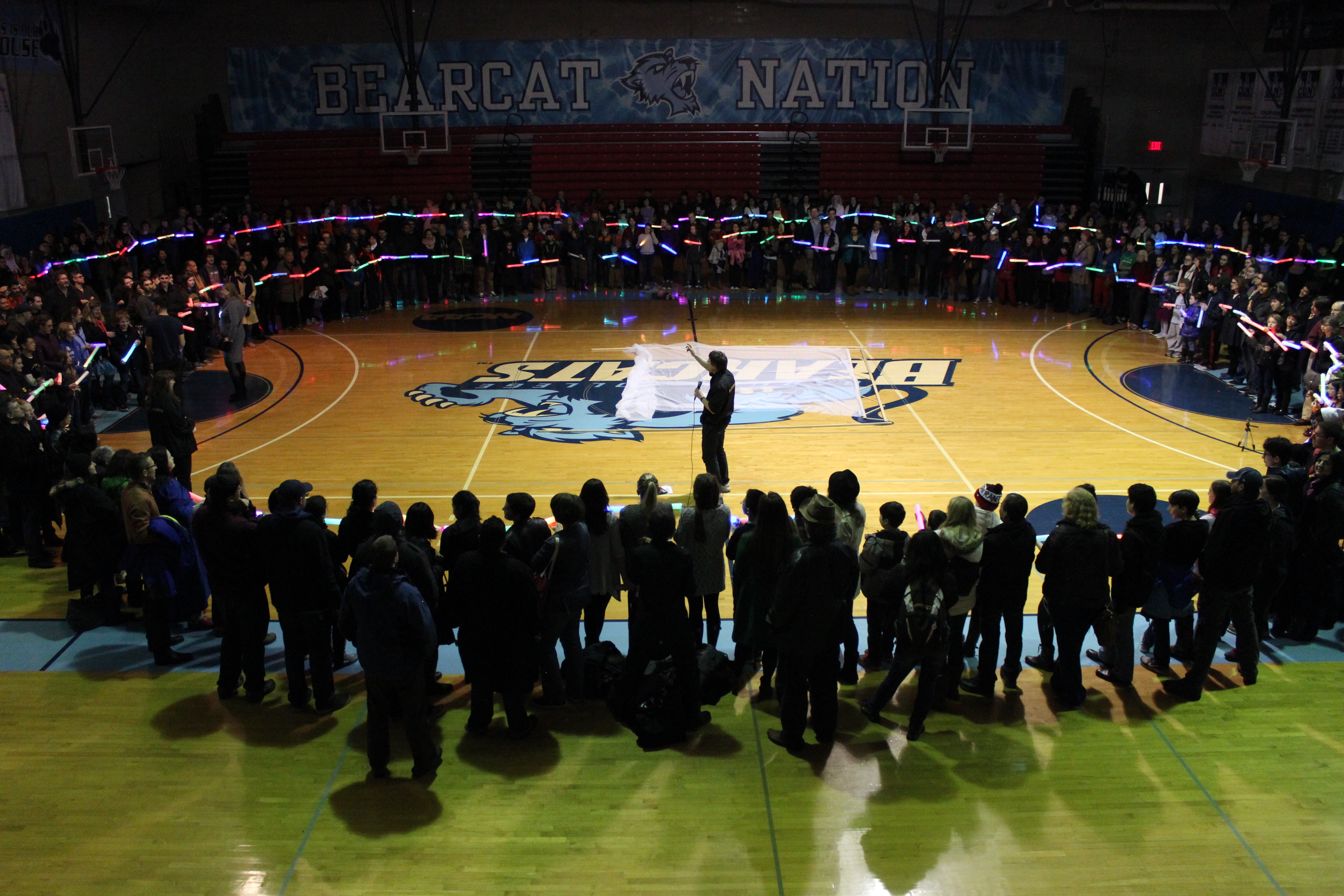 When
March 14, 2015 8:30 pm through 9:45 pm
Location
Baruch Gymnasium




55 Lexington Ave.




New York

,

NY

10010




United States