Tween Primes, the MoMath book club for tweens and teens
Hosted by Tim Chartier
with special guest Dr. Edmund Harriss
Saturday, September 24 at 4:30 pm ET (New York)
(online)
MoMath brings its popular Volumes book club to a younger audience. Like to read? Like math or wish you did? Join us online for Tween Primes, the MoMath book club for tweens and teens (ages 10-17). Friends and good math reads: what better way to spend an evening?
Patterns of the Universe: A Coloring Adventure in Math and Beauty
by Alex Bellos and Edmund Harriss
Math is at the heart of many natural wonders and has an abstract beauty all its own — in the silhouette of a snowflake, the spiral seeds of a sunflower, and the symmetry of the Sri Yantra mandala. From the 4-D hypercube that casts a starlike shadow to the infinite pattern of Penrose tiles that never perfectly repeats, these exquisite designs reveal their secrets as you fill them with color. Art becomes an act of discovery — no math knowledge is required!
In this event, we will discuss the book, how mathematical images are created, which ones are the best for coloring, and broader topics on math and art.
Students should read Patterns of the Universe ahead of the event.
Order your book today from Additions, the shop at MoMath, and help support the premier math museum in North America while also scoring free admission for your teen or tween to this engaging conversation with author Edmund Harriss. Just place your order online by September 18 or stop by the shop, then forward or email an image of your receipt to additions@momath.org along with the name of the teen/tween you wish to register, free of charge, for this interesting group discussion, hosted on Zoom.
This is an online-only event; all registrants will be participating remotely. Occasional video recordings are made available for a fee at videos.momath.org.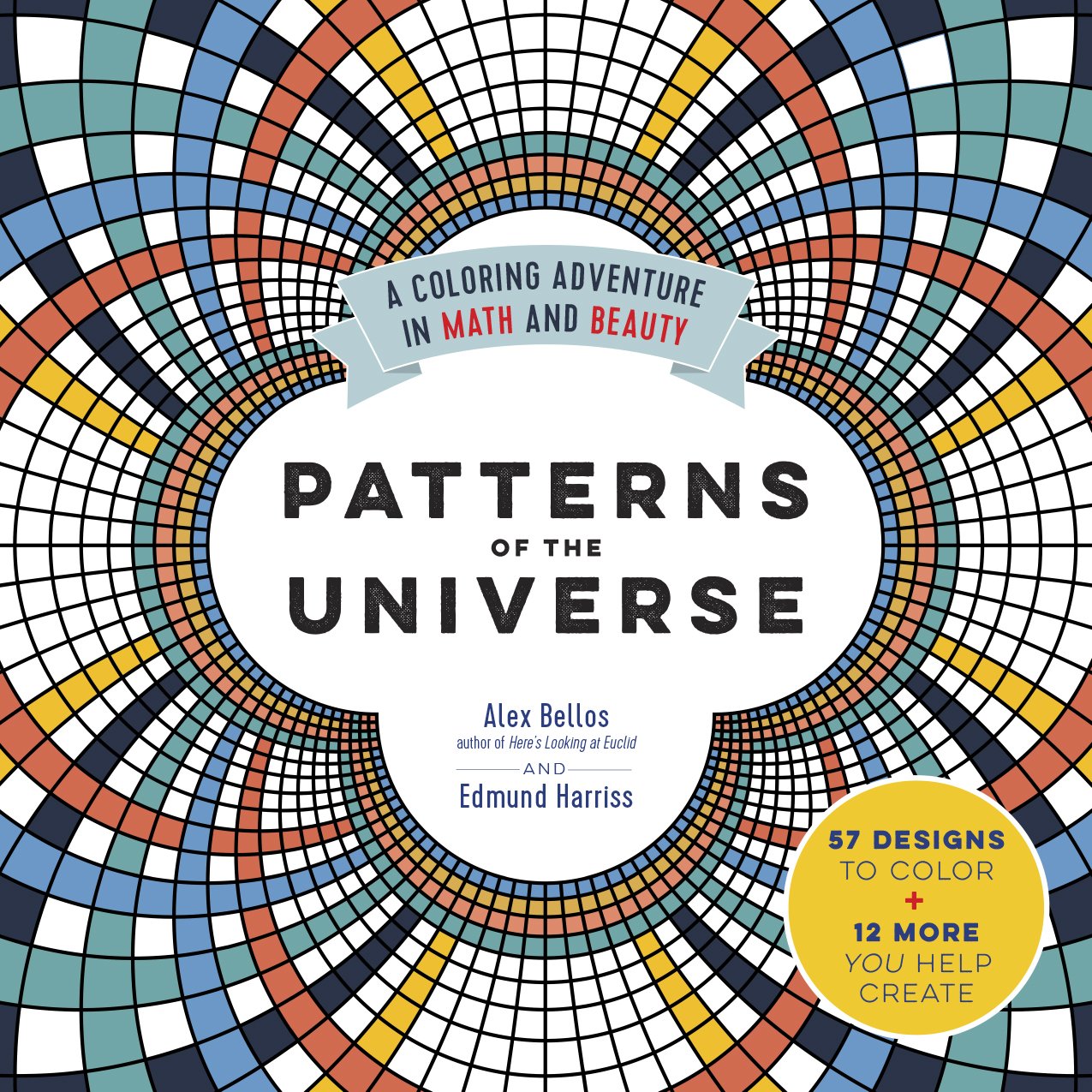 When
September 24, 2022 4:30 pm through 5:30 pm
Location
MoMath Online
United States
Event Fee(s)
| | |
| --- | --- |
| Registration | |
| Free registration (while supplies last) | $ 0.00 |
| $15 donation to support families in need | $ 15.00 |