Tween Primes, the MoMath book club for tweens and teens
Friday, August 19 at 7:00 pm ET (New York)
(online)
MoMath brings its popular Volumes book club to a younger audience. Like to read? Like math or wish you did? Join us online for Tween Primes, the MoMath book club for tweens and teens (ages 10-17). Friends and good math reads: what better way to spend an evening?
Coincidences, Chaos, and All That Math Jazz
by Edward Burger and Michael Starbird
A book for the eternally curious, Coincidences fuses a mathematician's understanding of the hidden mathematical structure of the universe with the sensibility of a stand-up comedian, making life's big questions accessible and compelling. Surprising insights based on common observations lead to profound ideas about nature, art, and music. Everyone will find something to enjoy, from puzzle lovers to posers of outlandish questions and from math aficionados to those who are less comfortable with math.
Students should read Coincidences ahead of the event.
Order your book today from Additions, the shop at MoMath, and help support the premier math museum in North America while also scoring free admission for your teen or tween to this engaging conversation with author Edward Burger. Just place your order online by August 12 or stop by the shop, then forward or email an image of your receipt to additions@momath.org along with the name of the teen/tween you wish to register, free of charge, for this interesting group discussion, hosted on Zoom.
This is an online-only event; all registrants will be participating remotely. Occasional video recordings are made available for a fee at videos.momath.org.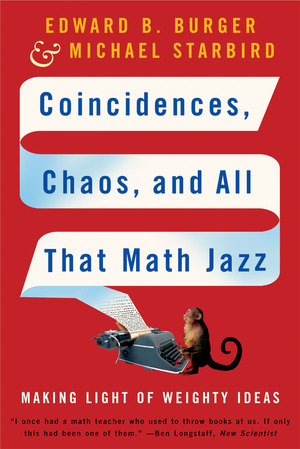 When
August 19, 2022 7:00 pm through 8:00 pm
Location
MoMath Online
United States
Event Fee(s)
| | |
| --- | --- |
| Registration | |
| Free registration (while supplies last) | $ 0.00 |
| $15 donation to support families in need | $ 15.00 |