Starring Math
Monday, May 23 at 7:00 pm ET (New York)
(online)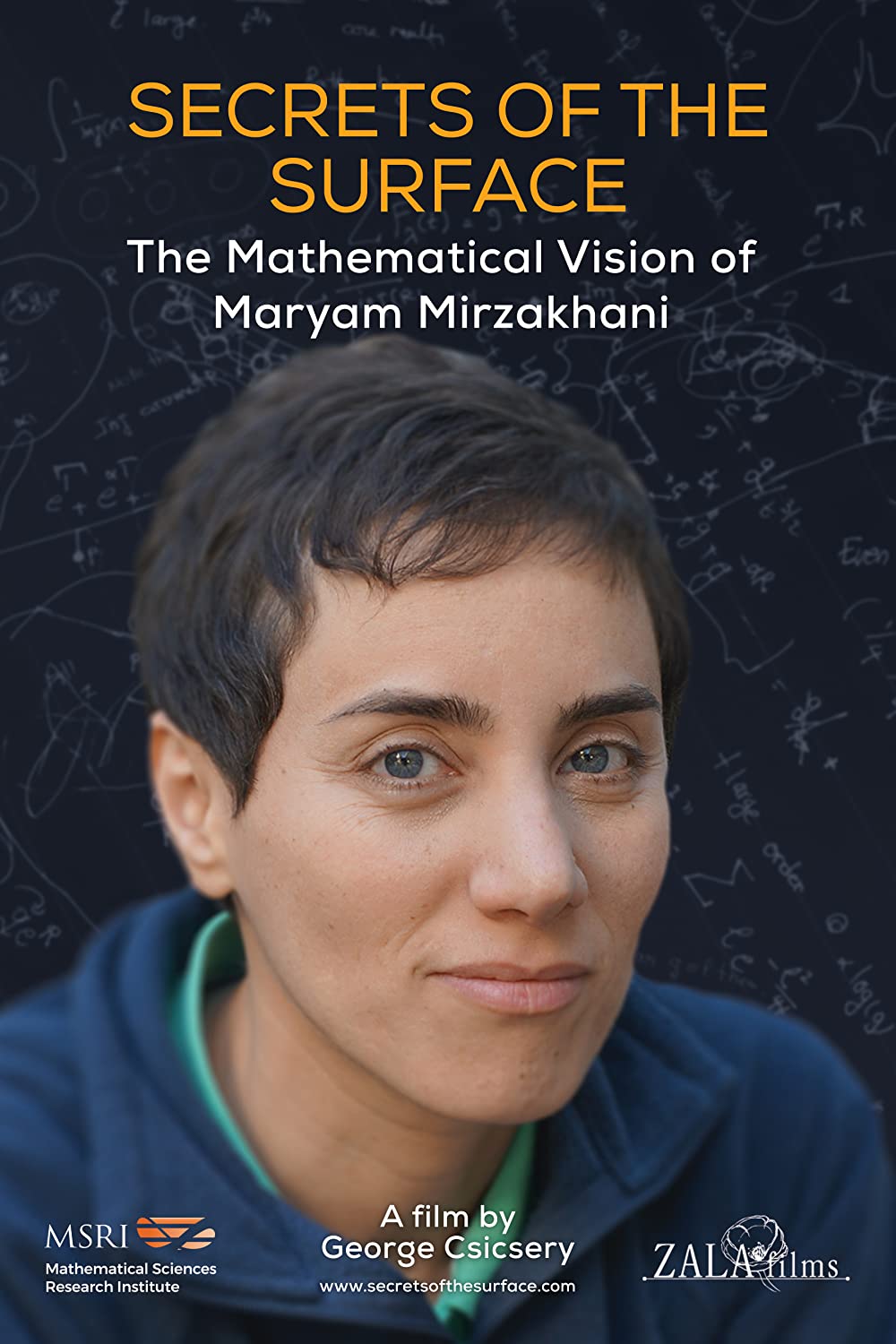 Join Distinguished Visiting Professor Steven Strogatz, filmmaker George Csicsery, math and science writer Erica Klarreich, and math professor Amie Wilkinson for a discussion of Secrets of the Surface: The Mathematical Vision of Maryam Mirzakhani. Secrets of the Surface explores the groundbreaking work of Maryam Mirzakhani, whose explorations into some of the furthest reaches of geometry earned her the distinction of being both the first woman and the first Iranian mathematician to win the Fields Medal, the highest honor in the field of mathematics. Filmed across three nations and featuring an innovative blend of mathematical animation and live documentary footage, the film is sure to enlighten viewers about all sides of someone who has become not only a star of her field but a role model to young thinkers worldwide.
Please watch Secrets of the Surface at your leisure in the days leading up to the event. The film is available to rent through the Zala Films website. MoMath wishes to thank George Csicsery and Zala Films for their generosity in providing complimentary access to the film from May 20–25 for families in need who register (while supplies last).
Though viewing each film is not required for participation, it is suggested that participants stream the movies independently prior to the event.
Please note that this is an online-only event; all registrants will be participating remotely. Occasional video recordings are made available for a fee at videos.momath.org.
When
May 23, 2022 7:00 pm through 8:00 pm
Location
MoMath Online
United States
Event Fee(s)
| | |
| --- | --- |
| Registration | |
| Free registration (while supplies last) | $ 0.00 |
| $15 donation to support families in need | $ 15.00 |