Starring Math
Monday, January 24 at 7:00 pm ET (New York)
(online)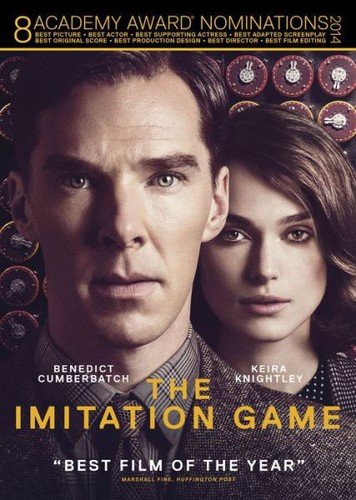 The series continues with The Imitation Game. Join Distinguished Visiting Professor Steven Strogatz for an hour of discussion with Graham Moore, the Academy and WGA Award-winning screenwriter of The Imitation Game and a New York Times bestselling novelist; and Janna Levin, Professor of Physics and Astronomy at Barnard College and award-winning author of A Madman Dreams of Turing Machines, a novel about the ideas and lives of Alan Turing and Kurt Gödel. The Imitation Game begins when, in 1939, England declares war on Germany. The allied code-breakers at Bletchley Park are desperate to crack the Enigma code, which the Nazis are using to transmit seemingly indecipherable messages containing essential intelligence. When a young mathematician and computer scientist named Alan Turing arrives to join the team, he sets out to do the impossible: to build a machine capable of converting Enigma-encoded messages into English.
Please watch The Imitation Game at your leisure in the days leading up to the event. Subscribers to Amazon Prime and/or Pluto TV can stream the film for free. If you don't subscribe to either of those, you can rent the film for $3.99 from YouTube or Apple TV.
Though viewing each film is not required for participation, it is suggested that participants stream the movies independently prior to the event.
Please note that this is an online-only event; all registrants will be participating remotely. Occasional video recordings are made available for a fee at videos.momath.org.
When
January 24, 2022 7:00 pm through 8:00 pm
Location
MoMath Online
United States
Event Fee(s)
| | |
| --- | --- |
| Registration | |
| Free registration (while supplies last) | $ 0.00 |
| $15 donation to support families in need | $ 15.00 |