Volumes, the MoMath book club
Thursday, November 11 at 6:30 pm ET (New York)
(online)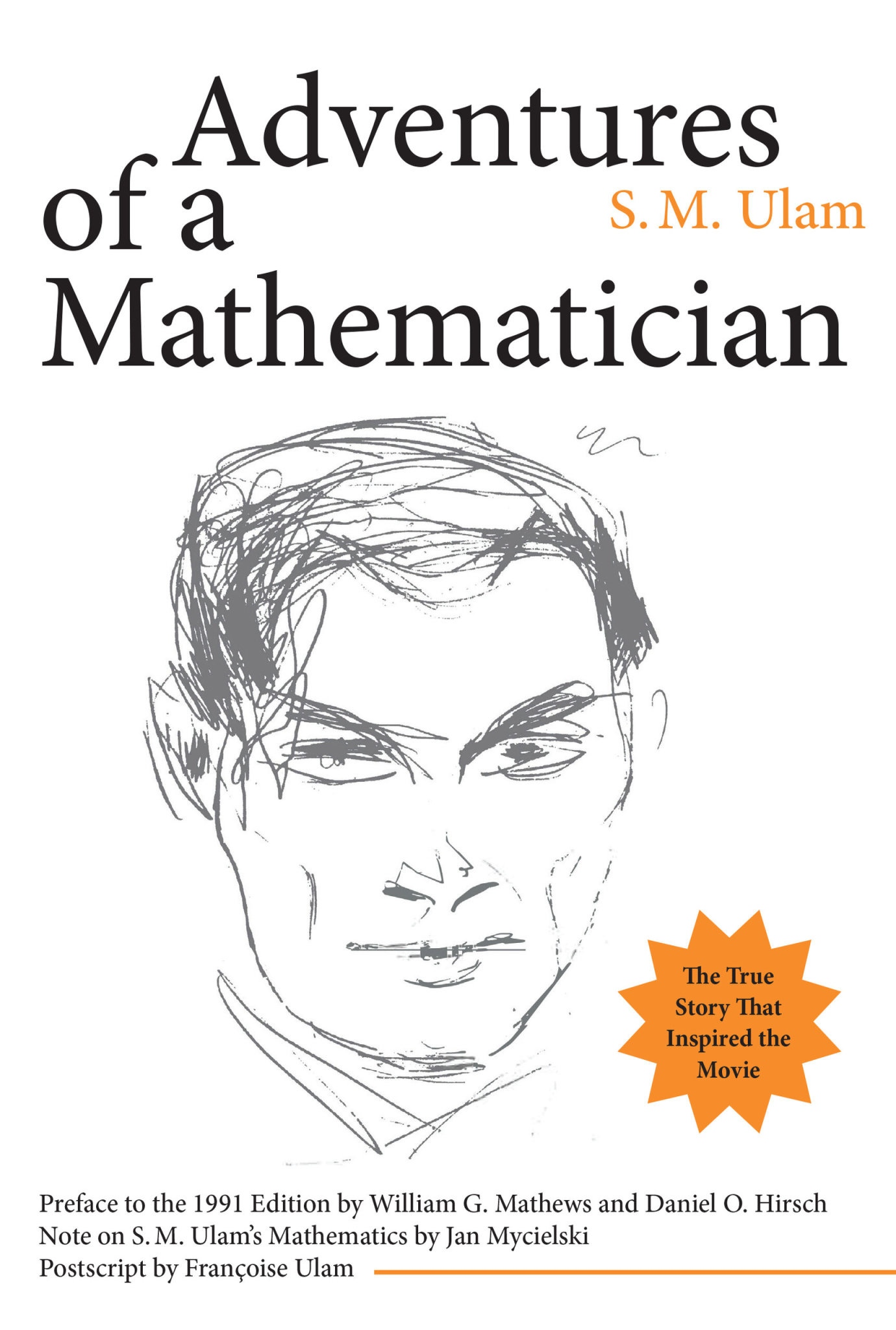 Volumes returns! Join Distinguished Visiting Professor Steve Strogatz for a discussion of the book Adventures of a Mathematician by S. M. Ulam.
The book is a thought-provoking account of the brilliant 30-year-old Polish Jewish mathematician, Stan Ulam, a bon vivant who fled Europe in the 1930s and, through his friendship with Hungarian genius Johnny von Neumann, found himself accepting a mysterious job in Los Alamos, New Mexico. Surrounded by young, eccentric, charismatic immigrant scientists, Stan begins top secret work for the Manhattan Project while also making impressive contributions to mathematics and computer science along the way.
Order your book today from Additions, the shop at MoMath, and help support the nation's only Museum of Math while also scoring free admission to an engaging conversation about mathematician Stanislaw Ulam and the mathematics he loved. Just place your order online or stop into the shop; then forward or email an image of your receipt to additions@momath.org and you will be registered, free of charge, for this interesting group discussion.
This is an online-only event; all registrants will be participating remotely. Occasional video recordings are made available for a fee at videos.momath.org.
When
November 11, 2021 6:30 pm through 8:00 pm
Location
MoMath Online
NY
United States
Event Fee(s)
| | |
| --- | --- |
| Event Fee | $ 10.00 |
| Optional donation to help defray costs | $ 10.00 |