Tween Primes

Online

, the MoMath book club for tweens and teens
Sunday, April 18 at 5:30 pm ET (New York)
Check out Slice of Pi, a month-long social club for tweens and teens who love math!
MoMath brings its popular Volumes book club to a younger audience. Like to read? Like math or wish you did? Join us online for Tween Primes, the MoMath book club for tweens and teens (ages 10-17). Friends and good math reads: what better way to spend an evening?
Navigating Early
by Clare Vanderpool
At the end of World War II, Jack Baker, a landlocked Kansas boy, is suddenly uprooted after his mother's death and placed in a boys' boarding school in Maine. There, Jack encounters Early Auden, the strangest of boys, who reads the number pi as a story and collects clippings about the sightings of a great black bear in the nearby mountains. When the boys find themselves unexpectedly alone at school, they embark on a quest on the Appalachian Trail in search of the great black bear. But what they are searching for is sometimes different from what they find. They meet truly strange characters, each of whom figures into the pi story Early weaves as they travel, while discovering things they never realized about themselves and others in their lives.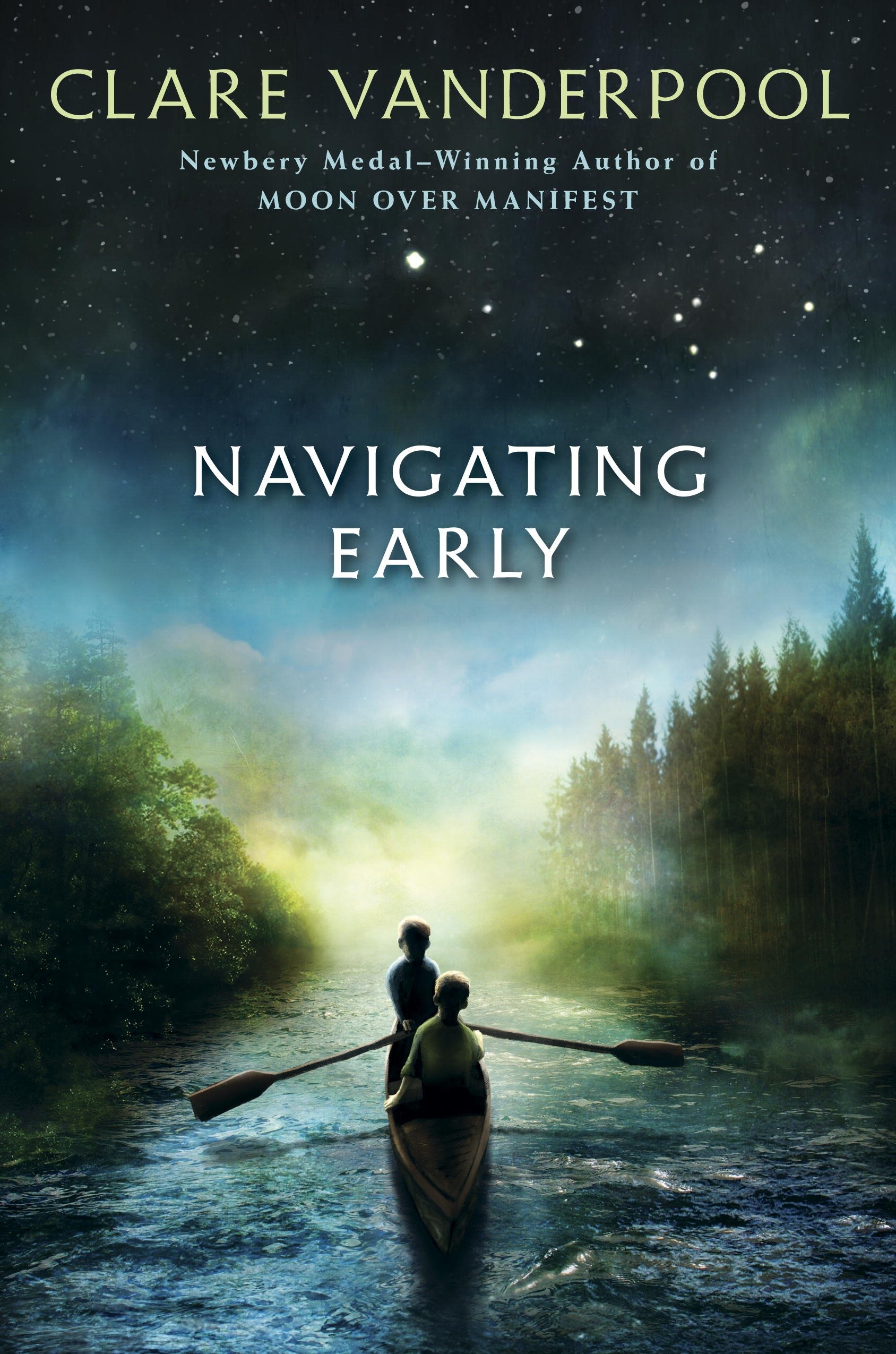 This is a live-streamed event. Occasional video recordings are made available for a fee at videos.momath.org
When
April 18, 2021 5:30 pm through 6:30 pm
Location
MoMath Online
United States
Event Fee(s)
| | |
| --- | --- |
| Registration | |
| Reduced rate (while supplies last) | $ 5.00 |
| Donation to support families in need | $ 15.00 |
| Free for families with financial need | $ 0.00 |