Math Square Challenge:
An information session to help you design your own program for this popular exhibit
Thursday, January 28 at 6:30 pm ET (New York)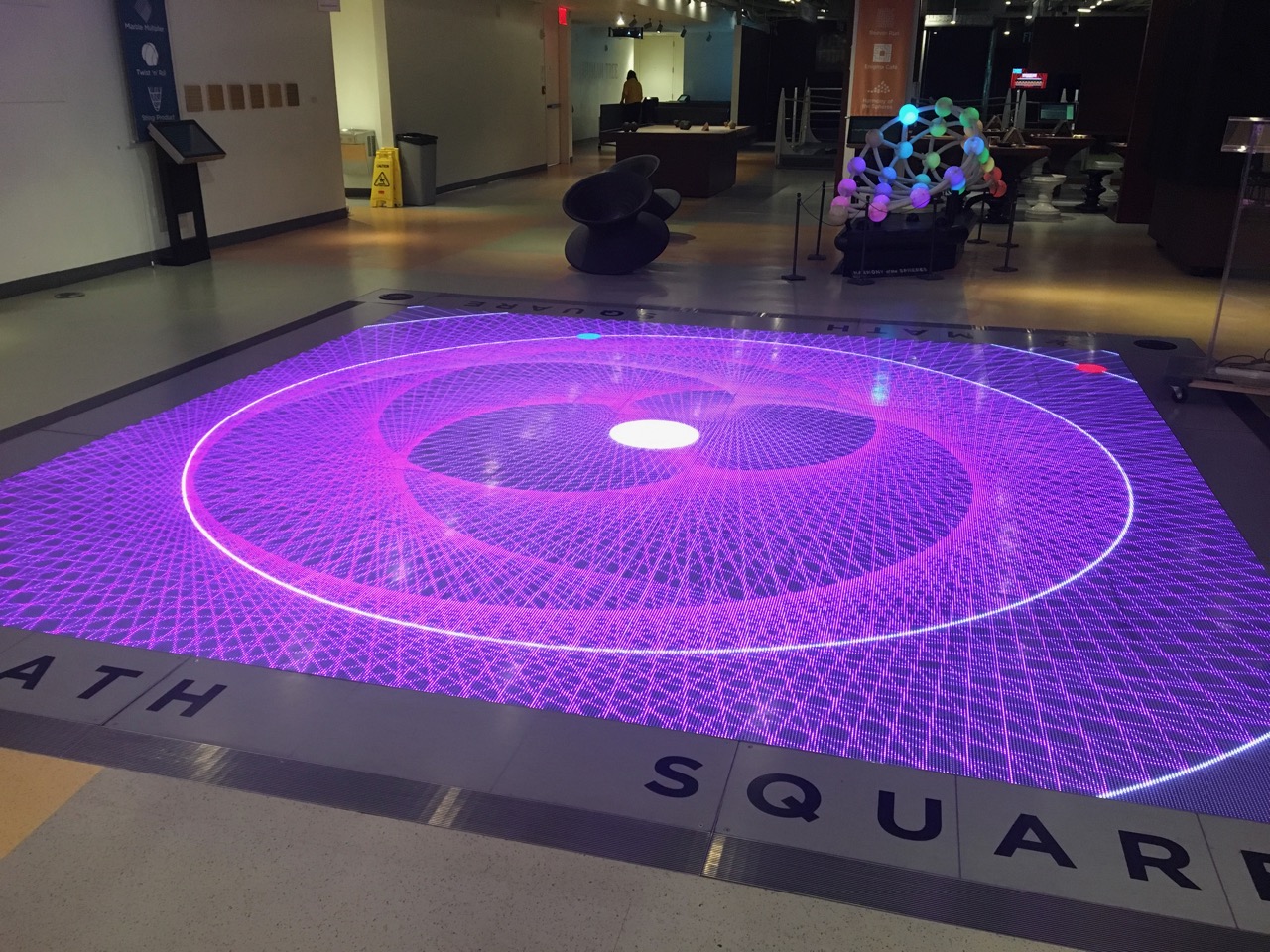 MoMath is opening the API (application programming interface) for its popular interactive exhibit, Math Square, and we're inviting you to create exciting new interactive experiences for it. If your submission is exceptionally engaging and mathematically relevant, your creation could end up live in the Museum when MoMath re-opens its physical doors again, ready to fascinate its next million visitors. If you have a basic knowledge of JavaScript — or a willingness to learn — you should be able to use the examples and simulation software provided to bring your ideas to life.
Everything you need to get started, including sofware to allow you to simulate the exhibit on your own machine and many example behaviors, is available online in the exhibit code repository.
If you would like a little extra guidance in getting started, join this optional live "office hours" session on January 28 where we will be available to answer any questions you may have about setting up and using the relevant tools or using the API.
This is a live-streamed event; participation is not required to enter the challenge.
When
January 28, 2021 6:30 pm through 8:00 pm
Location
MoMath Online
NY
United States