Magical Mind-Boggle
with Mark Mitton
Monday, December 14 at 6:30 pm ET (New York)
Registration has closed for this event. If you are a member in good standing and would like to register, please email functions@momath.org and, if space and time permit, you will be registered for this event.
He has wowed Salman Rushdie and Beyoncé, taught sleight of hand to Stanley Tucci and John Travolta, and enlivened events for Merck and Microsoft. This December, magician Mark Mitton will treat MoMath members to an exclusive online showcase of the energetic card tricks and other mind-boggling effects that have earned him renown the world over. Prepare to be dumbfounded, diverted, and delighted!
This is a free, members-only event. Be sure to register with the email address or the primary member's name associated with your membership. Not a member? Join today!
Mark Mitton is a professional magician who is fascinated by using magic to better understand how we see the world. In addition to performing at private and corporate events across the globe, and creating magic for film, television, the Broadway stage, and Cirque du Soleil, Mitton tirelessly explores the theme of 'Misdirection' from an interdisciplinary standpoint.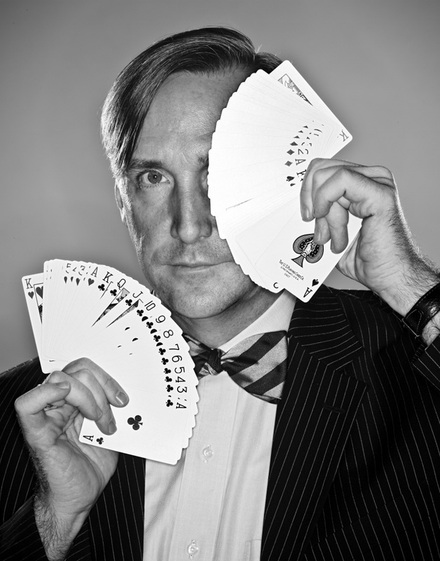 Photo credit: Rainer Hosch (markmitton.com).
This is a live-streamed event. Occasional video recordings are made available for a fee at videos.momath.org.
When
December 14, 2020 6:30 pm through 7:30 pm
Location
MoMath Online
NY
United States