Equilibrium, an adult evening of mathematical games
Now offering online programming!
Equilibrium returns via video! This month, we'll explore Fano, a challenging strategy game that involves projective geometry, octonion multiplication, and a generalization of non-transitive rock-paper-scissors-style combat. Fano supports any number of players, and requires only a deck of cards at home. Join us for this unique and exciting opportunity, guaranteed to challenge and intrigue!
Featuring the creator of Fano, Will Hansen, who will teach participants how to play the game Fano. Will has a PhD in Biophysics, specializing in fractal dimensions in protein assembly.
Please note that Equilibrium is an event designed specifically for adults. Children will not be admitted and tickets purchased for children will not be eligible for refund.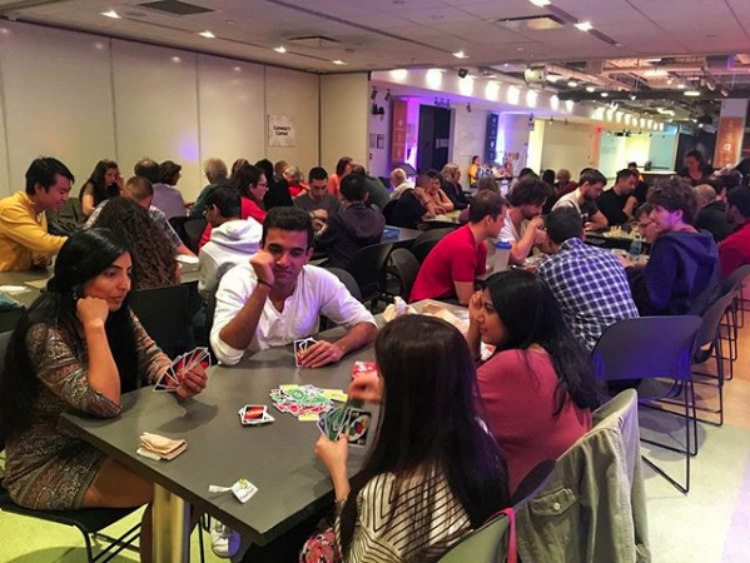 Tickets are available online via the registration link below.
When
Friday, April 17, 2020 7:00 pm through 8:30 pm
Location
MoMath Online
NY
United States