Math Encounters — Online: "Mathemagic with a Deck of Cards" with Colm Mulcahy
Wednesday, May 6 at 4:00 pm EDT (New York)
Amaze and amuse your family and friends armed with just a deck of cards and a little insider knowledge, thanks to blogger, author, and Spelman College math professor Colm Mulcahy. Professor Mulcahy will demonstrate, explain, and teach several original mathemagical creations that will highlight the power of mathematics to educate and entertain. BYOC (Bring Your Own Cards)!

Special introduction by Matt Baker, Professor of Mathematics and Associate Dean, Georgia Tech College of Sciences.
Note: Colm will include a trick he learned from the late John Conway.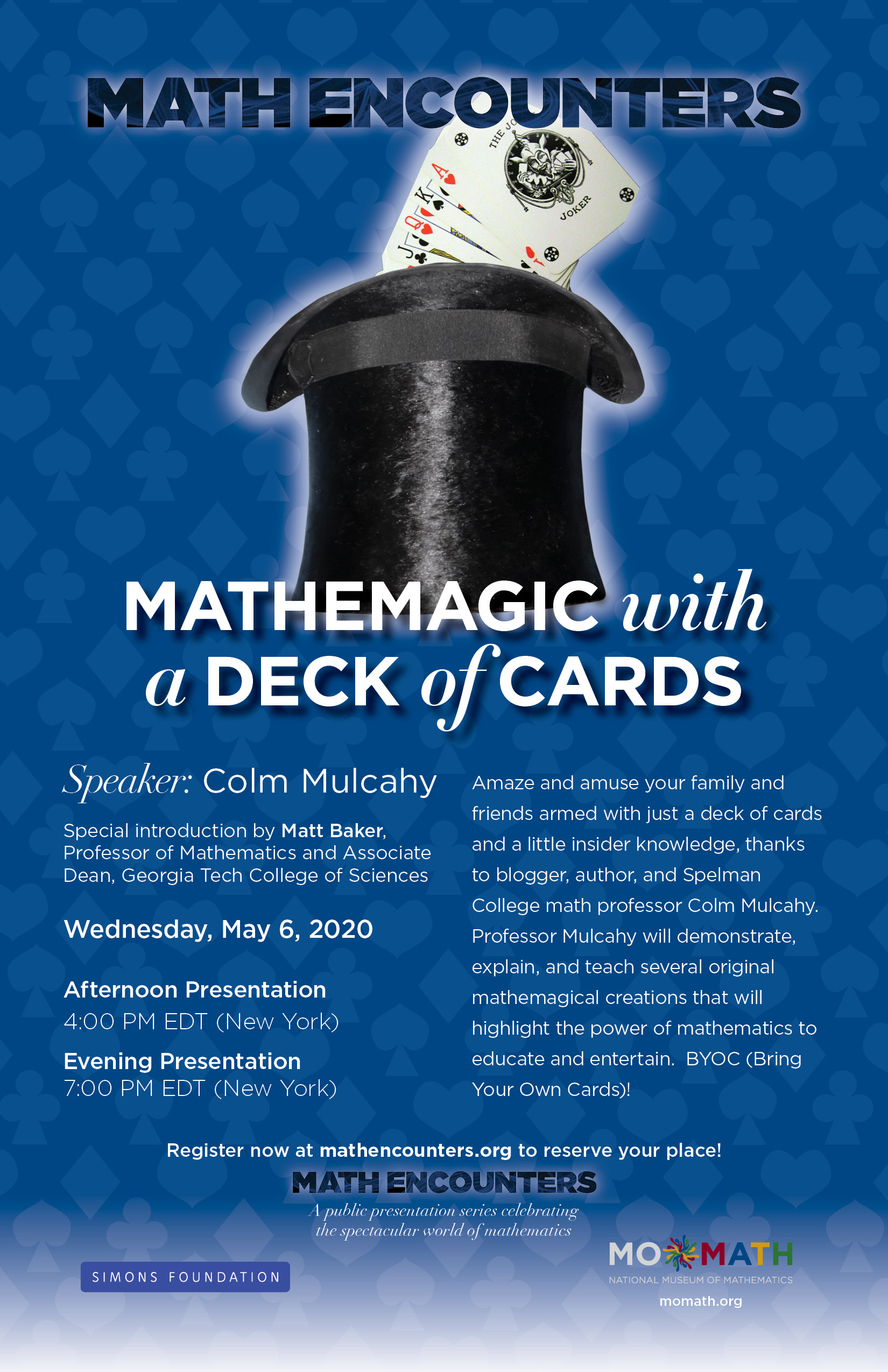 This page is for the 4:00 pm EDT (New York) session. Click here to register for the 7:00 pm EDT (New York) session instead.
By registering for a Math Encounters presentation, you agree that you may be photographed or videotaped by Museum staff and associates.
Math Encounters is MoMath's popular free public presentation series celebrating the spectacular world of mathematics, produced with support from the Simons Foundation.
For further information, call the National Museum of Mathematics at 212-542-0566 or e-mail mathencounters@momath.org.
Please check our online shop for books by Math Encounters presenters.
When
May 6, 2020 4:00 pm through 5:30 pm
Location
MoMath Online
United States