Math Encounters —
Online

: "Vulnerable in Digital Life: How Graph Theory Can Help Us Understand and Protect Our Digital Selves" with Allison Bishop (4:00 pm)

Join cryptographer and data scientist Allison Bishop, President of Proof Trading, on a journey into the mind of an attacker in cyberspace. Learn how to map the structure of your digital life, systematically probe it for weakness, and improve your defenses. Then, join us in an activity to see how well you'd do against a simulated attack!

Special introduction by mathematician David Saltman, Director of the Center for Communications Research, Princeton University.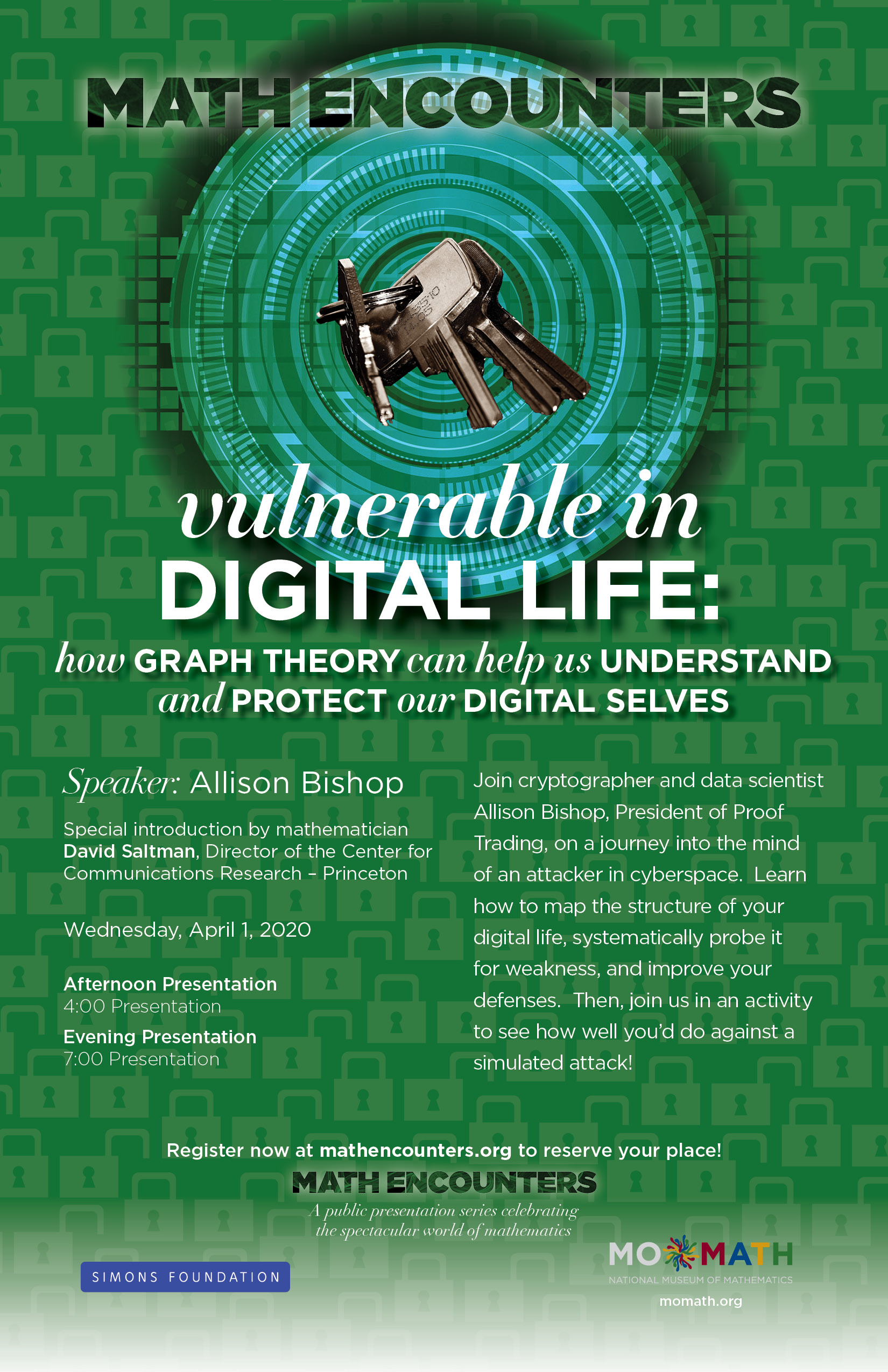 This page is for the 4:00 pm session. Click here to register for the 7:00 pm session instead.
During the session, please have a writing utensil and piece of paper handy.
By registering for a Math Encounters presentation, you agree that you may be photographed or videotaped by Museum staff and associates.
Math Encounters is a public presentation series celebrating the spectacular world of mathematics, presented by the Simons Foundation and the National Museum of Mathematics.
For further information, call the National Museum of Mathematics at 212-542-0566 or e-mail mathencounters@momath.org.
Please check our online shop for books by Math Encounters presenters.
When
April 1, 2020 4:00 pm through 5:30 pm
Location
MoMath Online
United States