Starring Math
Wednesday, June 29 at 7:00 pm ET (New York)
(online)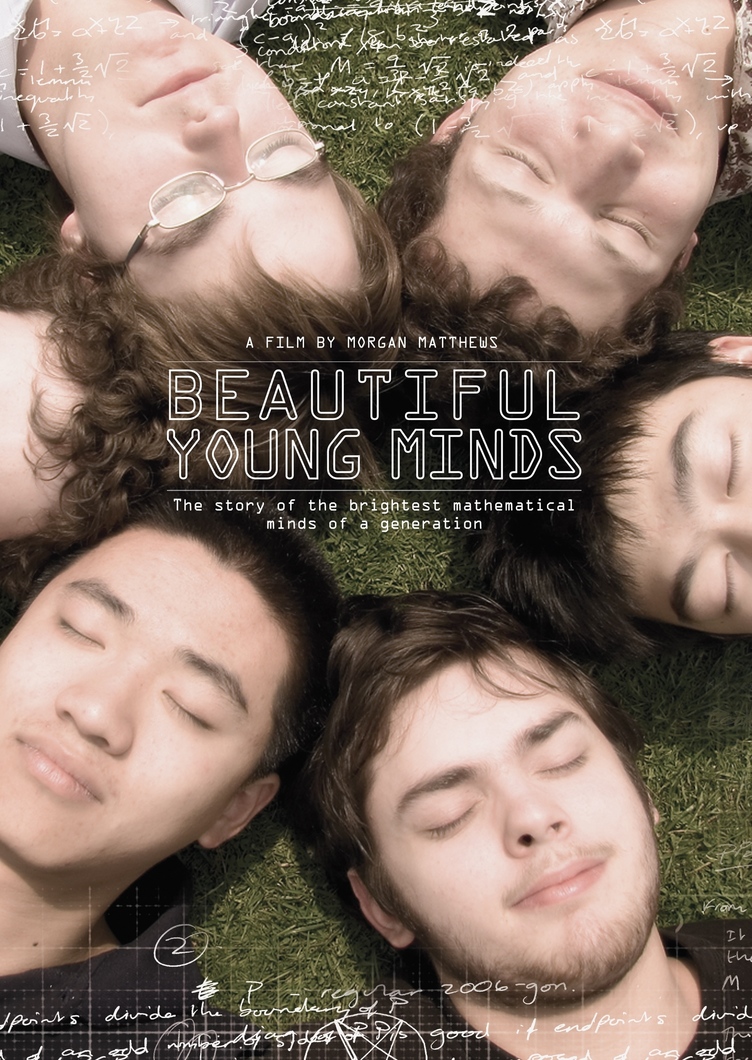 Math goes to the movies! Join Distinguished Visiting Professor Steven Strogatz and special guests Saul Glasman, Po-Shen Loh, and Geoff Smith to discuss Beautiful Young Minds. This movie follows the selection process and training for the U.K. team to compete in the 2006 International Mathematical Olympiad (IMO) as well as the event itself in Slovenia. Many of the young mathematicians featured in the film had autism, which the documentary links to mathematical ability. The team went on to win numerous medals at the IMO, including four silver and one bronze.
Saul Glasman was one of the "beautiful young minds" featured in the film. As a member of the UK team, he won bronze medals at the IMO in 2005 and 2006. He went on to study mathematics at Cambridge and MIT, conducted postdoctoral research at the Institute for Advanced Study, and was a Dunham Jackson Assistant Professor at the University of Minnesota. He now works in software engineering.
Po-Shen Loh is a professor of mathematics at Carnegie Mellon University, where he works at the intersection of combinatorics, probability, and computer science. He is also the coach of the USA IMO team.
Geoff Smith is an Honorary Reader in Mathematics at the University of Bath. He served as leader of the UK team at the IMO between 2002 and 2010, and is Chair of the British Mathematical Olympiad.
Please watch Beautiful Young Minds at your leisure in the days leading up to the event. You can watch the film for free on Vimeo or YouTube. (You may also be interested in watching A Brilliant Young Mind, a movie based on this documentary, which is available to rent on Amazon.)
Though viewing the film is not required for participation, it is suggested that participants stream it independently prior to the event.
Please note that this is an online-only event; all registrants will be participating remotely. Occasional video recordings are made available for a fee at videos.momath.org.
When
June 29, 2022 7:00 pm through 8:00 pm
Location
MoMath Online
NY
United States
Event Fee(s)
| | |
| --- | --- |
| Registration | |
| Free registration (while supplies last) | $ 0.00 |
| $15 donation to support families in need | $ 15.00 |