Volumes, the MoMath book club
Wednesday, May 18 at 6:30 pm ET (New York)
(online)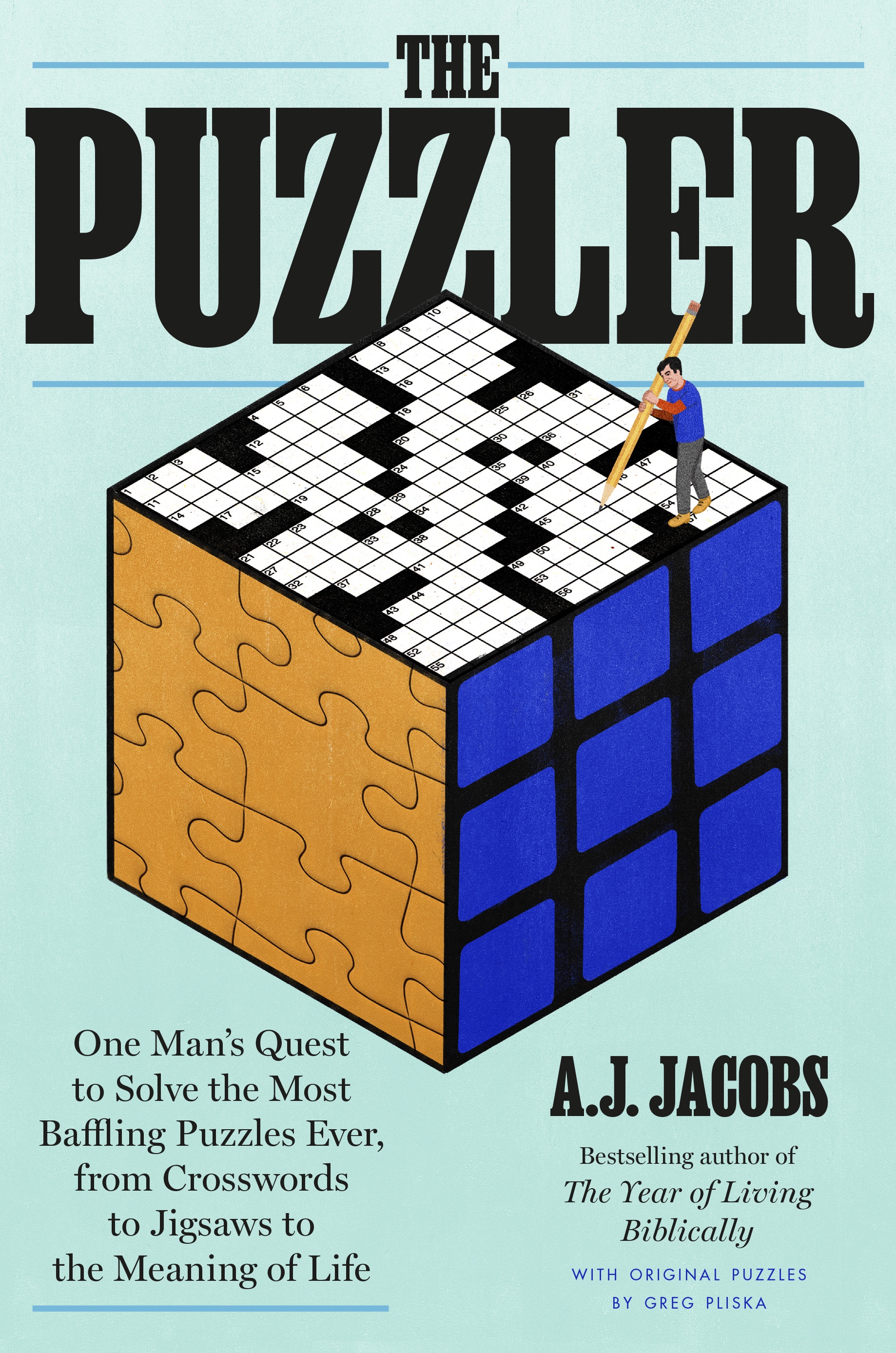 Volumes continues! Join Distinguished Visiting Professor Steven Strogatz, puzzle master Peter Winkler, and author A.J. Jacobs for an online discussion of Jacobs' The Puzzler: One Man's Quest to Solve the Most Baffling Puzzles Ever, from Crosswords to Jigsaws to the Meaning of Life.
What makes puzzles — jigsaws, mazes, riddles, sudokus — so satisfying? Be it the formation of new cerebral pathways, their close link to insight and humor, or their community-building properties, they're among the fundamental elements that make us human. Convinced that puzzles have made him a better person, A.J. Jacobs — four-time New York Times bestselling author, master of immersion journalism, and nightly crossworder — set out to determine their myriad benefits. Chock-full of unforgettable adventures and original examples from around the world, The Puzzler will open readers' eyes to the power of flexible thinking and concentration.
Order your book today from Additions, the shop at MoMath, and help support the nation's only Museum of Math while also scoring free admission to an engaging conversation with author A.J. Jacobs about his quest to solve the most baffling puzzles. Just place your order online by May 11 or stop by the shop, then forward or email an image of your receipt to additions@momath.org and you will be registered, free of charge, for this interesting group discussion hosted on Zoom.
This is an online-only event; all registrants will be participating remotely. Occasional video recordings are made available for a fee at videos.momath.org.
When
May 18, 2022 6:30 pm through 7:30 pm
Location
MoMath Online
United States
Event Fee(s)
| | |
| --- | --- |
| Registration | |
| Free for families with financial need | $ 0.00 |
| Reduced rate (while supplies last) | $ 5.00 |
| Event fee | $ 10.00 |