Family Fridays:
"Domino Art: Design, Build, and Topple!"
Friday, July 15 at 6:30 pm ET (New York)
(online)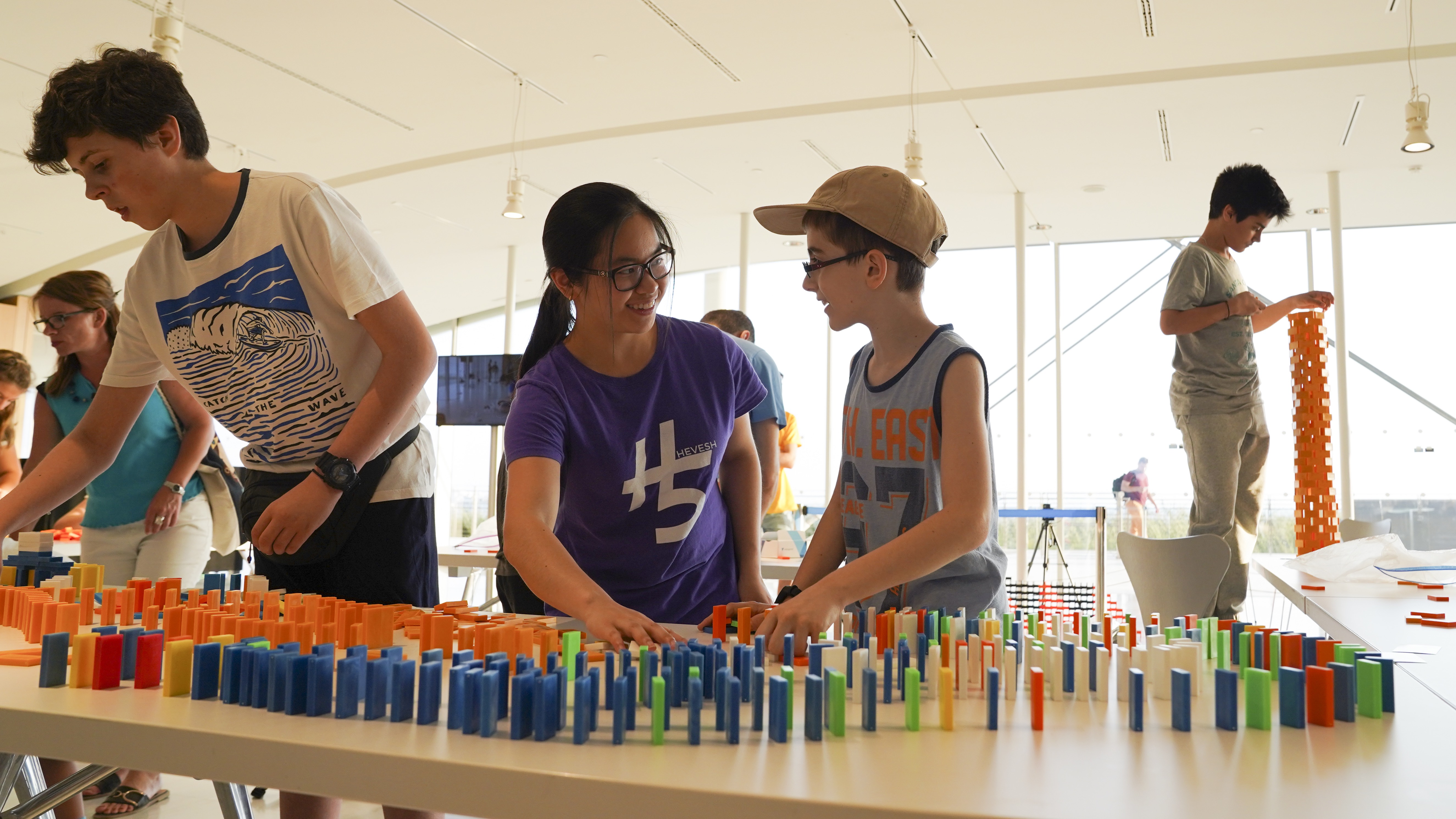 Join Lily Hevesh, the world's most acclaimed Domino Artist, as she leads a hands-on domino workshop! With more than one billion views on her YouTube channel, Hevesh5, Lily has sparked a domino-building craze throughout the world. In this workshop, you'll learn how to set up dominoes like a pro. Come prepared to learn new domino tricks, tips, and everything else you need to know to get started with Domino Art. Get ready to design, build, and topple!
To fully participate in this event, you will need some dominoes and space to build on (either the floor or a sturdy table).
This is a live-streamed broadcast of an in-person event. Occasional video recordings are made available for a fee at videos.momath.org.
When
July 15, 2022 6:30 pm through 8:00 pm
Location
MoMath Online
United States