Starring Math
Friday, February 11 at 7:00 pm ET (New York)
(online)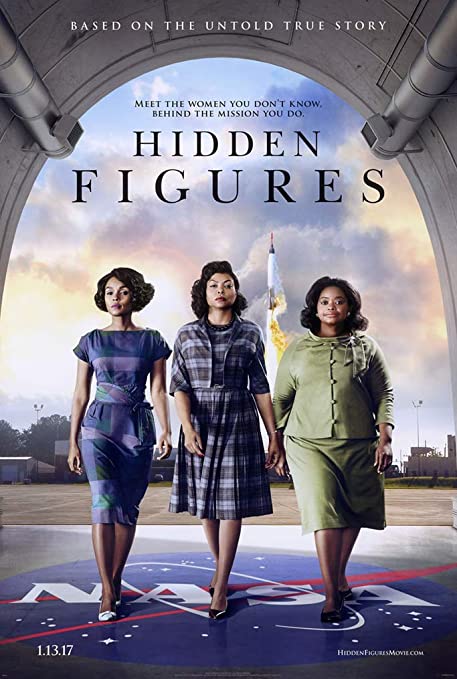 Join Distinguished Visiting Professor Steven Strogatz, Talitha Washington, and Aprille J. Ericsson for a discussion of Hidden Figures. This film tells the true stories of Katherine Johnson, Dorothy Vaughan, and Mary Jackson — three African American female mathematicians whose contributions to NASA's efforts in the Space Race of the 1960s were for many years excluded from the historical narrative. The movie also explores how the trio overcame institutional barriers to perform groundbreaking work — spanning fields such as mechanical engineering, coordinate geometry, and even early computer coding — that was instrumental to the launch of America's first orbital spacecraft.
Steve is joined by two special guests: Talitha Washington, national expert on STEM diversity and education policy, professor of mathematics at Clark Atlanta University, and the director of the Atlanta University Center Data Science Initiative; and Aprille J. Ericsson, renowned rocket scientist, aerospace engineer, advocate for women in STEM, and New Business Lead of the Instrument Systems and Technology Division of the NASA Goddard Space Flight Center.
Please watch Hidden Figures at your leisure in the days leading up to the event. Subscribers to Hulu and/or Sling TV can stream the film for free. If you don't subscribe to either of those, you can rent the film for $3.99 from Amazon Video, Apple TV, or YouTube.
Though viewing each film is not required for participation, it is suggested that participants stream the movies independently prior to the event.
Please note that this is an online-only event; all registrants will be participating remotely. Occasional video recordings are made available for a fee at videos.momath.org.
When
February 11, 2022 7:00 pm through 8:00 pm
Location
MoMath Online
NY
United States
Event Fee(s)
| | |
| --- | --- |
| Registration | |
| Free registration (while supplies last) | $ 0.00 |
| $15 donation to support families in need | $ 15.00 |