Space Race Mathematics:
"Rocket to the Moon"
Thursday, January 20 at 6:30 pm ET (New York)
(online)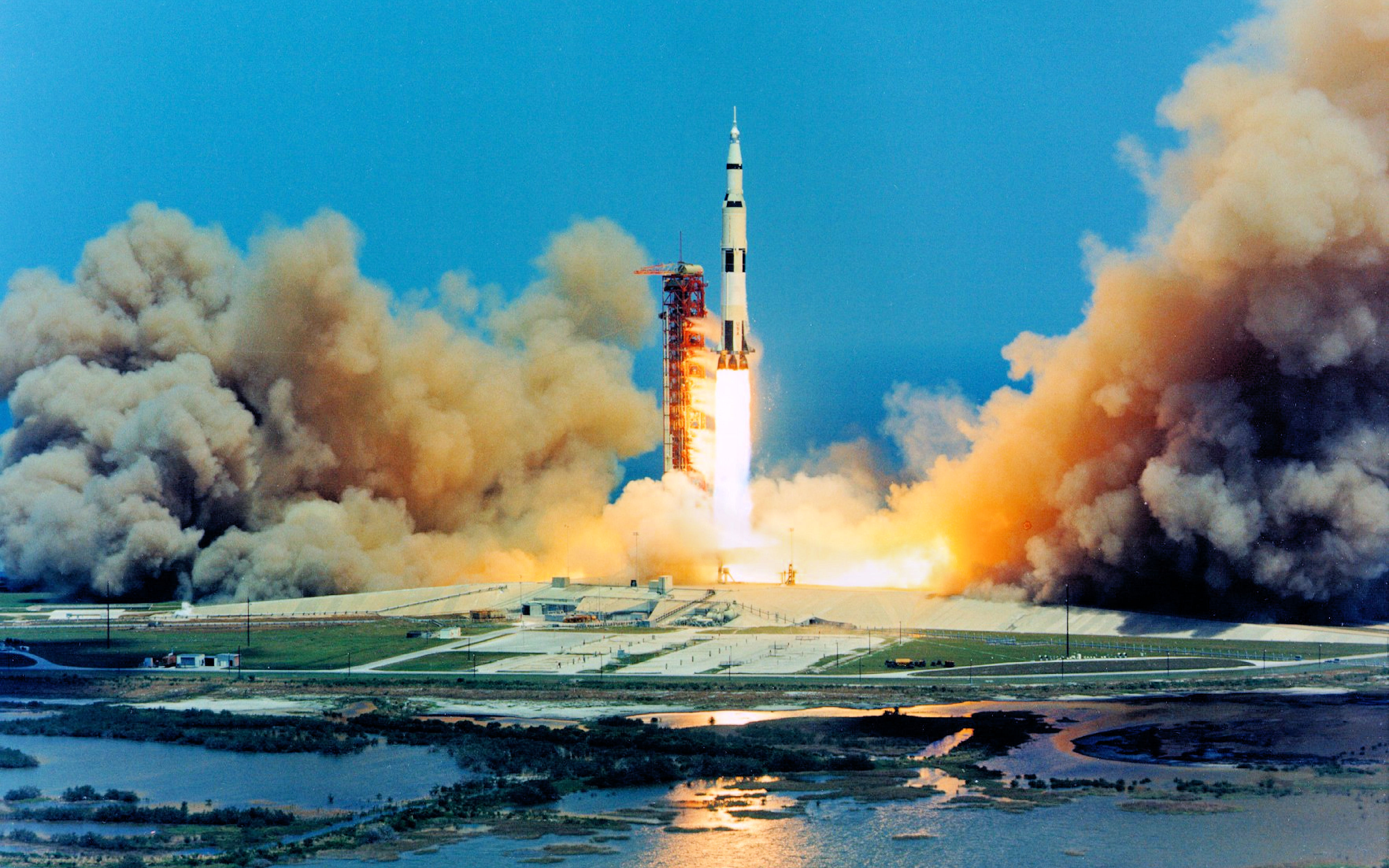 Rocket to the Moon
Thursday, January 20 at 6:30 pm ET (New York)
On July 20, 1969, in one of the greatest feats ever achieved by the human race, Neil Armstrong and Buzz Aldrin stepped onto the Moon and became the first humans to walk on a celestial body other than Earth. Now, you can experience (or relive, for those old enough to remember) the sights and times of those days as well as other things "moon-related" in an exciting, immersive presentation. Join Dr. Kevin Bowman, Professor of Mathematics at the Jeremiah Horrocks Institute for Mathematics, Physics, and Astronomy at the University of Central Lancashire, as he explains not just the mathematics and science behind this adventure but also what it was like to live through those historic times. Strap in and join the race to the moon as you become an Apollo astronaut, meet the mighty Saturn V rocket, and embark upon your own epic voyage to a lunar landing!
Appropriate for adults and children ages 7+.
Please note that this is an online-only event; all registrants will be participating remotely. Occasional video recordings are made available for a fee at videos.momath.org.
When
January 20, 2022 6:30 pm through 7:30 pm
Location
MoMath Online
NY
United States
Event Fee(s)
| | |
| --- | --- |
| Registration | |
| Free registration (while supplies last) | $ 0.00 |
| $15 donation to support families in need | $ 15.00 |