Now offering online programming!
Family Fridays at MoMath presented by Two Sigma:
"Math Meets Art: Making a Rubik's Cube Mosaic"
Friday, April 10, at 6:30 pm
The Rubik's Cube is a versatile puzzle whose tactile nature and complexity make it fun and interesting to all ages and experience levels; it can also enhance problem-solving and mathematical skills. But did you know that Rubik's Cubes can also be a source of creative and artistic play? Join mathematician and math educator Lauren Rose as we design and construct beautiful patterns with Rubik's Cubes. No previous experience with Rubik's Cubes is assumed, and anyone between the ages of 9 and 99 will enjoy this unique, hands-on workshop. Thanks to the generous support of Two Sigma, this program is free to attendees.
Due to the online nature of this presentation, you will need a Rubik's Cube to participate in the hands-on element of this session. If you do not have a Rubik's Cube, you are welcome to watch the presentation!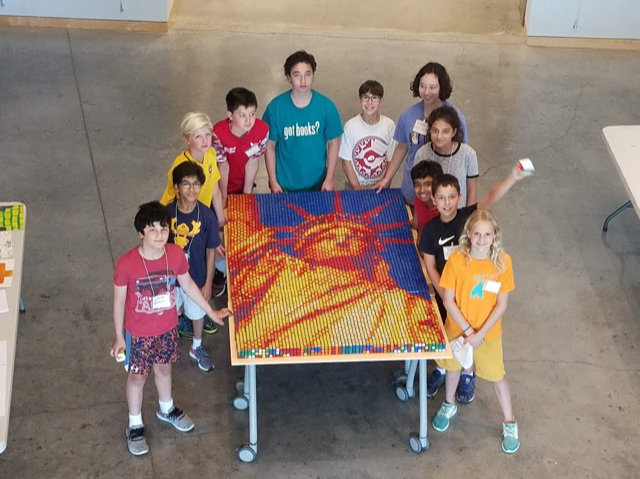 When
April 10, 2020 6:30 pm through 8:00 pm
Location
MoMath Online
United States