Save the date for MOVES 2017
Get ready for the next MOVES Conference, which will take place in New York City from August 6-8, 2017!  To add your name to the MOVES Conference mailing/announcement list, click here.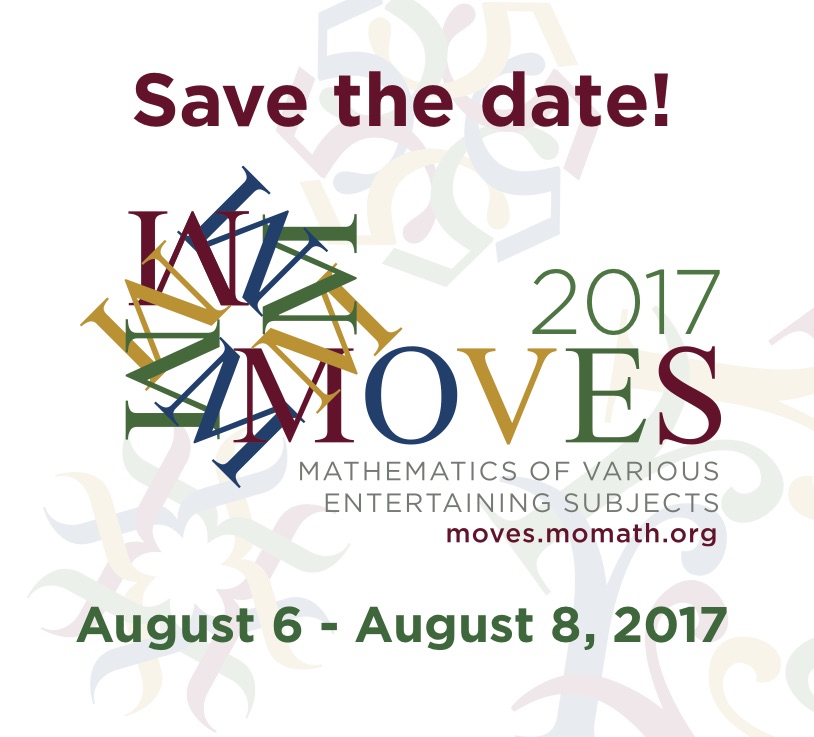 The 2015 conference on the Mathematics of Various Entertaining Subjects took place from August 2-4 in New York City.  Thanks to all the donors, supporters, presenters, and attendees who helped make it such a success!
Take a look at MOVES 2015 here.