Seventh Annual
NYC Math Festival 2023
Saturday, July 15
10:00 am to 4:00 pm ET (New York)
Fosun Plaza, 28 Liberty St.
(in person)
Add a little math to your summer! MoMath is pleased to present the 7th Annual NYC Math Festival on Saturday, July 15, from 10:00 am to 4:00 pm, providing a full day of math fun in the sun for all ages. Bring your friends and the entire family to Fosun Plaza at 28 Liberty St. and enjoy hands-on math exhibits, entertaining mathematical games, and intriguing puzzles and brainteasers. Plus, take home a little bit of MoMath: we'll be setting up an outpost of Additions, the shop at MoMath, for all your summer gift needs.
This is a free, rain-or-shine event open to the general public. Contact MoMath at 212-542-0566 or functions@momath.org with any questions.
_____________
Here's a look at last year's festival!
MoMath 2 Go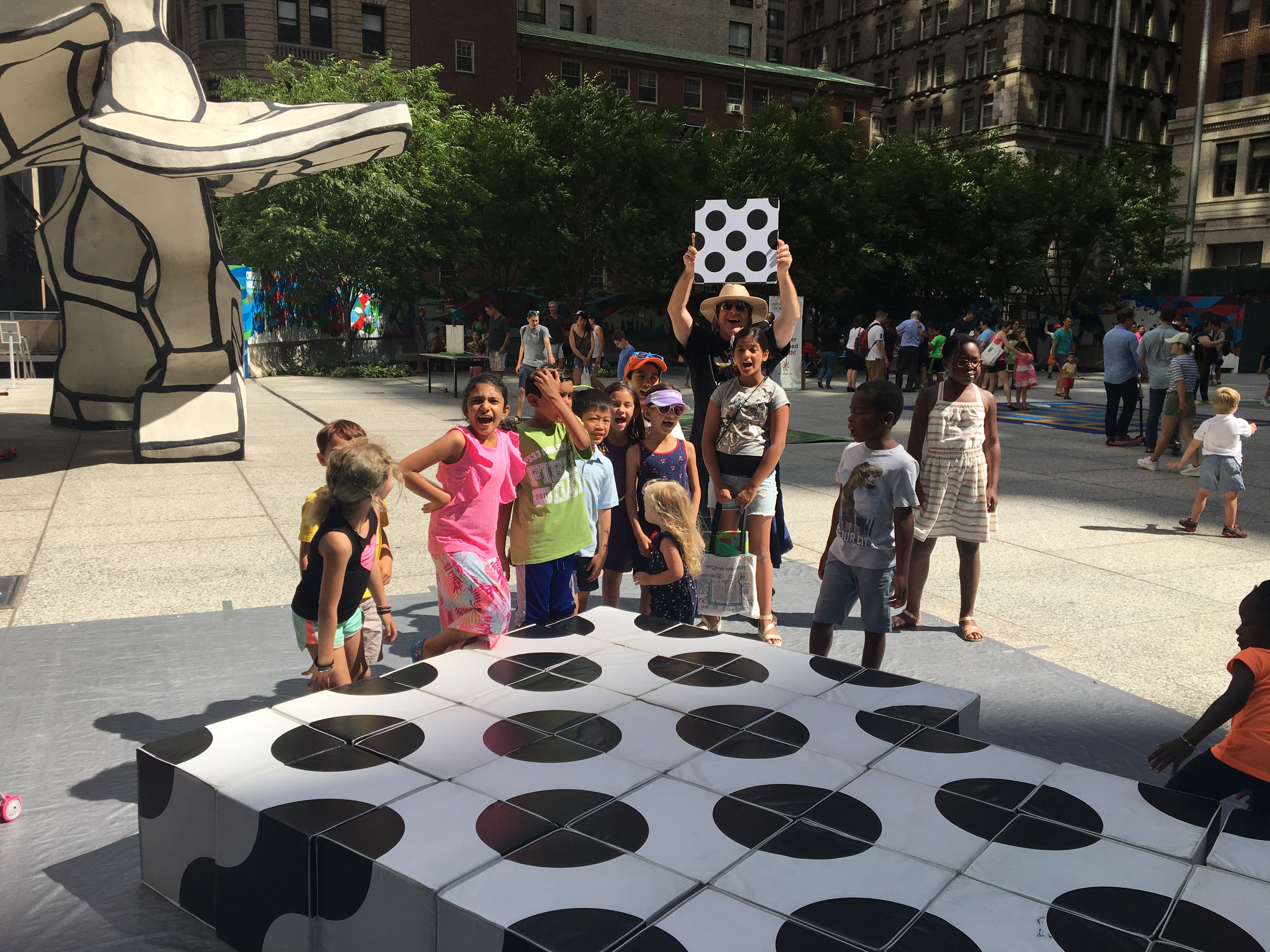 Participants sliced shapes with lasers, explored giant mazes, cranked up the math tunes, designed a roller coaster, and more. Plus, they jumped into an exciting race of mathematical and visual perception with Play Truchet and enjoyed the mind-bending puzzles of Twist-n-Roll.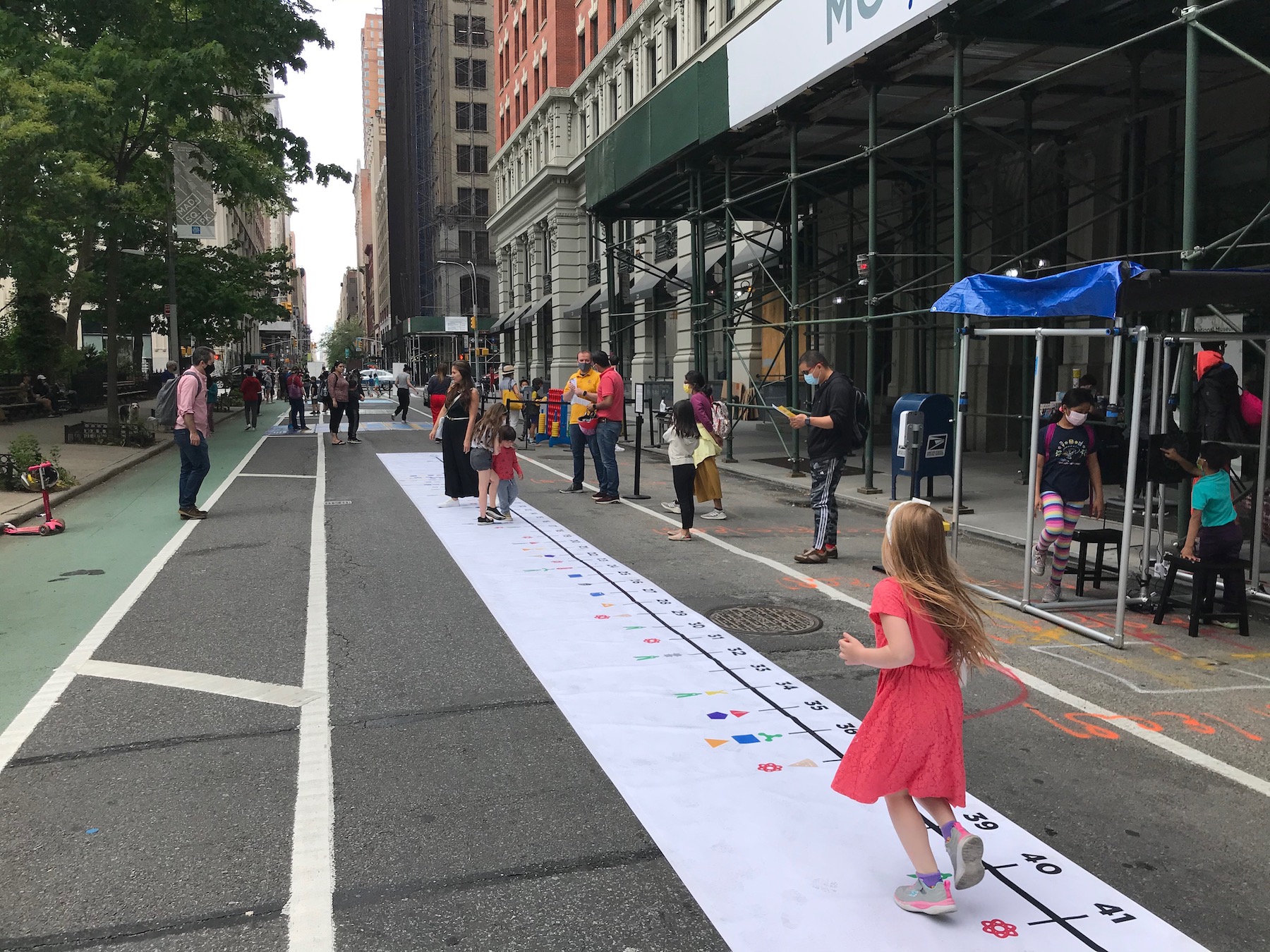 MoMath's Iconic Number Line
Guests of all ages enjoyed a 120-foot-long trip along MoMath's iconic number line!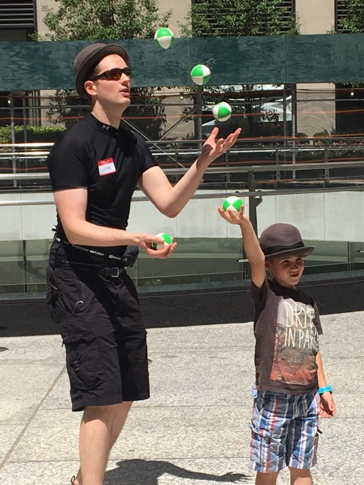 Entertainment
As he tossed clubs and balls in crowd-thrilling arcs, math educator John Chase demonstrated how mathematics is the secret to a juggler's ability to anticipate the path of a ball or club in space and time.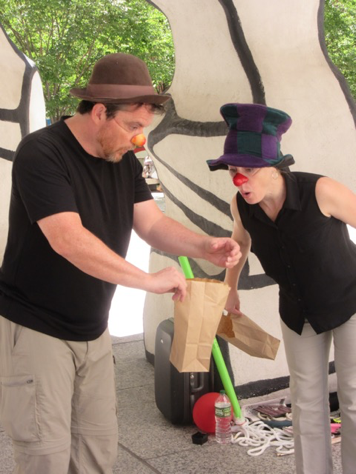 Mathematical mimes Tim and Tanya Chartier created the illusion of a wall, played catch with an invisible ball, and pulled on a nonexistent rope in a series of fun vignettes illustrating concepts including estimation, tiling, and infinity.
Julia Robinson Mathematics Festival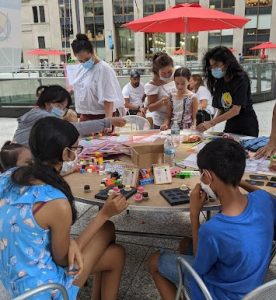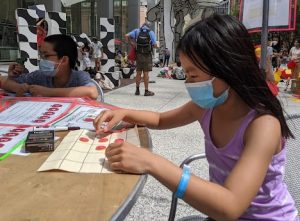 Participants joined us for some magical math moments, experiencing the joy of a play-based approach to problem-solving and critical thinking.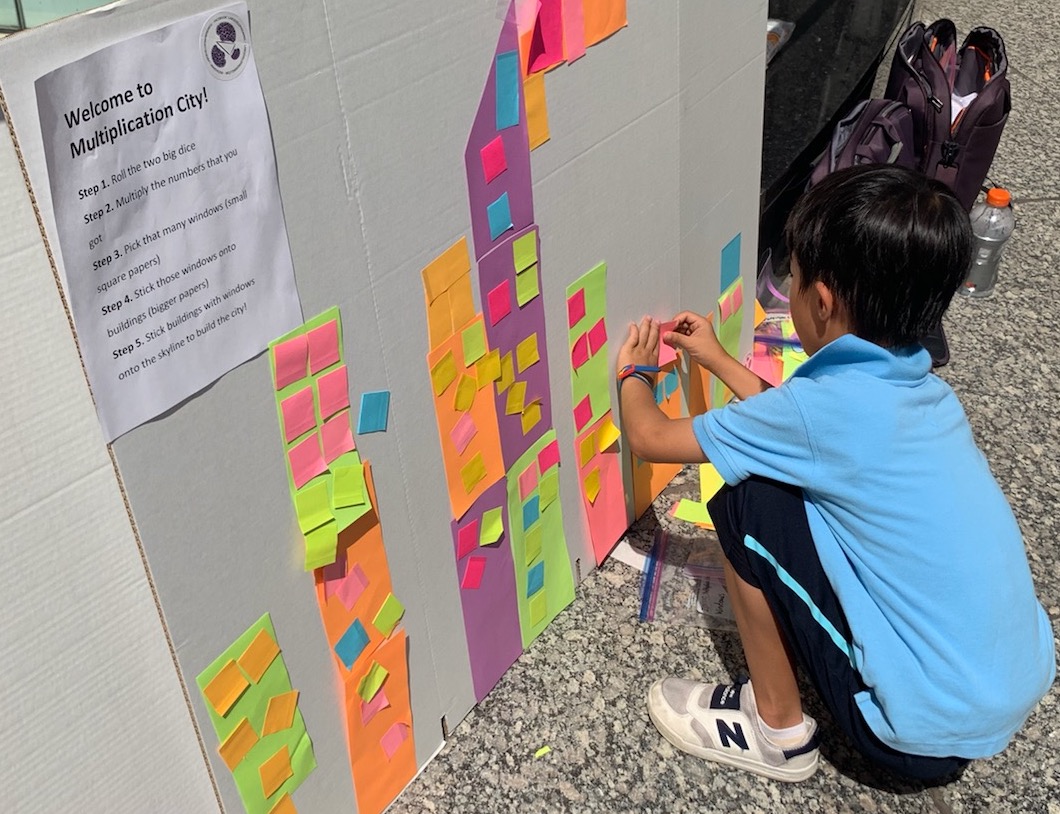 The Lab for the Developing Mind at New York University (directed by Dr. Moira Dillon) investigated the origins and development of those incredible cognitive abilities that make us human. Primary among them is our uniquely human capacity for mathematics! The lab has been collaborating with MoMath on research and outreach since 2017.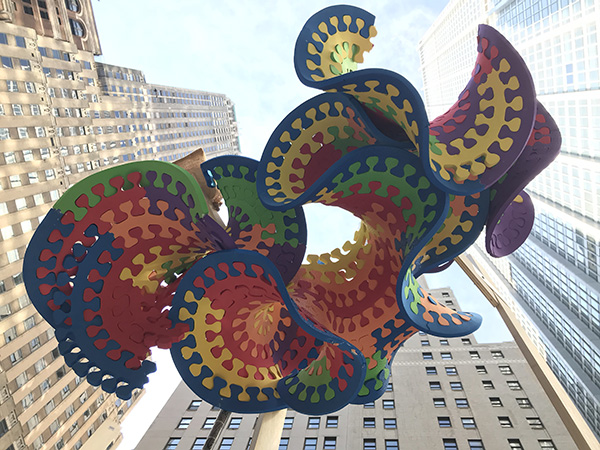 Constructing the Hyperbolic Rainbow with Chaim Goodman-Strauss
Participants assembled puzzle pieces cut from foam playmats to create this frilly mathematical form found throughout nature, which demonstrates the negative curvature of hyperbolic geometry.