2020 MoMath Masters Tournament
Thanks to everyone who joined us for the ninth annual
MoMath Masters Tournament, the exciting competition and charitable fundraiser.
Overall Winners
First Place
Po-Shen Loh

Second Place
John Overdeck

Third Place
Sandy Kutin

Category Winners
Math Classics
Stefan Spataru

Math Pulse
Scott Matthews

Gardner Greats
Peter Winkler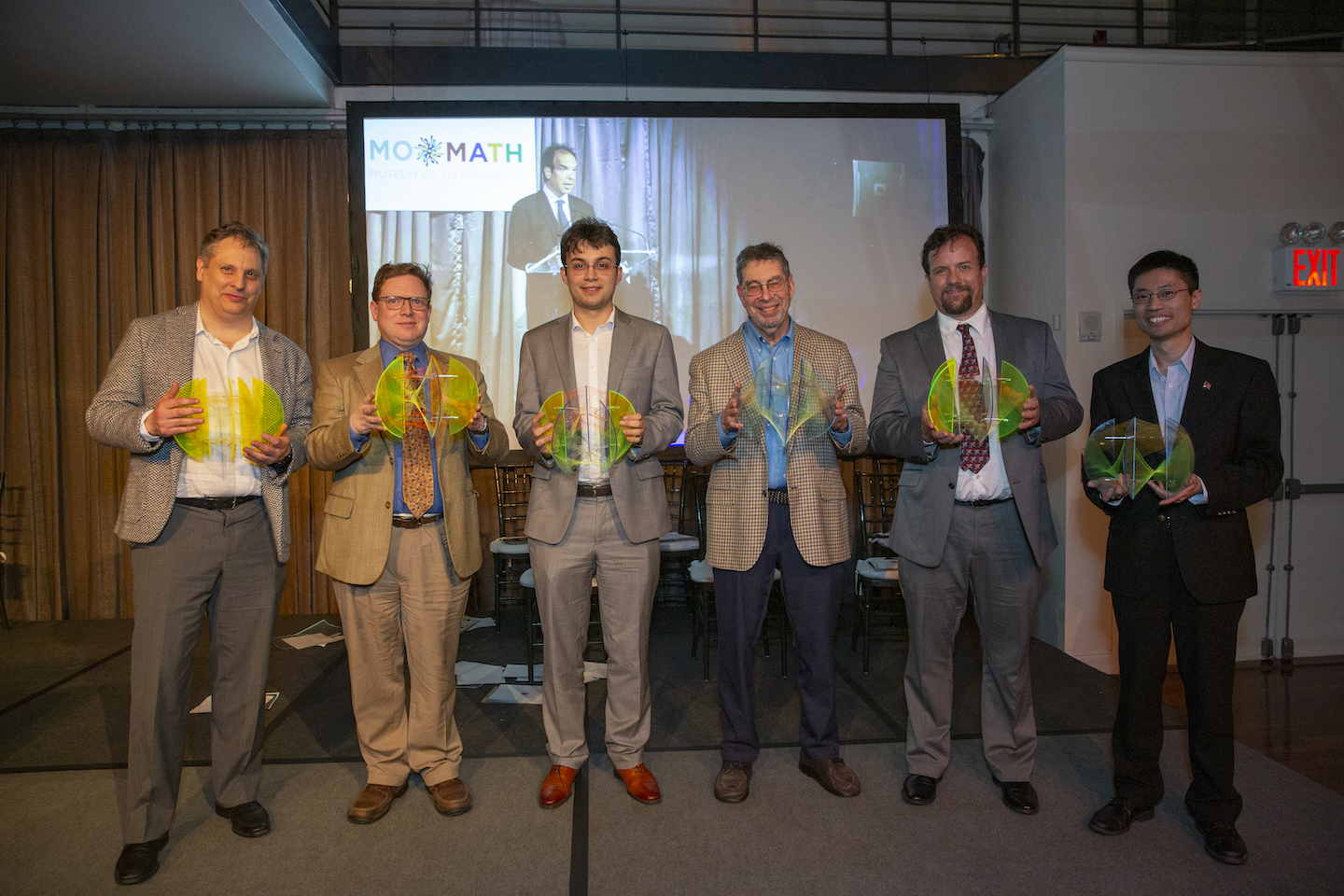 2020 MoMath Masters Photo Gallery
See winners and photos from prior Masters Tournaments.
Curious to learn more about MoMath's unique charity benefit and adult math tournament? Read what Bloomberg.com had to say about the 2019 Masters and sample a few tournament questions published in the Wall Street Journal from the 2016 Masters.
Help support the National Museum of Mathematics. Contribute today!