Global Perspective:
Math, Art, and Architecture Around the World
Click here to explore the exhibit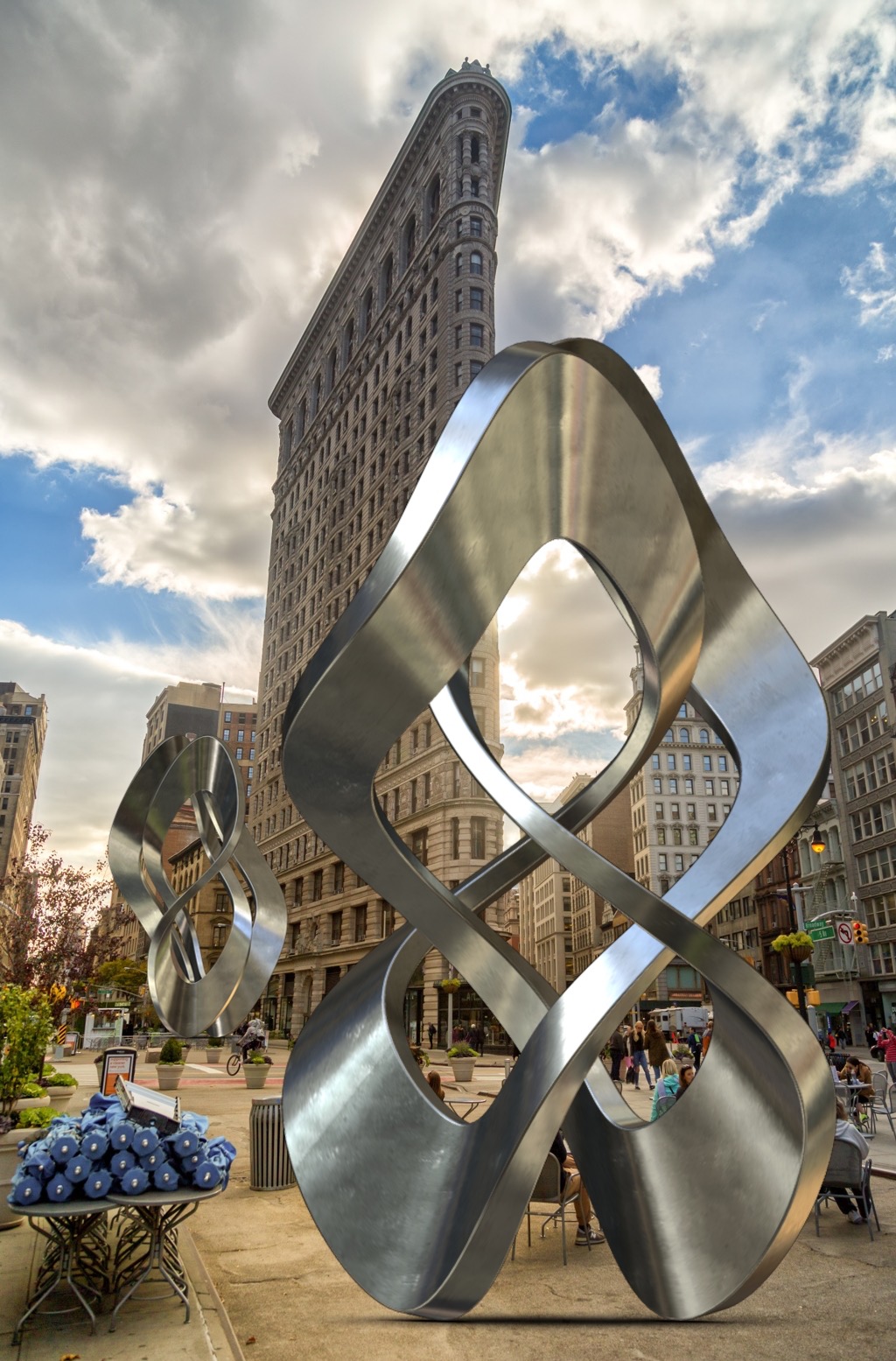 Every Anton Bakker sculpture invites — and rewards — examination from multiple angles. Now, Bakker uses computer-based, custom technology to deploy his intriguing sculptures around the world. Starting this December and continuing monthly throughout 2021, see Bakker's sculptures — virtually — in cities all over the world, including New York, London, Paris, Berlin, and Amsterdam in a special, worldwide augmented reality exhibition that lets you literally put yourself in the picture along with some of the world's most engaging art and architecture. The program debuted in December 2020, when MoMath partnered with Anton to launch this exciting initiative just steps from the Museum, on New York's iconic Flatiron Public Plazas.
Global Perspective is a great way to explore math, art, and architecture in a safe, socially distanced way this winter.
Bring Global Perspective to your city
Want to bring Global Perspective to your city? Visit myAR.momath.org for information about how to bring this visually stunning educational display with unprecedented three-dimensional interactivity to your hometown.
MoMath premium (Membership Plus or higher) members, you can add your town to the list of exhibition sites — at no cost! If you would like to take advantage of this opportunity — available only to premium members — email membership@momath.org for further information. Not a premium member? Join today.