The 2022 MoMath Gala
Tuesday, November 1
6:30 pm ET (New York)
(in person)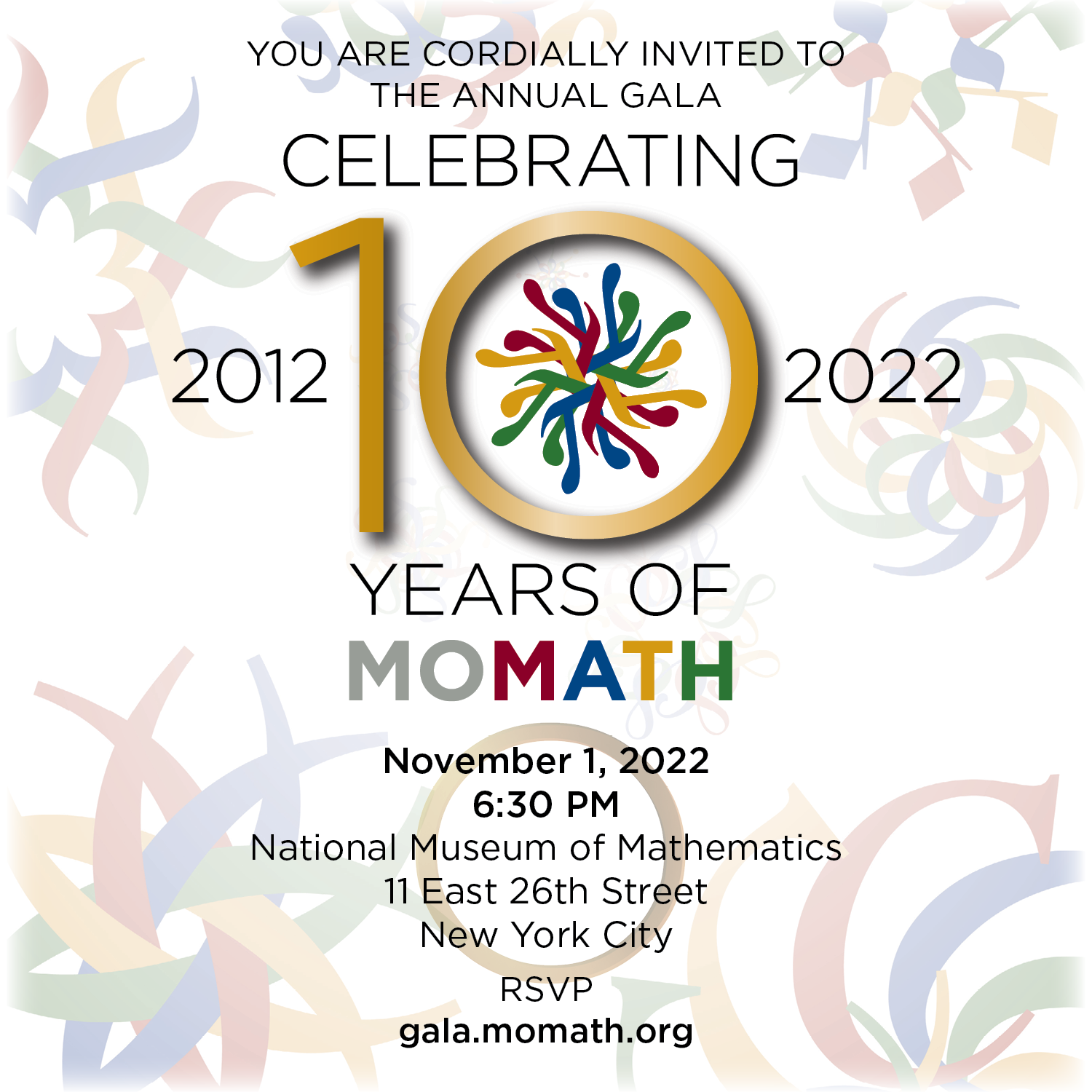 Join us on November 1 for MoMath's annual gala, a special evening of fun and mathematics! This year's gala will be a celebration of MoMath's tenth anniversary and promises to be an entertaining and engaging evening, providing a rare opportunity to interact with MoMath's exhibits while the Museum is closed to the public. In addition, guests at the gala will get a sneak peek at MoMath's exciting plans for the future!
After the gala, join us for the Aftermath (admission included in every gala registration).
The program for the 2022 MoMath gala is available at gala2022program.momath.org.
_____________
Check out photos, videos, and press from past galas:
Gala 2021: Building Beauty
Gala 2020: Real and Rational
Gala 2019: Symmetry Soirée
Gala 2018: Play Ball
Gala 2017: Fibonacci Fête
Gala 2016: Race to the Finish
Gala 2015: Party Under Construction
Gala 2014: Chaos Ball
Gala 2013: Illuminating Mathematics
Gala 2012: MoMath Opening Ceremony
_____________