Folding Fridays
Fridays at 4:30 pm ET (New York)
Through March 26

Appropriate for ages 7 and up
Kathleen Sheridan continues this runaway hit series, teaching origami models to learners ages seven through adult. Every session will be different, and each session can stand alone. Explore the wonders of paper folding — there's math in every fold!
To participate, you'll generally need several sheets of square paper (between 5.5″ and 8.5″ in size). Origami paper is preferred (check out the offerings available to ship now from Additions, the shop at MoMath), or you can cut your own squares from any paper. Sometimes you may need a few sheets of printer paper, too.
No experience is required. There's folding to engage every level!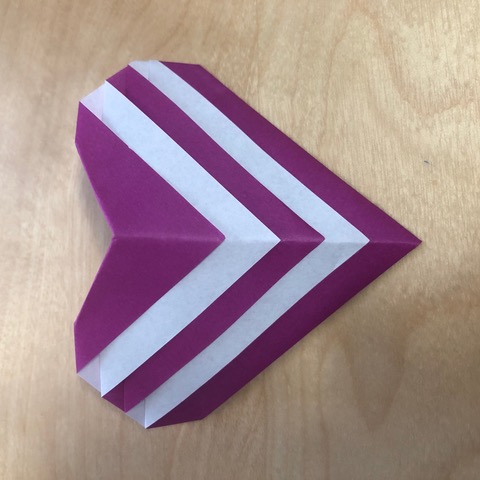 Get ready for Valentine's Day by learning how to fold some hearts. Great for decorating, giving, or sending off in the mail!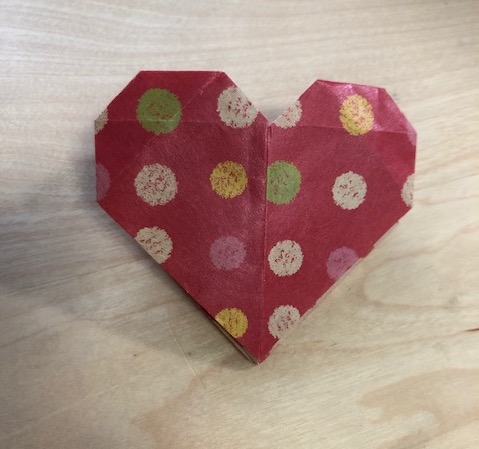 Can love be squashed? This Friday Kathleen will teach a nifty, heart-shaped action model — it can be endlessly squashed.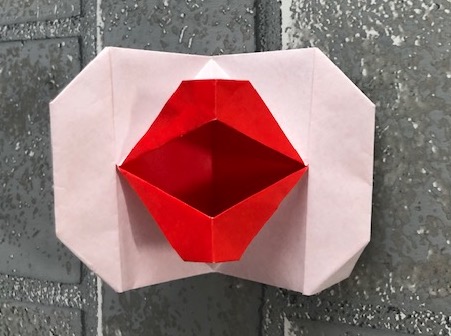 These lips are great to fold all year round! It's an interesting folding sequence, so come with your thinking cap!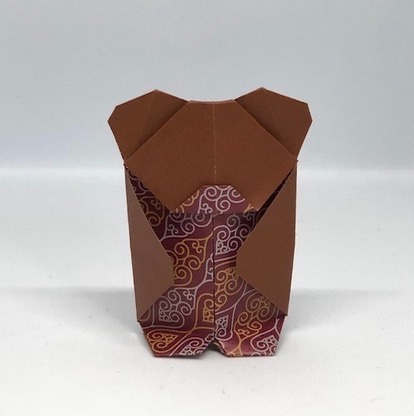 Today Kathleen will guide us through making this adorable teddy bear. It is one piece of paper and can be made with patterned or duo colored paper.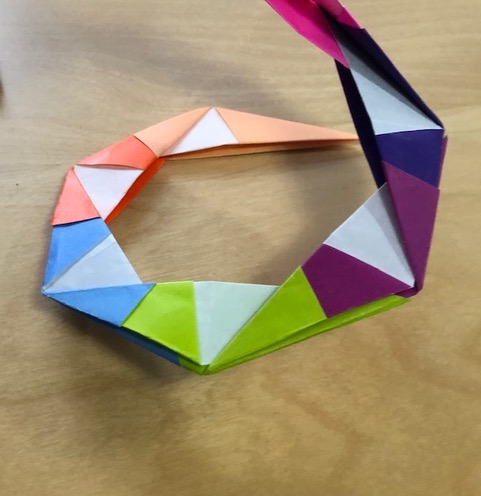 It's a modular Folding Friday! Today Kathleen will teach this oh-so-cool spring-like model that can be endlessly lengthened.