Real Math: A Dialogue for Those Considering a Math Major
Are you a high school senior who likes math? Not quite sure what you can do as a math major? Well, wonder no more! Come hear from four math majors who took very diverse paths in their highly successful careers. During this open panel discussion, you'll be encouraged to ask any questions you like of these very accomplished people, everything from how they ended up in the fields they chose to questions about how you might best position yourself to enter that field. Plus, the Museum's lower level exhibits will be open just for you after the event — stick around to mix and mingle with the panelists, to chat with other graduating seniors, and to enjoy the nation's only Museum of Math. It's a perfect time to visit, with AP exams behind you and graduation yet to come — and to hear more about careers in math from these very inspiring people!
Undergraduates considering a major in math and high school underclassmen are also welcome to attend.
Panelists include: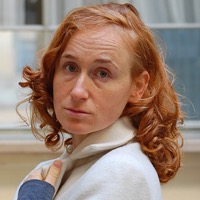 Julia Kempe is a mathematician and computer scientist. Her academic research focused on quantum computing while she was a Professor at Tel Aviv University and at the University of Paris. Six years ago, she switched gears and now works in quantitative finance.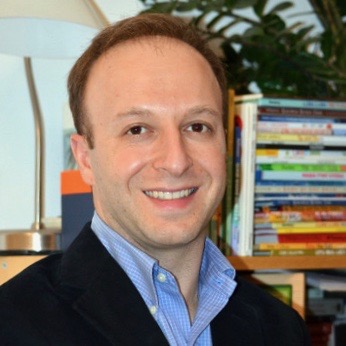 Alex Kontorovich is a Professor of Mathematics at Rutgers and currently a von Neumann Fellow at the Institute for Advanced Study in Princeton. He has a BA in Mathematics from Princeton, a PhD from Columbia, and taught at Brown, Stony Brook, and Yale before moving to Rutgers.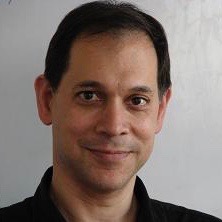 Ken Perlin is a Professor in the Department of Computer Science at New York University and the Director of the Future Reality Lab. In 1997, he won an Academy Award for Technical Achievement from the Academy of Motion Picture Arts and Sciences for his noise and turbulence procedural texturing techniques, which are widely used in feature films and television.

David Saltman is the Director of the Center for Communications Research in Princeton, NJ. Since the 1950s, this Center (part of the IDA, the Institute for Defense Analyses) has performed fundamental research in support of the National Security Agency's mission in cryptology. David has also participated in several summer programs hosted by IDA's research centers to resolve really tough problems, sometimes with remarkable success.
May 22nd, 2018 6:00 PM through 8:00 PM
National Museum of Mathematics




11 E 26th St.




New York City

,

NY

10010




United States